INCARCERATED GRAVID UTERUS IN VENTRAL HERNIA
Keywords:
Key words: hernia, gravid, incarcerated, maternal, fetal, pregnancy, term.
Abstract
Incarcerated gravid uterus for in ventral hernia is an extremely rare obstetrical and surgical problem which contributes to pregnancy related complications. We searched for literature to identify aetiology, presentation, complications, and management options for incarcerated gravid uterus, and are presenting this case with literature review. This extremely rare case report, first ever from Pakistan, of an incisional hernia containing gravid uterus as its contents and is bulging out of abdominal cavity. She presented at 27 weeks with ulceration of ventral hernia skin. She was offered a conservative treatment keeping in view maternal and foetal monitoring until term. A full-term elective lower segment caesarean section (LSCS) followed by open mesh repair was done. A successful outcome was observed. There are limited treatment options for uterine incarceration into ventral hernia, but definitive diagnosis allows procedures to treat and to reduce severe maternal and foetal complications. There is no consensus over the management of this rare condition. A tailor approach should be opted in each case. If uncomplicated, a conservative approach until term followed by delivery or LSCS and hernioplasty is a good option.
References
O'Dwyer PJ, Courtney CA. Factors involved in abdominal wall closure and subsequent incisional hernia. Surgeon 2003;1(1):17–22.
Fullman PM. Incisional hernia containing an incarcerated twin pregnant uterus. Am J Obstet Gynecol 1971;111(2):308–9.
Deka D, Banerjee N, Takkar D. Incarcerated pregnant uterus in an incisional hernia. Int J Gynaecol Obstet 2000;70(3):377–9.
Dare FO, Makinde OO, Lalwal OO. Gravid uterus in an anterior abdominal wall hernia of a Nigerian woman. Int J Gynaecol Obstet 1990;32(4):377–9.
Sahul A, Bupathy A. Evisceration of pregnant uterus through incisional hernia site. J Obstet Gynaecol Res 1990;32(4):338–40.
Rao Radha S, Shankaregowda HS. A case of herniated gravid uterus through a laparotomy scar. Indian J Med Sci 2006;60(4):154–7.
Saha PK, Rohilla M, Prasad GR, Dhaliwal LK, Gupta I. Herniation of gravid uterus: report of 2 cases and review of literature. MedGenMed 2006;8(4):14.
Ray KK, Aggarwal S, Banerjee K, Kumar S, Chanana C. Gravid uterus in an incisional hernia leading to burst abdomen. Int J Gynaecol Obstet 2005;5(1):2–5.
Adesunkami AR, Faleyinmu B. Incidence and aetiological factors of incisional hernia in a post caesarian operation in a Nigerian hospital. J Obstet Gynaecol 2003;23(3):258–60.
Malhotra M, Sharma JB, Wadhwa L, Arora R. Successful pregnancy outcome after caesarian section in a case of gravid uterus growing in an incisional hernia of the anterior abdominal wall. Indian J Med Sci 2003;57(11):501–3.
Burger JW, Luijendijk RW, Hop WC, Halm JA, Verdaasdonk EG, Jeekel J. Long-term follow-up of a randomized controlled trial of suture versus mesh repair of incisional hernia. Ann Surg 2004;240(4):578–83.
Snyder C, Graham L, Vick CC, Gray SH, Finan KR, Hawn MT. Patient satisfaction, chronic pain, and quality of life after elective incisional hernia repair: effects of recurrence and repair technique. Hernia 2011;15(2):123–9.
Nagpal M, Kaur S. Herniated pregnant uterus with bleeding from previous abdominal scar. J Obstet Gynaecol India 2003;53:283.
Muysoms FE, Miserez M, Berrevoet F, Campanelli G, Champault GG, Chelala E, et al. Classification of primary and incisional abdominal wall hernias. Hernia 2009;13(4):407–14.
Adesunkanmi ARK, Faleyimu B. Incidence and aetiological factor of incisional hernia in past cesarean operations in a Nigerian hospital. J Obstet Gynecol 2003;23(3):258–60.
Bittner R, Bain K, Bansal VK, Berrevoet F, Bingener-Casey J, Chen D, et al. Update of Guidelines for laparoscopic treatment of ventral and incisional abdominal wall hernias (International Endohernia Society (IEHS))-Part A. Surg Endosc 2019;33(10):3069–139.
Luijendijk RW, Hop WC, van den Tol MP, de Lange DC, Braaksma MM, IJzermans JN, et al. A comparison of suture repair with mesh repair for incisional hernia. N Engl J Med 2000;343(6):392–8.
Schumpelick V, Klinge U, Junge K, Stumpf M. Incisional abdominal hernia: the open mesh repair. Langenbecks Arch Surg 2004;389(1):1–5.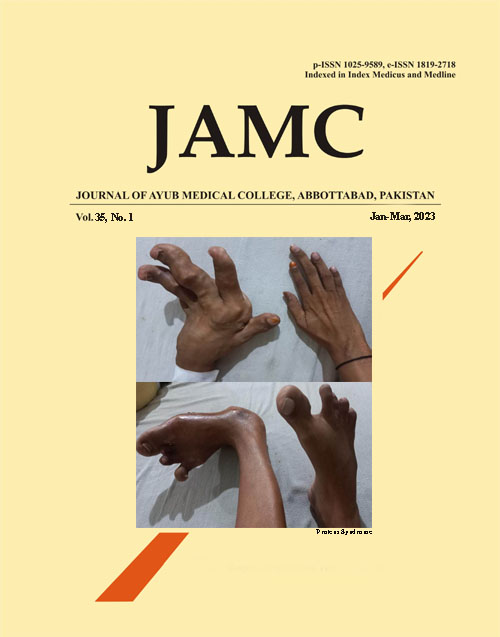 Downloads