GANGLION IMPAR BLOCK FOR CHRONIC COCCYDYNIA
Keywords:
Ganglion impar block, Coccydynia, Pain scores, Patient satisfaction
Abstract
Background: Coccydynia is also known as coccygodynia or coccygeal neuralgia. Coccyx is a triangular bone located within the vertebral column. The cause of coccydynia is unknown in the literature; however, it is found to be common among obese individuals, particularly females. The probability of women having coccydynia is five times higher than among men, which may result from larger pressure during pregnancy and child delivery. It is treated well with ganglion impar block. The aim of our study was to assess pain relief after Ganglion Impair Block with subsequent improvement in quality of life. Methods: A single-arm study was done in the department of Pain Medicine, Fauji Foundation Hospital, Rawalpindi from July 2021 to June 2022. A total of 50 patients with ≥3 months coccygeal pain of either gender aged between 20–60 years unresponsive to analgesics & anti-inflammatory medications with no laboratory abnormalities were included. Fluoroscopic guided trans-sacro‑coccygeal ganglion impair block was done with alcohol neurolysis. The patients were observed for 1 hour in the recovery room to record post-intervention complications that may occur like hypotension, bradycardia, signs, and symptoms of cardiotoxicity or neurotoxicity etc. and evaluated for pain scores on the basis of the numeric rating scale (NRS). Data collected was analyzed using the statistical package for social scientists (SPSS) version 21. The quantitative data, i.e., age and NRS score were analyzed using mean and standard deviation and compared between pre and post-intervention periods. Results: The data from 50 patients who completed the follow-up period were used for analysis. The average age of the patients was 42.9±8.39 years, with a range of 38–60 years. Based on the data obtained, 30% of the patients experienced trauma (that is falling on the coccyx region). The mean score from NRS before intervention was 7.80±0.16 which decreased to 0.96±0.35, respectively, and this difference was statistically significant (p-value, <0.001). Conclusions: Ganglion Impar neurolysis is highly effective in the treatment of Chronic coccydynia.
References
Malhotra N, Goyal S, Kumar A, Kanika, Singla V, Kundu ZS. Comparative evaluation of transsacrococcygeal and transcoccygeal approach of ganglion impar block for management of coccygodynia. J Anaesthesiol Clin Pharmacol 2021;37(1):90–6.
Gufeld L, Vossen JA, Urquia D. Coccydynia: Diagnostic and Management Guidance. J Nurs Pract 2020;16(10):735–43.
Hong DG, Hwang SM, Park JM. Efficacy of ganglion impar block on vulvodynia: Case series and results of mid- and long-term follow-up: Case series and results of mid- and long-term follow-up. Medicine (Baltimore) 2021;100(30):e26799.
Maigne JY, Pigeau I, Aguer N, Doursounian L, Chatellier G. Chronic coccydynia in adolescents. A series of 53 patients. Eur J Phys Rehabil Med 2011;47(2):245–51.
Sharma G, Mahalle A, Banode P, Chandak A. Ganglion impar neurolysis in chronic perineal pain. J Datta Meghe Inst Med Sci Univ 2020;15(4):578.
Ahadi T, Raissi GR, Hosseini M, Sajadi S, Ebadi S, Mansoori K. A randomized clinical trial on the effect of biofeedback on pain and quality of life of patients with chronic coccydynia. Basic Clin Neurosci 2020;11(6):753–63.
Gonnade N, Mehta N, Khera PS, Kumar D, Rajagopal R, Sharma PK. Ganglion impar block in patients with chronic coccydynia. Indian J Radiol Imaging 2017;27(3):324–8.
Gupta M, Das G. Ganglion Impar Block and Neurolysis for Chronic Pain: A. J Recent Adv Pain 2020;6(1):25–8.
Sencan S, Yolcu G, Bilim S, Kenis-Coskun O, Gunduz OH. Comparison of treatment outcomes in chronic coccygodynia patients treated with ganglion impar blockade versus caudal epidural steroid injection: a prospective randomized comparison study. Korean J Pain 2022;35(1):106–13.
Sencan S, Kenis-Coskun O, Demir FG, Cuce I, Ercalık T, Gunduz OH. Ganglion Impar block improves neuropathic pain in coccygodynia: A preliminary report. Neurol Neurochir Pol 2018;52(5):612–7.
Sandrasegaram N, Gupta R, Baloch M. Diagnosis and management of sacrococcygeal pain. BJA Educ 2020;20(3):74–9.
Nalini KB, Shivanna S, Vishnu MS, Mohan CVR. Transcoccygeal neurolytic ganglion impar block for perineal pain: A case series. J Anaesthesiol Clin Pharmacol 2018;34(4):544–7.
Aydin S. Ganglion impar block in patients with chronic coccydynia. J Turk Spin Surg 2019;30(4):253–7.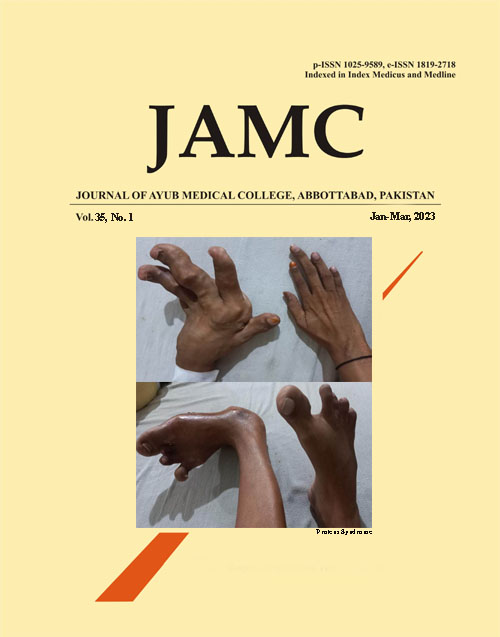 Downloads