HUGE SUB-MANDIBULAR GLAND TUMOUR
Abstract
Salivary gland neoplasms are a diverse group of tumours and appropriate treatment depends onadequate understanding of the pathophysiologic behaviour of each tumour type. Most (95%)salivary glands occur in adults. Benign tumours are slow growing tumours and attain aconsiderable size before presenting to surgeon. We report a case of huge tumour of left submandibular gland that presented in our surgical outpatient department, and had developed over lasttwenty years. It was diagnosed as a benign mixed tumour of salivary gland and was successfullyexcised. Histopathology confirmed it to be a benign pleomorphic adenoma.Keywords: Salivary gland neoplasm, Sub-mandibular gland, Pleomorphic adenoma
References
Johns ME, Goldsmith MM. Incidence, diagnosis, and
classification of salivary gland tumors. Part 1. Oncology
(Williston Park) 1989;3(2):47–56.
Silvers AR, Som PM. Salivary glands. Radiol Clin N Am
;36:941–66.
Bataskis JG, Regezi JA. The pathology of head and neck
tumors: salivary glands, part 1. Head Neck Surgery
;1(1):59–68.
Chen KT. Metastasizing pleomorphic adenoma of the
salivary gland. Cancer 1978;42:2407–11.
Schreibstein JM, Tronic B, Tarlov E, Hybels RL. Benign
metastasizing pleomorphic adenoma. Otolaryngol Head Neck
Surg 1995;112:612–5.
Paparella's Otolaryngology. 3rd Edition. WB Saunders; 1991.
:2099-127.
Qureshi A, Rehman K, Husain S, Khawaja NH, Qureshi GR,
Naveed IA. Salivary gland tumours-a three years experience
at King Edward Medical College, Lahore. Ann King Ed Med
Coll 2004;10(2):200–2.
Nitin MN, Sandeep B, Dass A, Surinder K. Singhal, Mohan
H. Salivary gland tumours: Our experience. Ind J
Otolaryngol Head Neck Surg 2004:56(1):31–4.
Schneider AB, Sarne DH. Long-term risks for thyroid cancer
and other neoplasms after exposure to radiation. Nat Clin
Pract Endocrinol Metab 2005;1(2):82–91.
Alyas F, Lewis K, Williams M, Moody AB, Wong KT,
Ahuja AT, et al. Diseases of the submandibular gland as
demonstrated using high resolution ultrasound. Br J Radiol
;78:362–9.
Bardwil JM. Tumors of the parotid gland. Am J Surg
;114:498–502.
Rapidis AD, Stavrianos S, Lagogiannis G, Faratzis G.
Tumors of the submandibular gland: clinicopathologic
analysis of 23 patients. J Oral Maxillofac Surg
;62:1203–8.
Ansari MH. Salivary gland tumors in an Iranian population: a
retrospective study of 130 cases. J Oral Maxillofac Surg
;65:2187–94.
Mortensen KS, Hjortlund J, Bjørndal K, Krogdal A, Godballe
C. Salivary gland tumors in the County of Funen, 1984–
Ugeskr Laeger 2008;170:545–8.
Munir N, Bradley PJ. Diagnosis and management of
neoplastic lesions of the submandibular triangle. Oral Oncol
;44:251–60.
Aslam M, Hanif M, Ishaq S, Alamgir A. Clinical behaviour
of pleomorphic adenoma of salivary glands. J Rawal Med
Coll 2006;10(2):82–5.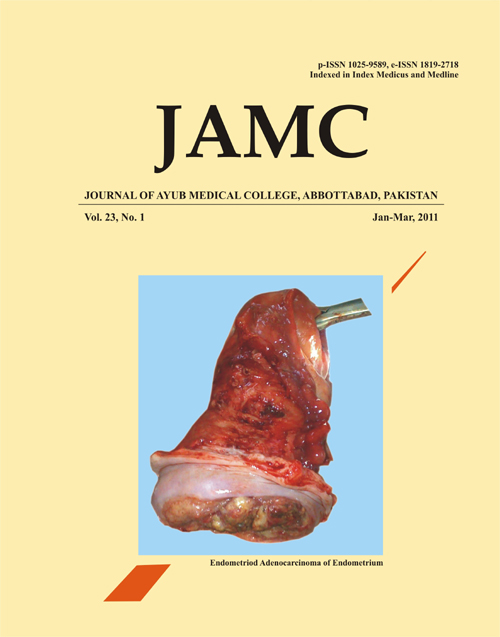 Downloads