NUTRITIONAL STATUS OF CHILDREN UNDER FIVE YEARS AGE IN RURAL AREAS OF MARDAN
Abstract
ABSTRACTTo assess the nutritional status of children under five years' age, a study was conducted duringDecember 1988 in the four randomly selected villages of the target area of Pak-German IRDP, Mardan. A totalof 351 children were examined for their weight and height to determine their nutritional status. WHO-NCHSreference scale was used for comparisons. As per WHO-NCHS reference 'scale 63.8% children were in >90%Wt/Ht, 21.9% in 85-90% Wt/Ht, 11.1% in 80-84% Wt/Ht and only 3.2% of the studied children were below80% Wt/Ht scale of WHO-NCHS. The study reveals that no widespread malnutrition exists in the four villages.
References
Khan MA. "National Nutritional Problems and Government Policy", Health & Nutrition Section, P&D
Division, GoP, Islamabad, 1986.
Khan AA. "Infant feeding and weaning practices in Pakistan"/ WHO regional offices, Alexandria, 1982.
Hunte PA. & Sultana F. "Undemutrition among children in rural Baluchistan", BLAD/ UNICEF
Sociocultural Research Report No.4, UNICEF, Quetta Baluchistan, May 1984.
Khan NA.et al, "Health Situation Analysis of the Rural Areas of District Mardan, NWFP, by using, "RAP,
Technique" Journal of Ayub Medical College(JAMC) 1989, Vol.l No. l (accepted for publication).
Pakistan Government, Nutrition cell, planning & Development Division, "Micronutrient Survey of
Pakistan, 1976-77" Islamabad (1978.),
Pakistan Government, Nutrition Division, National Institute of Health, "National Nutrition Survey" 1985-
, Islamabad, 1988.
Umbach M & Khan NA, "Proposal for Nutrition Surveys in the selected villages of Pak-German IRDP's
project area", IRDP Mardan, 1988.
Bhatia R. "Guide to conducting Nutrition Surveys", Revised summary, the Nutrition office, COR/UNHCR,
Health unit, Eastern Sudan, September 1986,
Berry A." Guide to conducting Nutrition Surveys", COR/UNHCR, Health Unit, Eastern Sudan, December
, (unpublished manuscript).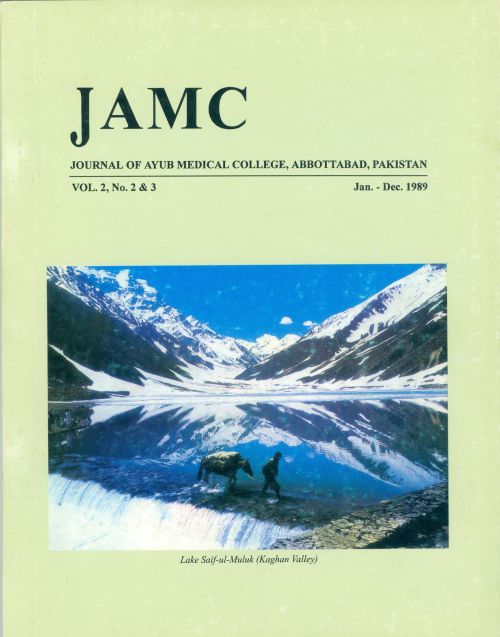 Downloads