NAEVUS SEBACEOUS OF JADASSOHN'S OF EYELID
Abstract
Naevus Sebaceous of Jadassohn is a rarely seen hamartomatous lesion and is a fourth type of sebaceous gland tumour, in which sebaceous glands show nevoid character of growth composed partly or completely of sebaceous glands. A detailed research revealed that very little data is available; no case of this disorder has been reported as an isolated eye lid lesion. Majority of the published cases are associated with systemic involvement. We present here a case report of this rare disorder. A middle age female patient presented with a mass of left lower lid since childhood without any other ocular and systemic abnormality. Excision biopsy along with rotation flap surgery was done. Histopathological examination of the specimen revealed the diagnosis. To our best of knowledge this is a unique presentation of naevus sebaceous of Jadassohn on eye lid which has not been documented till yet anywhere
References
Robinson SS. Naevus sebaceous (Jadassohn) report of four cases. Arch Derm Syphilol. 1932;26(4):663–70.
Zaremba J. Jadassohn's naevus phakomatosis: 2. A study based on a review of thirty-seven cases. J Ment Defic Res 1978;22(2):103–23.
Serpas de López RM, Hernández-Pérez E. Jadassohn's sebaceous nevus. J Dermatol Surg Oncol 1985;11(1):68–72.
Lucas DR. Greers Ocular Pathology, 4th Edition. Blackwell Scientific Publications, 1989;6:81–97.
Aurora AL, Blodi FC. Lesions of the eyelids: A clinicopathological study. Surv Ophthalmol 1970;15(2): 94–104.
Saeed M. Results & discussion in tumors of the eyelid & Surgical Management of basal cell carcinoma. Dissertation. CPSP, Pakistan-1990; 83
Atherton DJ. Naevi and other developmental defects. In: Champion RH, Burton JL, Ebling FJ. editors. Rook/Wilkinson/Ebling Textbook of Dermatology. 5th Ed. Oxford: Blackwell Scientific Publications; 1992. p.445–526.
Labbé D, Badie Modiri B, Petit F. Sebaceus nevus of Jadassohn. Apropos of 62 surgically treated cases and review of the literature. Rev Stomatol Chir Maxillofac 1999;100(4):175–9.
Kao GF. Benign tumors of the epidermis in Pathology of the skin. Farmer ER, Hood AF, eds. Norwalk, CT, Appleton & Lange 1990; p.534–6.
Puri N. A clinical and histopathological study of nevus sebaceous. J Pak Assoc Dermatol 2014;24(1):31–3.
Albert D, Miller J. Albert & Jakobiec's Principles & Practice of Ophthalmology. vol. 4. Phila WB Saunders Co 2000;3238–9.
Patrizi A, Pizzino D, Tullini A, Gobbi G, Santucci M. Sebaceous linear nevus syndrome with hemimegaloencephaly. Report of a case. G Ital Dermatol Venerol 1989;124(1-2):55–8.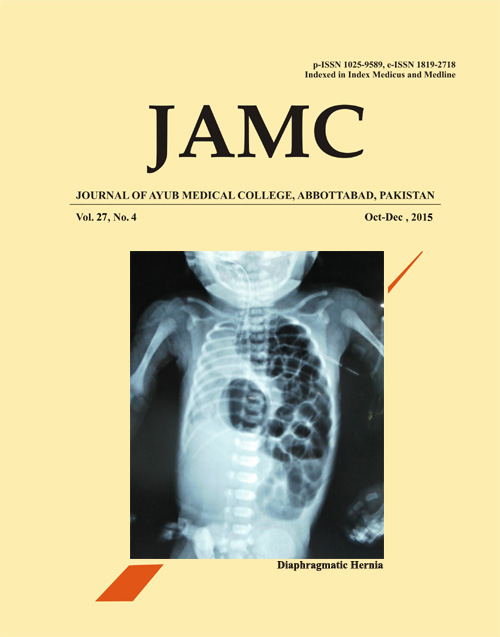 Downloads