LEIOMYOMA: ITS VARIANTS AND SECONDARY CHANGES A FIVE-YEAR STUDY
Abstract
Background: Abnormal uterine bleeding is a common problem encountered by the gynaecologists, leiomyoma being one of the most common causes. An accurate knowledge of the different variants and secondary changes occurring in leiomyoma is essential as some of these may mimic malignancy clinically, radiologically and histologically. Some important examples being atypical, cellular and mitotically active leiomyoma. Similarly, hydropic and myxoid change can be misdiagnosed as malignancy. While dealing with these variants and changes, leiomyosarcoma although a rare tumour has to be excluded because of the difference in management. Hence a comprehensive knowledge of all the variants is mandatory to avoid misdiagnosis. Methods: This study was carried out at the Pathology Department of Ayub Medical College Abbottabad where 964 cases of leiomyoma of the female genital tract were studied. These cases were received during the period January 2013 to December 2017. Result: The most common variant of leiomyoma was cellular leiomyoma while hyaline degeneration was the most common secondary change identified. Conclusion: Accurate knowledge of these variants and degenerative changes in leiomyomas are mandatory to prevent misdiagnosis and over treatment along with undue stress to the patient. Secondly it is important to identify variants which require follow-up.  Keywords: Hysterectomy, Leiomyoma variants, Secondary changes, Hyaline degeneration
References
Begum S, Khan S. Audit of leiomyoma uterus at Khyber teaching hospital Peshawar. J Ayub Med Coll Abbottabad 2004;16(2):46–9.
Khan R, Sherwani RK, Rana S, Hakim S, Jairajpuri ZS. Clinco-Pathological Patterns in Women with Dysfunctional Uterine Bleeding. Iran J Pathol 2016;11(1):20–6.
Whitaker L, Critchley HOD. Abnormal uterine bleeding. Best Pract Res Clin Obstet Gynaecol 2016;34:54–65.
Zimmermann A, Bernuit D, Gerlinger C, Schaefers M, Geppert K. Prevalence, symptoms and management of uterine fibroids: an international internet-based survey of 21,746 women. BMC Womens Health 2012;12:6.
Stewart EA, Nicholson WK, Bradley L, Borah BJ. The Burden of Uterine Fibroids for African-American Women: Results of a National Survey. J Womens Health (Larchmt) 2013;22(10):807–16.
Khalil M, Ali L, Hakeem N. Fibroid; frequency and factors. Prof Med J 2014; 21(4):639–43.
Fasih N, Prasad Shanbhogue AK, Macdonald DB, Fraser-Hill MA, Papadatos D, Kielar AZ, et al. Leiomyomas beyond the Uterus: Unusual Locations, Rare Manifestations. Radiographics 2008;28(7):1931–48.
Dayal S, Kumar A, Verma A. Clinicopathologic Correlation of Leiomyoma With Clinical Findings and Secondary Changes in a Rural Population of North India. Am J Clin Pathol 2014;141(2):275–9.
Kurman RJ, Carcangiu ML, Herrington CS, Young RH. WHO classification of tumors of female reproductive organs. 4th ed. Lyon, France: International agency for Research on cancer; 2014.
Geethamala K, Murthy VS, Vani BR, Rao S. Uterine Leiomyomas: An ENIGMA. J Midlife Health. 2016;7(1):22–7.
Han SC, Kim MD, Jung DC, Lee M, Lee MS, Park SI, et al. Degeneration of Leiomyoma in Patients Referred for Uterine Fibroid Embolization: Incidence, Imaging Features and Clinical Characteristics. Yonsei Med J 2013;54(1):215–9.
Pollard P, Wortham N, Barclay E, Alam A, Elia G, Manek S, et al. Evidence of increased microvessel density and activation of the hypoxia pathway in tumours from the hereditary leiomyomatosis and renal cell cancer syndrome. J Pathol 2005;205(1):41–9.
Stratakis CA, Kirschner LS, Taymans SE, Tomlinson IP, Marsh DJ, Torpy DJ, et al. Carney complex, Peutz-Jeghers syndrome, Cowden disease, and Bannayan-Zonana syndrome share cutaneous and endocrine manifestations, but not genetic loci. J Clin Endocrinol Metab 1998;83(8):2972–6.
Simms-Stewart D, Fletcher H. Counselling Patients with Uterine Fibroids: A Review of the Management and Complications. Obstet Gynecol Int 2012;2012:539365.
Robboy SJ, Bentley RC, Butnor K, Anderson MC. Pathology and pathophysiology of uterine smooth-muscle tumors. Environ Health Perspect 2000;108(Suppl 5):779–84.
Kaushik C, Prasad A, Singh Y, Baruah BP. Case series: Cystic degeneration in uterine leiomyomas. Indian J Radiol Imaging 2008;18(1):69–72.
Sikora-Szczęśniak DL, Sikora W, Szczęśniak G. Leiomyoma cellulare in postoperative material: clinical cases. Med Stud Med 2013;29(2):144–51.
Pujani M, Jairajpuri ZS, Rana S, Jetley S, Hassan MJ, Jain R. Cellular leiomyoma versus endometrial stromal tumor: A pathologists' dilemma. J Midlife Health 2015;6(1):31–4.
Morales DA, Suescún O, Martínez L, Dulcey I. Surgical management of a large neurilemmoma-like leiomyoma of the uterine cervix mimicking a retroperitoneal tumor. Gynecol Oncol Rep 2017;21:53–6.
Croce S, Young RH, Oliva E. Uterine leiomyomas with bizarre nuclei: a clinicopathologic study of 59 cases. Am J Surg Pathol 2014;38(10):1330–9.
Botsis D, Koliopoulos C, Kondi-Pafitis A, Creatsas G. Frequency, histological, and immunohistochemical properties of massive inflammatory lymphocytic infiltration of leiomyomas of the uterus: an entity causing diagnostic difficulties. Int J Gynecol Pathol 2005;24(4):326–9.
Wang X, Kumar D, Seidman JD. Uterine lipoleiomyomas: a clinicopathologic study of 50 cases. Int J Gynecol Pathol 2006;25(3):239–42.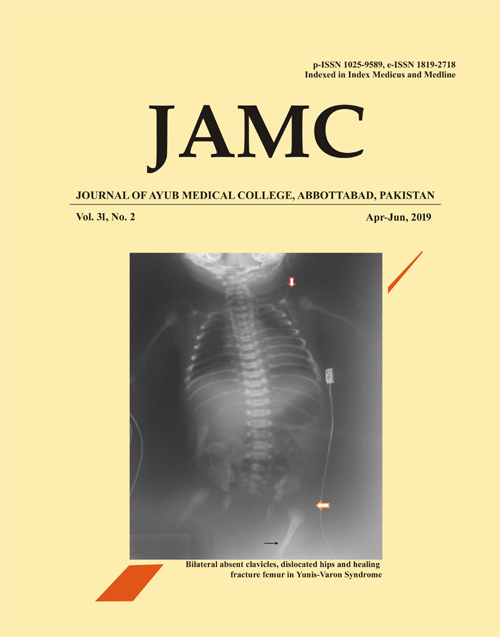 Downloads