VITAMIN B12 ADMINISTRATION FACILITATES THE ANTI-PSYCHOTIC AND PAIN-RELIEVING EFFECTS OF QUETIAPINE, IN THE ALZHEIMER PATIENTS WITH PSYCHOTIC SYMPTOMS
Abstract
Background: Psychotic symptoms in Alzheimer's disease (AD) patients are a problem in medicine. The efficacy of the vitamin B12 on the treatment of the psychotic symptoms of the AD patients in the association with antipsychotic drugs Quetiapine and Risperidone, was evaluated in this Study. Methods: The effects of vitamin B12 along with two other drugs were studied on the Mini–Mental State Examination (MMSE), Clinical Global Impression (CGI), Brief Psychiatric Rating Scale (BPRS) and pain Visual Analogue Scale (VAS) in 47 AD patients with psychotic symptoms, including 4 groups, psychotic AD patients treated with Risperidone, Risperidone plus vitamin B12, Quetiapine and Quetiapine plus vitamin B12. Results: The results showed that Quetiapine improved all of the psychotic criteria, while Quetiapine plus vitamin B12 had better results on BPRS after 2 weeks, VAS score and MMSE. Risperidone also improves all of the criteria except MMSE and drug efficacy index, while, vitamin B12 neutralize the effects of the Risperidone on the BPRS, VAS, and severity of illness. Conclusions: Due to these results, Quetiapine is the preferred antipsychotics drug and Vitamin B12 plays an effective role in treatment as an adjunct therapy.
References
Johnson JK, Shaw GL, Vuong My, Vuong S, Cotman CW. Short-Term Improvement on a Visual-Spatial Task After Music Listening in Alzheimer's Disease: A group study. Act Adapt Aging 2002;26(3):37–50.
Brookmeyer R, Johnson E, Ziegler-Graham K, Arrighi HM. Forecasting the global burden of Alzheimer's disease. Alzheimers Dement 2007;3(3):186–91.
Tschanz JT, Corcoran CD, Schwartz S, Treiber K, Green RC, Norton MC. et al. Progression of cognitive, functional, and neuropsychiatric symptom domains in a population cohort with alzheimer dementia: The cache county dementia progression study. Am J Geriatr Psychiatry 2011;19(6):532–42.
Marcinkowska M, Śniecikowska J, Fajkis N, Paśko P, Franczyk W, Kołaczkowski M. Management of Dementia‑Related Psychosis, Agitation and aggression: A Review of the Pharmacology and Clinical Effects of Potential Drug Candidates. CNS Drugs 2020;34(3):243–68.
Yunusa I, El Helou ML, Alsahali S. Pimavanserin: A novel antipsychotic with potentials to address an unmet need of older adults with dementia-related psychosis. Front Pharmacol 2020;11:87.
Cummings J, Ballard C, Tariot P, Owen R, Foff E, Youakim J, et al. Pimavanserin: Potential Treatment For Dementia-Related Psychosis. J Prev Alzheimers Dis 2018;5(4):253–58.
Horn S, Richardson H, Xie SX, Weintraub D, Dahodwala N. Pimavanserin versus quetiapine for the treatment of psychosis in Parkinson's disease and dementia with Lewy bodies. Parkinsonism Relat Disord 2019;69:119–24.
Meguro K, Meguro M, Tanaka Y, Akanuma K, Yamaguchi K, Itoh M. Risperidone is effective for wandering and disturbed sleep/wake patterns in Alzheimer's disease. J Geriatr Psychiatry Neurol 2004;17(2):61–7.
Sampson EL, White N, Lord K, Leurent B, Vickerstaff V, Scott S, et al. Pain, agitation, and behavioural problems in people with dementia admitted to general hospital wards: A longitudinal cohort study. Pain 2015;156(4):675–83.
Tsai IP, Jeong SY, Hunter S. Pain Assessment and Management for Older Patients with Dementia in Hospitals: An Integrative Literature Review. Pain Manag Nurs 2018;19(1):54–71.
Schneider LS, Tariot PN, Dagerman KS, Davis SM, Hsiao JK, Ismail MS, et al. Effectiveness of atypical antipsychotic drugs in patients with Alzheimer's disease. N Engl J Med 2006;355(15):1525–38.
Reynolds, E. Vitamin b12, folic acid, and the nervous system. Lancet Neurol 2006;5(11):949–60.
Habiger TF, Flo E, Achterberg WP, Husebo BS. The Interactive Relationship between Pain, Psychosis, and Agitation in People with Dementia: Results from a Cluster-Randomised Clinical Trial. Behav Neurol 2016;2016:7036415.
Apostolova LG. Alzheimer Disease. Continuum (Minneap Minn) 2016;22(2 Dementia):419–34.
Creavin ST, Wisniewski S, Noel-Storr AH, Trevelyan CM, Hampton T, Rayment D, et al. Mini-mental state examination (mmse) for the detection of dementia in clinically unevaluated people aged 65 and over in community and primary care populations. Cochrane Database Syst Rev 2016;(1):CD011145.
Holubova M, Prasko J, Ociskova M, Marackova M, Grambal A, Slepecky M. Self-stigma and quality of life in patients with depressive disorder: A cross-sectional study. Neuropsychiatr Dis Treat 2016;12:2677–87.
Konstantakopoulos G, Ioannidi N, Typaldou M, Sakkas D, Oulis P. Clinical and cognitive factors affecting psychosocial functioning in remitted patients with bipolar disorder. Psychiatriki 2016;27(3):182–91.
Jensen MP, Chen C, Brugger AM. Interpretation of visual analog scale ratings and change scores: A reanalysis of two clinical trials of postoperative pain. J Pain 2003;4(7):407–14.
Goodman F, Glassman P, Maglione M, Suttorp M. Drug class review on antiepileptic drugs in bipolar mood disorder, neuropathic pain, and fibromyalgia. Portland Oregon Evid Based Pract Cent 2006;1–139.
Overall JE, Beller SA. The brief psychiatric rating scale (bprs) in geropsychiatric research: I. Factor structure on an inpatient unit. J Gerontol 1984;39(2):187–93.
Stentebjerg-Olesen M, Jeppesen P, Pagsberg AK, Fink-Jensen A, Kapoor S, Chekuri R, et al. Early nonresponse determined by the clinical global impressions scale predicts poorer outcomes in youth with schizophrenia spectrum disorders naturalistically treated with second-generation antipsychotics. J Child Adolesc Psychopharmacol 2013;23(10):665–75.
Yang X, Chen Q. Efficacy of the combined use of donepezil with either quetiapine or sodium valproate in patients with Alzheimer's disease with behavioral and psychological symptoms of dementia, and their effects on vascular endothelial growth factors. Exp Ther Med 2021;21(1):10.
Zhou YJ, Zhang HS. Clinical control study of Quetiapine and Risperidone in the treatment of behavioral and psychological symptoms of dementia. Med J Chin Peoples Health 2012;12:15.
Vigen CL, Mack WJ, Keefe RS, Sano M, Sultzer DL, Stroup TS, et al. Cognitive effects of atypical antipsychotic medications in patients with Alzheimer's disease: outcomes from CATIE-AD. Am J Psychiatry 2011;168(8):831–9.
Mohamed S, Rosenheck R, Lyketsos CG, Kaczynski R, Sultzer DL, Schneider LS. Effect of second generation antipsychotics on caregiver burden in Alzheimer disease. J Clin Psychiatry 2012;73(1):121–8.
Stroup TS, Lieberman JA, McEvoy JP, Swartz MS, Davis SM, Capuano GA, et al. Effectiveness of olanzapine, quetiapine, and risperidone in patients with chronic schizophrenia after discontinuing perphenazine: a CATIE study. Am J Psychiatry 2007;164(3):415–27.
Vakilian A, Razavi-Nasab SM, Ravari A, Mirzaei T, Moghadam-Ahmadi A, Jalali N, et al. Vitamin B12 in association with antipsychotic drugs can modulate the expression of pro-/anti-inflammatory cytokines in Alzheimer disease patients. Neuroimmunomodulation 2017;24(6):310–9.
Bahramabadi R, Samadi M, Vakilian A, Jafari E, Fathollahi MS, Arababadi MK. Evaluation of the effects of anti-psychotic drugs on the expression of cd68 on the peripheral blood monocytes of alzheimer patients with psychotic symptoms. Life Sci 2017;179:73–9.
Gröber U, Kisters K, Schmidt J. Neuroenhancement with Vitamin B12—Underestimated Neurological Significance. Nutrients 2013;5(12):5031–45.
Li L, Coa D, Desmond R, Rahman A, Lah JJ. Cognitive Performance and Plasma Levels of Homocysteine, Vitamin B12, Folate and Lipids in Patients with Alzheimer Disease. Dement Geriatr Cogn Disord 2008;26(4):384–90.
Yang K, Chen J, Li X, Zhou Y. Vitamin D concentration and risk of Alzheimer disease: A meta-analysis of prospective cohort studies. Medicine (Baltimore) 2019;98(35):e16804.
Annweiler C, Karras SN, Anagnostis P, Beauchet O. Vitamin D supplements: a novel therapeutic approach for Alzheimer patients. Front Pharmacol 2014;5:6.
Guo J, Ni S, Li Q, Wang JZ, Yang Y. Folate/Vitamin B Alleviates Hyperhomocysteinemia-Induced Alzheimer-Like Pathologies in Rat Retina. Neurosci Bull 2019;35(2):325–35.
Moretti R, Caruso P, Dal Ben M, Conti C, Gazzin S, Tiribelli C. Vitamin D, Homocysteine, and Folate in Subcortical Vascular Dementia and Alzheimer Dementia. Front Aging Neurosci 2017;9:169.
Carrasco-Gallardo C, Farías GA, Fuentes P, Crespo F, Maccioni RB. Can nutraceuticals prevent Alzheimer's disease? Potential therapeutic role of a formulation containing shilajit and complex B vitamins. Arch Med Res 2012;43(8):699–704.
Nerius M, Johnell K, Garcia-Ptacek S, Eriksdotter M, Haenisch B, Doblhammer G. The impact of antipsychotic drugs on long-term care, nursing home admission, and death in dementia patients. J Gerontol A Biol Sci Med Sci 2018;73(10):1396–402.
Nagata T, Nakajima S, Shinagawa S, Plitman E, Nakayama K, Graff-Guerrero A, et al. Baseline predictors of antipsychotic treatment continuation and response at week 8 in patients with alzheimer's disease with psychosis or aggressive symptoms: An analysis of the Catie-Ad Study. J Alzheimers Dis 2017;60(1):263–72.
Yoshida K, Roberts R, Suzuki T, Lebowitz B, Reeves S, Howard R. Lack of Early Improvement with Antipsychotics is a Marker for Subsequent Nonresponse in Behavioral and Psychological Symptoms of Dementia: Analysis of CATIE-AD Data. Am J Geriatr Psychiatry 2017;25(7):708–16.
Kim Y, Kim HS, Park JS, Cho YJ, Yoon HI, Lee SM, et al. Efficacy of Low-Dose Prophylactic Quetiapine on Delirium Prevention in Critically Ill Patients: A Prospective, Randomized, Double-Blind, Placebo-Controlled Study. J Clin Med 2019;9(1):69.
Chia P, Chuan Poh L, Ong J, Ong S. Cardiopulmonary Arrest Following a Single 25 Mg Dose of Quetiapine: A Case Report. J Crit Care Med (Targu Mures) 2020;6(4):253–8.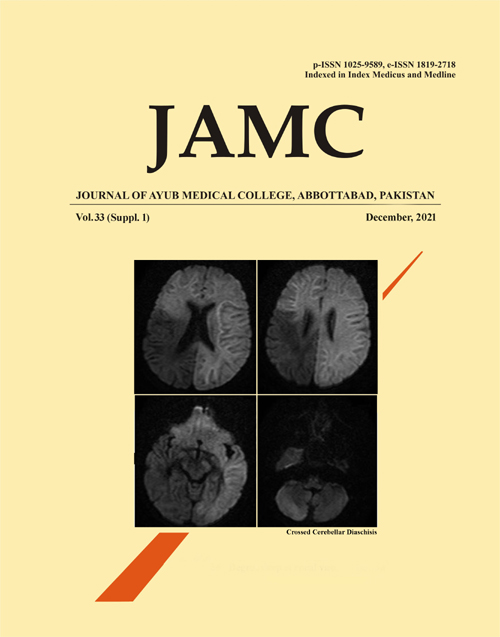 Downloads