FUNCTIONAL OUTCOME OF DELAYED PRESENTING FRACTURE NECK OF FEMUR MANAGED BY CANNULATED SCREW AND FIBULAR GRAFT
Abstract
Background: Delayed presenting Fracture neck of femur is one of the complex and challenging fracture to treat. Multiple treatment options are available with varying results. This study was conducted to assess the functional outcome of fracture neck of femur seeking medical attention several days after injury that are managed by cannulated screw and fibular. Methods: A total of 35 patients were included in the cross-sectional study performed at orthopaedic surgery department of United Medical & dental college Karachi. Adults aged 18 years and over both male and female with fracture neck of femur presenting 14 days after the injury for medical treatment were included in the study. Ethical approval was obtained from the ethical review committee and patients who provided written informed consent were included in study. Data analysis was performed through SPSS version 20. Results: Thirty-five patients with fracture neck of femur of both sexes 25 (71.4%) male and 10 (28.6%) females were included in study. out of which 14 (40%) of the patients had sub-capital fracture and 21 (60%) patients had trans-cervical fracture neck of femur. Mean age of patients was 32.14±10.20 years. Twenty-eight (80%) patients out of 35 had excellent and good outcome, 4 (11.4%) cases had fair and 3 (8.5%) had poor outcome Conclusion: Cannulated screw fixation along with non-vascularized fibular graft is effective technique to management of delayed presenting fracture neck of femur as it is easy, inexpensive and does not require any special instrumentation or expertise
References
Leighton RK. Fractures of the neck of the femur. In: Bucholz RW, Heckman JD, Court– Brown CM, eds. Fractures in Adults. 6th ed. Philadelphia, PA: Lippincott, 2006; p.1753–88.
Ly TV, Swiontkowski MF. Treatment of fem¬oral neck fractures in young adults. Instr Course Lect 2009;58:69–81.
Swiontkowski MF, Winquist RA, Hansen ST Jr. Fractures of the femoral neck in patients between the ages of twelve and forty-nine years. J Bone Joint Surg Am 1984;66:837–46.
Baksi DD, Pal AK, Baksi DP. Osteosynthesis of ununited femoral neck fracture by internal fixation combined with iliac crest bone chips and muscle pedicle bone grafting. Indian J Orthop 2016;50(4):366–73.
Kainth GS, Yuvarajan P, Maini L, Kumar V. Neglected femoral neck fractures in adults. J Orthop Surg (Hong Kong) 2011;19(1):13–7.
Nagi ON, Dhillon MS. Management of neglected/ununited fractures of the femoral neck in young adults. Curr Orthop 2003;17(5):394–402.
Yang JJ, Lin LC, Chao KH, Chuang SY, Wu CC, Yeh TT, et al. Risk factors for nonunion in patients with intracapsular femoral neck fractures treated with three cannulated screws placed in either a triangle or an inverted triangle configuration. J Bone Joint Surg Am 2013;95:61–9.
Korompilias AV, Beris AE, Lykissas MG, Kostas-Agnantis IP, Soucacos PN. Femoral head osteonecrosis: why choose free vascularized fibula grafting. Microsurgery 2011;31(3):223–8.
Li Z, Chen W, Su Y, Zhang Q, Hou Z, Pan J, et al. The application of closed reduction internal fixation and iliac bone block grafting in the treatment of acute displaced femoral neck fractures. PLoS One 2013;8(9):e75479.
Pauwels F. Der Schenkelhalsbruch ein mechanisches Problem: Grundlagen des Heilungsvorganges, Prognose and kausale Therapie. Stuttgart: Ferdinand Enke Verlag; 1935.
Schemitsch E, Bhandari M. Femoral neck fractures: Controversies and evidence. J Orthop Trauma 2009;23(6):385.
Barnes R, Brown JT, Garden RS, Nicoll EA. Subcapital fractures of the femur. A prospective review. J Bone Joint Surg Br 1976;58(1):2–24.
Roshan A, Ram S. The neglected femoral neck fracture in young adults: review of a challenging problem. Clin Med Res 2008;6(1):33–9.
Goyal RK, Chandra H, Pruthi KK. Fibular grafting with cannulated hip screw fixation in late femoral neck fracture in young adults. Indian J Orthop 2006;40(2):94–6.
Bosch U, Schreiber T, Krettek C. Reduction and fixation of displaced intracapsular fractures of femoral neck. Clin Orthop 2002;399:59–71.
Damany DS, Parker MJ, Chojnowski A. Complications after intracapsular hip fractures in young adults. A meta-analysis of 18 published studies involving 564 fractures. Injury 2005;36(1):131–41.
Zahid M, Bin Sabir A, Asif N, Julfiqar M, Khan AQ, Ahmad S, Siddiqui YS. Fixation using cannulated screws and fibular strut grafts for fresh femoral neck fractures with posterior comminution. J Orthop Surg (Hong Kong) 2012;20(2):191–5.
Mishra D. Femoral neck fracture open reduction and screw fixation and fibular grafting. Indian J Orthop 1998;32:32–5.
Nagi ON, Gautam VK, Marya SK. Treatment of femoral neck fractures with a cancellous screw and fibular graft. J Bone Joint Surg Br 1986;68(3):387–91.
Gopalakrishnan A, Sreesobh KV, Jose J. Management of neglected femur neck fractures treated with non vascularised fibular graft. Indian J Orthop Surg 2018;4(2):160–4.
Azam MQ, Iraqi A, Sherwani M, Sabir AB, Abbas M, Asif N. Free fibular strut graft in neglected femoral neck fractures in adult. Indian J Orthop 2009;43(1):62–6.
Xie X, Zhang C, Jin D, Chen S, Gao Y. Free vascularised fibular graft for neglected femoral neck fractures in young adults. Hip Int 2012;22(3):319–23.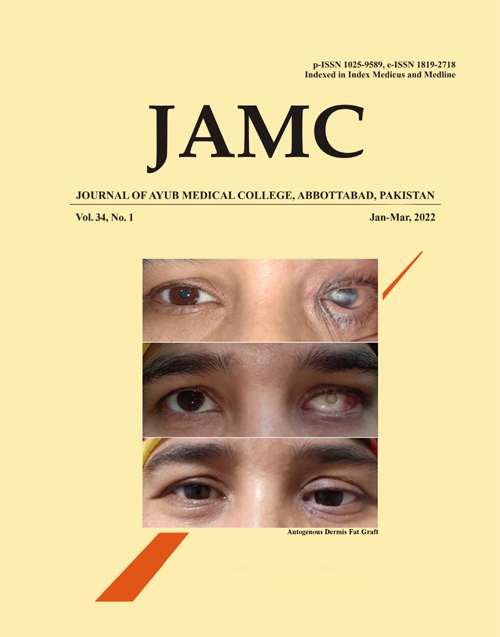 Downloads