SUBACUTE THYROIDITIS AFTER COVID-19 INFECTION
Abstract
Subacute thyroiditis (SAT) is a self-limiting inflammation of the thyroid gland secondary to viral infection of the upper respiratory tract. Clinically it is characterised by fever, neck pain, and deranged thyroid profile. Though SAT historically reported as of post-viral origin, is a quite uncommon extrapulmonary manifestation of COVID-19.
References
Lundholm MD, Poku C, Emanuele N, Emanuele MA, Lopez N. SARS-CoV-2 (COVID-19) and the Endocrine System. J Endocr Soc. 2020;4(11).
Desailloud R, Hober D. Viruses and thyroiditis: an update. Virol J. 2009;6:5.
Brancatella A, Ricci D, Cappellani D, Viola N, Sgrò D, Santini F, et al. Is Subacute Thyroiditis an Underestimated Manifestation of SARS-CoV-2 Infection? Insights From a Case Series. J Clin Endocrinol Metab. 2020;105(10):e3742-e6.
Khatri A, Charlap E, Kim A. Subacute Thyroiditis from COVID-19 Infection: A Case Report and Review of Literature. Eur Thyroid J. 2020.
Li MY, Li L, Zhang Y, Wang XS. Expression of the SARS-CoV-2 cell receptor gene ACE2 in a wide variety of human tissues. Infect Dis Poverty. 2020;9(1):45.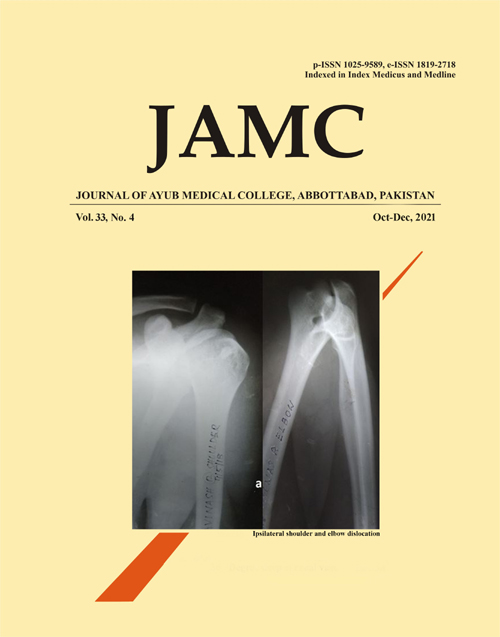 Downloads
Section
LETTER TO THE EDITOR