IMPACT OF MEDIA ON OCULAR TRAUMA IN OUR SETUP
Abstract
Background: Ocular injuries are one of the most common causes of monocular visual impairment and blindness worldwide. However, surveys done in only hospitals underestimate the incidence of oculars trauma. Aim of the study was to draw the attention towards significant increase in eye injuries amongst, or by, the children in few months in our setup following the start of airing of the drama series Ertughral Ghazi on television. It is the need of the day to plan safety strategies for prevention of ocular injuries in children or by the children who view the drama series. Method: Case series study was done in Department of Ophthalmology, Ayub Medical and Teaching Institution, Abbottabad from 16thApril to 7th June 2021. Results: We had 10 patients with similar type of injuries but with different severity and extent due to wooden arrows while playing out the role of protagonists shown in the Ertughral Ghazi television series. Out of 10 eyes, 2 eyes got blind, 6 eyes were significantly damaged with profound visual loss and 1 eye had only lid laceration while1 eye had just conjunctival laceration near limbus. Conclusion: The current burden of several ocular traumas connected to the playacting by the children mimicking the TV drama has increased. Health education, information dissemination of and safety strategies should be planned and executed to prevent such injuries
References
Negral AD, Thylefors B. The global impact of eye injuries. Opthalmic Epidemiol 1998;5(3):143–69.
Malik IQ, Ali Z, Rehman A, Moin M, Hussain M. Epidemiology of penetrating ocular trauma. Pak J Ophthalmol 2012;28(1):14–6.
Kabra N, Gupta S. Role of social media as a catalyzer for ocular injury: A case study of calcium carbide gun use in India. Delhi J Ophthlmol Soc 2021;31(2):62–4.
Wood W, Wong FY, Chachere JG. Effects of media violence on viewers aggression.in unconstrained social interaction. Psychol Bull 1991;109(3):371–83.
Paik H, Comstok G. The effects of television violence on antisocial behavior. A Meta-analysis 1. Commun Res 1994;21(4)516–46.
Barker M, Petlet J. The media/violence debate. London, Routledge; 2002.
Commission on children and violence convened by Gulbenkian Foundation. Children and violence. London; 1995.
Singer DG, Singer JL. Handbook of children and media. Sage publications, Inc; 2001.
Krug EG, Dahlberg LL, Mercy JA. World report on violence and health. Geneva, World Health Organization; 2002.
Zulfiqar A, Saleem N, Lateef F. Children Television Viewing Patterns and Parental Media Literacy in Pakistan. Glob Reg Rev 2019;4(3):403‒11.
AFP. A summary of Ertugrul's impact on Pakistan [Internet]. Images. 2020 [cited 2021 July 27]. Available from: https://images.dawn.com/news/1185319
Nagarathna A. Re-run of Ramayan and mahabharat, Times of India; May 7th 2020.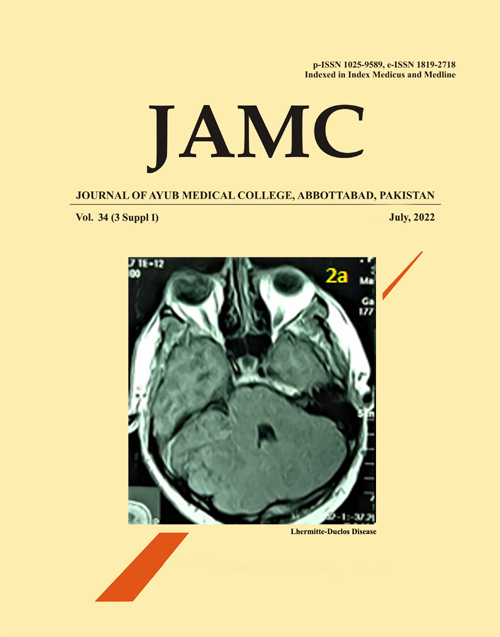 Downloads