EMERGENCY CONTRACEPTION: AN OVERVIEW AMONG USERS
Abstract
Background: Emergency contraception Pills (ECP) provides a safe and effective means of post coital treatment and prevents at least 75% of expected pregnancies resulting from unprotected intercourse. The purpose of the study was to assess the awareness regarding emergency contraception and to see the knowledge attitude and preference about emergency contraception. Methods: This was a descriptive cross sectional study carried out at Combined Military Hospital (CMH) Khuzdar. A total of 200 married women of reproductive age group who agreed to participate in the study were interviewed using a self-reported comprehensive, structured closed ended questionnaire. Results: 77% of the women were practicing some contraceptive method at the time of study. Most were using condoms for contraception. 16% of all respondents have never used any contraceptive in their life. 70% believe that religion of Islam is not a barrier in family planning. Only 7.5% of the women were aware about ECP. Conclusion: Knowledge about ECP is poor among the women of child bearing age. There is a room for improvement regarding the awareness and use of ECP which can contribute to prevention of unwanted pregnancies.Keywords: Family planning, safe period, Prevalence, contraceptive
References
Glasier A. Emergency post coital contraception. N Engl J Med 1997;337:1058–64
Westley E. Emergency contraception: a global overview. J Am Med Women's Assoc 1998;53:215–8.
Trussell J, Ellertson CE. Efficacy of emergency contraception. Fertil Control Rev 1995;4:8–11.
Kazi A. Private Practitioners Practices, Knowledge and Beliefs Regarding Contraception: proceedings, 14th Research Seminar on Population Welfare, National Research Institute of Fertility Control; 2000.p.166–93.
Hashmi SS. Non-user and un-met need for contraception. Pak Popul Rev 2003;4(2):115–8.
Mahmood MA, Hashmi SM, Thomas I. Family Welfare Centres: Vicinity Study. Islamabad: Ministry Of Population Welfare, Government of Pakistan; 2003. p. 92.
World Health Organisation. Outlook, Improving Contraceptive Access. Geneva: WHO;1998. p. 13.
Robinson ET, Metcalf-Whittaker M, Rivera R. Introducing emergency contraceptive services: communications strategies and the role of women's health advocates. Fan plan Perspect 1996;22:71–75.
Trussell J, Ellertson C, Rodriguez G. The Yuzpe regimen of emergency contraception: how long after the morning after? Obstet Gynecol 1996;88:150–4.
Glasier A, Thong KJ, Dewar M, Mackie M, Baird DT. Mifepristone (RU 486) compared with high-dose estrogen and progestogen for emergency postcoital contraception. N Engl J Med 1992;327:1041–4.
Task Force on postovulatory Methods of Fertility Regulation. Randomised controlled trial of levonorgestrel versus the Yuzpe regimen of combined oral contraceptives for emergency contraception. Lacnet 1998;352:428–32.
Task Force on postovulatory Methods of Fertility Regulation. Comparison of three single doses of miferpristone as emergency contraception: a randomised trial. Lancet 1999;353:697–702.
Perslev A, Rorbye C, Boesen HC, Norgaard M, Nilas L. Emergency contraception knowledge and use among Danish women requesting termination of pregnancy. Contraception 2002;66:427–31.
Trussell J, Ellectrtson C, Stewart F. The effectiveness of the Yuzpe regimen of emergency contraception. Fan Plan Perspect 1996;28:58–64.
Siraj-ul-Islam AMK. Population Planning and Islam. Dhaka: Department of Population Planning, Govt. of Bangladesh; 2003. p. 78–80.
Hakim A. Factors Affecting Fertility In Pakistan, The Pakistan Development Review 1999;33(4):685–706.
Teresa CM. Women's education and fertility: results from 26 demographic and health surveys. Stud Fam Plann 1999;26(4):187–202.
Government of Pakistan. 1998 Census Report of Pakistan, Population Census Organisation. Islamabad: Statistical Division; 1999.
Harper CC, Ellertson CE. The emergency contraceptive pill: a survey of knowledge and attitudes among students at Princeton University. Am J Obstet Gynecol 1995;173:1438–45.
Sorhaindo A, Becker D, Fletcher H Garcia SG. Emergency contraception among university students in Kingston, Jamaica: survey of knowledge, attitudes and practices. Contraception 2002;66:261–8.
Smit J, McFadyen L, Beksinska M, de Pinho H, Morroni C, Mqhayi M, Parekh A, Zuma K. Emergency contraception in South Africa: knowledge, attitudes, and use among public sector primary healthcare clients. Contraception 2001;64(6):333–7.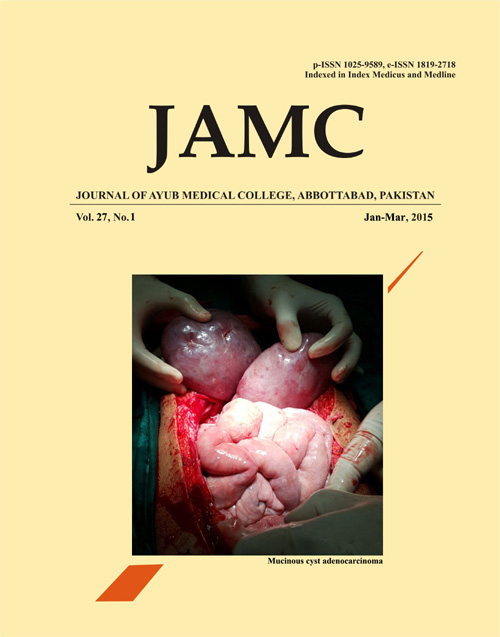 Downloads