COMPARISON OF PEAK EXPIRATORY FLOW RATE AND LIPID PROFILE IN ASYMPTOMATIC SMOKERS AND NON-SMOKERS
Abstract
Background: Tobacco is the major risk factor for chronic obstructive airway disease (COAD), other pulmonary diseases, cancer, cardiovascular and cerebrovascular diseases. The objective of study was to determine the mean Peak Expiratory Flow Rate (PEFR) and serum lipid profile in apparently healthy male smokers and non-smokers. Methods: This cross-sectional study was conducted in Ayub Teaching Hospital, Abbottabad from 15th December, 2009 to 15th June, 2010. Apparently healthy smokers and non-smokers from population coming to Hospital as attendants of the patients or as employees of the hospital were inducted in the study. PEFR and lipid profile of all the subjects was accessed. Results: There were total of 300 male subjects, 150 smokers and 150 non-smokers. The mean age of study subjects was 26.60±5.5 years. The mean PEFR of smokers was 450.62l/min and that of non-smokers was 494.81 L/min, the difference being statistically significant (p-value <0.05).The mean total cholesterol of smokers is 5.30±0.86 mmol/l and it was 3.84±0.54 mmol/l in non-smokers. Mean serum Triacyl Glycerols (TAGs) and Low Density Lipoproteins (LDL) cholesterol of smokers was 2.04±0.38 and 3.5±0.83 mmol/l whereas it was 1.44±0.52 and 2.02±0.66mmol/l in non-smokers. Mean High Density Lipo-protein (HDL) of smokers was 0.86±0.30mmol/l and of non-smokers is 1.20±0.41mmo/l. There was statistically significant difference between serum lipid profile of smokers and non-smokers (p<0.05). the mean serum Total Cholesterol (TC), TAGs and LDL were significantly higher in smokers as compared to non-smokers. However HDL was significantly lower in smokers in comparison to non-smokers. Conclusion: There was statistically significant difference between PEFR of smokers and non-smokers. Higher and significant mean values of TC, TAG and LDL-C was observed in smokers as compared to non-smokers.Keywords: Peak Expiratory Flow Rate, smoker, lipid profile, Triacyl Glycerol, Low Density Lipoproteins
References
World health organization. UN health agency. Pakistan drug updates. An official newsletter of the Ministry of health, Govt. of the Pakistan, Islamabad. 2003;5:16.
Al-Kuwari MG. Tobacco control in Qatar. Middle East J Fam Med 2008;6:11–3.
Ahmed K, Jafary F, Jehan I, Hatcher J, Khan AQ, Chaturvedi N, et al. Prevalance and predictors of smoking in Pakistan: results of the National Health Survey of Pakistan. Eur J Cardiovasc Prev Rehabil 2005;12:203–8.
Dikshit MB, Raje S, Agrawal MJ. Lung functions with spirometery: an Indian perspective-I. Peak expiratory flow rates. Indian J Physiol Pharmacol 2005;49:8–18.
Innes JA, Reid PT. Respiratory disease. In: Boon NA, Colledge NR, Walker BR, Hunter JAA. Davidson's principle and practice of medicine.20th ed. New Dehli: Elsevier; 2006. p.647–738
Diner B, Brenner B, Camargo CA Jr. Inaccuracy of personal best peak expiratory flow rate reported by inner city patients with acute asthma. J Asthma 2001;38:127–32
Croften J, Masironi R. Chronic airway disease. The smoking component. Chest 1989;96(3Suppl):349S–55S.
Akbari MZA, Bhatti MS, Shakoor M. Lipid profile in smoking. J Ayub Med Coll Abbottabad 2000;12:(3)19–21.
Sirhindi GA, Ali SS. Effect of smoking on erythrocyte sedimentation rate (ESR) and lipid profile in adults. Pak J Med Health Sci 2007;1:33–4.
Masuli M, Riccardi G, Galasso R, Vaccaro O. Relationship between smoking habits and feature of the metabolic syndrome in a non-diabetic population. Nutr Metab Cardiovasc Dis 2006;16(5):364–70.
Abbasi A, Maheri WM, Akhund IA, Ujjan ID, Farooq M. Effect of chronic cigarette smoking on lipid profile. Pak J Med Health Sci 2007;1(1):35–6.
Inayatulla M, Ashad M, Nasir SA, Naqvi AB, Tarin SMA. Peak expiratory flow rate (PEFR); Normal values for people in Multan. Professional Med J 2000;7:495–8.
Hussain G, Zafar S, Chaudary AA, Chaudary ZA, Ahmad MZ. Comparitive study of peak expiratory flow rate in cigarette smokers and non-smokers of Lahore district. Annals 2007;13:255–9.
Memon MA, Sandil MP, Ahmed ST. Spirometric reference values in healthy, non-urban Pakistan population. J Pak Med Ass 2007;57:193–5.
Vaughan TR, Weber RW, Tipton WR, Nelson HS. Comparison of PEFR and FEV1 in patients with varying degrees of airway obstruction. Effect of modest altitude. Chest 1989;95(3):558–62.
Da Costa JL, Goh BK. Peak expiratory flow rate in normal adult Chinese in Singapore. Singapore Med J 1973;14(4):511–4.
Viadya P, Kashyap S, Sharma A, Gupta D, Mohapatra PR. Respiratory symptoms and pulmonary function tests in school teachers of Shimla. Lung India 2007;24(1):6–10.
Georgewill OA, Afuya ZM. The effect of nicotine on the lung following chronic tobacco use. Afr J of Appl Zool Environ Biol 2004;6:11–5.
Qureshi KA, Hassan G, Masoodi MA, Khan GQ. Peak expiratory flow rates among Gujjar and non-Gujjar population of Kashmir valley. J K Sci 2004;6(2):84–7.
Lyawa VI, Ejindu CN, Ebomoyi MI, Oboh HA. The effect of a single cigarette puff on airflow in lungs. J Biomed Research 2007;6(1):4–12.
Chatterjee S, Nag SK, Dey SK. Spirometric standards for non-smokers and smokers of India (eastern region). Jap J Physiol 1998;38(3):283–98
Ukoli CO, Joseph DE, Durosinmi MA. Peak expiratory flow rate in cigarette smokers. Highl Med Reseach J 2002;1:36–7.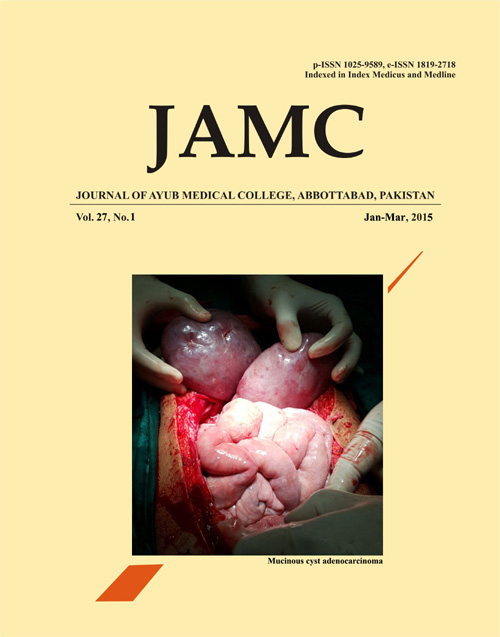 Downloads