COMPARATIVE STUDY BETWEEN INTRALESIONAL INJECTION OF PLATELET RICH PLASMA AND INTRA LESIONAL TRIAMCINOLONE FOR THE TREATMENT OF ALOPECIA AREATA
Abstract
Background: Alopecia areata is an autoimmune disorder of patchy non scarring hair loss. Steroids, either Intralesional, e.g, triamcinolone or potent topical, e.g, clobetasol are the first line treatment. Platelet rich plasma is an autologous concentrated plasma with growth factors which enhances regeneration of hair follicles. It is simple and effective treatment with no major side effects. Objective was to compare the efficacy of intralesional injection of platelet rich plasma and triamcinolone in patients of alopecia areata. It was a randomized controlled trial (open-labelled), conducted at the Dermatology Department, Combined Military Hospital Abbottabad from 1st May to 31st December 2021. Methods: Sixty clinically diagnosed patients of alopecia areata of the scalp were enrolled in the study. They were divided into two groups, A and B. Random numbers table was used to allocate 30 patients into each group. Group A patients were given an intralesional injection of triamcinolone while intralesional platelet rich plasma was given to Group B. Both treatments were repeated at one-month intervals for four months. In the study, Chi-square tests were used to compare effectiveness. It was considered significant when the p-value turned out to be <0.05. Results: There was significant difference in complete response rate between intralesional injection of steroid and intralesional injection of platelet rich plasma. Platelet rich plasma was less effective (p =0.05). Local corticosteroid injection was significantly more effective than platelet rich plasma (p <0.05). Conclusion: Intralesional injection of steroid is an effective and considerable treatment for alopecia areata. This study also proposes intralesional injection of platelet rich plasma as an alternative therapy for alopecia areata as it is not associated with serious local side effects.
References
Pratt CH, King LE, Messenger AG, Christiano AM, Sundberg JP. Alopecia areata. Nat Rev Dis Primers 2017;3(1):1–7.
Lee S, Kim BJ, Lee YB, Lee WS. Hair regrowth outcomes of contact immunotherapy for patients with alopecia areata: a systematic review and meta-analysis. JAMA 2018;154(10):1145–51.
Yee BE, Tong Y, Goldenberg A, Hata T. Efficacy of different concentrations of intralesional triamcinolone acetonide for alopecia areata: a systematic review and meta-analysis. J Am Acad Dermatol 2020;82(4):1018–21.
Abdallah MA, Soltan MY, Mohammed RS. Comparative Study on the Efficacy of Intralesional Minoxidil Injection Alone and in Combination versus the Standard Intralesional Corticosteroid Injection in the Treatment of Alopecia Areata. Int J Med 2020;113(Suppl_1):hcaa46.
Barletta M, Gasques L. Successful Treatment of Alopecia Areata Patches with Triamcinolone Acetonide Using MMP®: Report of 2 Cases. Skin Appendage Disord 2020;6(4):229–34.
El‐Husseiny R, Elframawy S, Abdallah M. Comparative study between fractional carbon dioxide laser vs intralesional steroid injection in treatment of alopecia areata. Dermatol Ther 2020;33(4):e13742.
Jang YH, Hong NS, Moon SY, Eun DH, Lee WK, Chi SG, et al. Long-term prognosis of alopecia totalis and alopecia universalis: a longitudinal study with more than 10 years of follow-up: better than reported. Dermatology 2017;233(2-3):250–6.
Mclntosh J. What's to know about alopecia areata Medical News Today. [Internet]. December 22 2017. [cited 2022 May]. Available from: https://www.medicalnewstoday.com/articles/70956#home-remedies
Strazzulla LC, Wang EH, Avila L, Sicco KL, Brinster N, Christiano AM, et al. Alopecia areata: disease characteristics, clinical evaluation, and new perspectives on pathogenesis. J Am Acad Dermatol 2018;78(1):1–2.
Lee HH, Gwillim E, Patel KR, Hua T, Rastogi S, Ibler E, et al. Epidemiology of alopecia areata, ophiasis, totalis, and universalis: A systematic review and meta-analysis. J Am Acad Dermatol 2020;82(3):675–82.
Hordinsky MK. Alopecia areata: The clinical situation. J Investig Dermatol Symp Proc 2018;19(1):S9–11.
Trüeb RM, Dias MF. Alopecia areata: a comprehensive review of pathogenesis and management. Clin Rev Allergy Immunol 2018;54(1):68–87.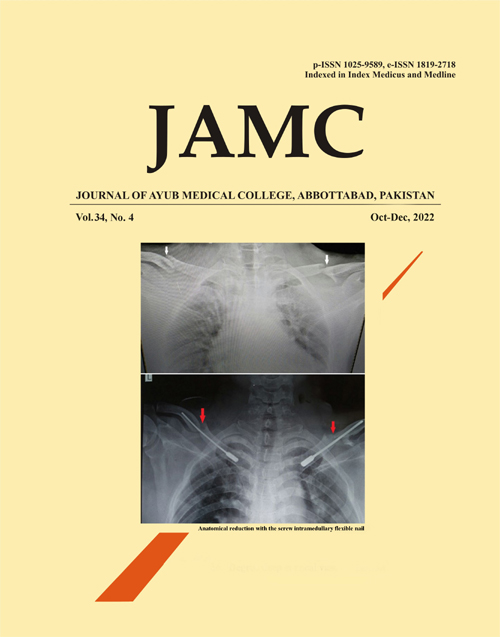 Downloads