AN UNUSUAL PRESENTATION OF STEVEN-JOHNSON SYNDROME AFTER BNT162B2 COVID-19 VACCINATION
Keywords:
Adverse drug reaction, Pharmacology, Medical Education, General Medicine
Abstract
We present a 23-year-old white British male that presented to the Accident and Emergency Department, two weeks after the second dose of the BNT162b2 (BioNTech/Pfizer) vaccine. No similar use has been documented previously in literature. We report one potential complication of the Pfizer COVID-19 vaccine: a known case of Stevens-Johnson syndrome (SJS) that occurred after the second dose of the Pfizer COVID-19 vaccine alone without exposure to any other drug. Despite a significantly severe adverse drug reaction, the patient demonstrated completed recovery. The risk of developing severe cutaneous drug reaction from subsequent COVID-19 vaccinations in these patients is still unclear and remains a dilemma to date.
References
McMahon DE, Amerson E, Rosenbach M, Lipoff JB, Moustafa D, Tyagi A, et al. Cutaneous reactions reported after Moderna and Pfizer COVID-19 vaccination: A registry-based study of 414 cases. J Am Acad Dermatol 2021;85(1):46–55.
Tong J, Chan J. Stevens-Johnson Syndrome Due to Influenza Vaccination. Cureus 2020;12(7):e9405.
Padniewski JJ, Jacobson-Dunlop E, Albadri S, Hylwa S. Stevens–Johnson syndrome precipitated by Moderna Inc. COVID-19 vaccine: a case-based review of literature comparing vaccine and drug-induced Stevens–Johnson syndrome/toxic epidermal necrolysis. Int J Dermatol 2022;61(8):923–9.
Kong J, Cuevas-Castillo F, Nassar M, Lei CM, Idrees Z, Fix WC, et al. Bullous drug eruption after second dose of mRNA-1273 (Moderna) COVID-19 vaccine: Case report. J Infect Public Health 2021;14(10):1392–4.
Harr T, French LE. Toxic epidermal necrolysis and Stevens-Johnson syndrome. Orphanet J Rare Dis 2010;5:39.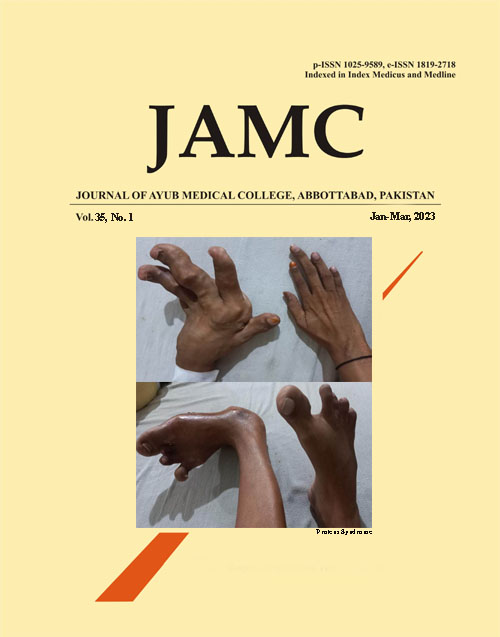 Downloads