COMPLIANCE TO COLONOSCOPY IN PATIENTS VISITING THE DEPARTMENT OF GASTROENTEROLOGY AT LADY READING HOSPITAL, PESHAWAR
Abstract
Background: Colorectal cancer is the largest cause of mortality in patients admitted to any Gastroenterology units. Diagnostic colonoscopy is a valuable tool for the disease's diagnosis and proper treatment but its compliance has been historically low. Our main objective was to find out social, cultural, and psychological barriers among those patients who finally did not show up for their colonoscopy appointment and, make a comparative analysis with those who did. Methods: A cross-sectional study was conducted in the Lady Reading Hospital, Peshawar from October 2021 to March 2022, selecting 224 patients through consecutive sampling. Results: Out of the 224 patients included, males (48.2%) were more likely to show up for the procedure than females (51.8%) (p<0.05).  Overall, the most recurring barrier was a lack of knowledge with 116 (51.7%) for both the groups, but especially more for the non-compliant patients (p<0.05). Fear of results, fear of complications of the procedure, and affordability issues stood out as important differences between the compliant and non-compliant patients. Conclusion: For the country's healthcare to be able to overcome these problems, and enter an era where screening colonoscopy is a norm, mass education regarding the issue is imperative.
References
Chan JSH, Chao ACW, Cheung VCH, Wong SSK, Tang W, Wu JCY, et al. Gastrointestinal disease burden and mortality: A public hospital-based study from 2005 to 2014. J Gastroenterol Hepatol 2019;34(1):124–31.
Lee TJW, Nair S, Beintaris I, Rutter MD. Recent advances in colonoscopy. F1000Res 2016;5:F1000 Faculty Rev-328.
Issa IA, Noureddine M. Colorectal cancer screening: An updated review of the available options. World J Gastroenterol 2017;23(28):5086–96.
Rawla P, Sunkara T, Barsouk A. Epidemiology of colorectal cancer: incidence, mortality, survival, and risk factors. Prz Gastroenterol 2019;14(2):89–103.
Al-Sharif MN, Fayi KA, Alobaidi AA, Alshamrani BA. Awareness of colorectal cancer among public in Asir region. J Family Med Prim Care 2018;7(1):87–92.
Jetelina KK, Yudkin JS, Miller S, Berry E, Lieberman A, Gupta S, et al. Patient-Reported Barriers to Completing a Diagnostic Colonoscopy Following Abnormal Fecal Immunochemical Test Among Uninsured Patients. J Gen Intern Med 2019;34(9):1730–6.
Wagner MS, Burgess J, Britt RC. Barriers to Colonoscopy in an Uninsured Patient Population-A Quality Improvement Project. Am Surg 2019;85(1):111–4.
Ahmed F. Barriers to colorectal cancer screening in the developing world: The view from Pakistan. World J Gastrointest Pharmacol Ther 2013;4(4):83–5.
Hasan F, Mahmood Shah SM, Munaf M, Khan MR, Marsia S, Haaris SM, et al. Barriers to Colorectal Cancer Screening in Pakistan. Cureus 2017;9(7):e1477.
Murtaza BN, Bibi A, Rashid MU, Khan YI, Chaudri MS, Shakoori AR. Spectrum of K ras mutations in Pakistani colorectal cancer patients. Braz J Med Biol Res 2014;47(1):35–41.
Sung JJ, Ng SC, Chan FK, Chiu HM, Kim HS, Matsuda T, et al. An updated Asia Pacific Consensus Recommendations on colorectal cancer screening. Gut 2015;64(1):121–32.
Inam H, Janjua M, Martins RS, Zahid N, Khan S, Sattar AK, et al. Cultural Barriers for Women in Surgery: How Thick is the Glass Ceiling? An Analysis from a Low Middle-Income Country. World J Surg 2020;44(9):2870–8.
Sarwar MR, Iftikhar S, Saqib A. Availability of anticancer medicines in public and private sectors, and their affordability by low, middle and high-income class patients in Pakistan. BMC Cancer 2018;18(1):14.
Adler A, Geiger S, Keil A, Bias H, Schatz P, deVos T, et al. Improving compliance to colorectal cancer screening using blood and stool based tests in patients refusing screening colonoscopy in Germany. BMC Gastroenterol 2014;14(1):183.
Alduraywish SA, Altamimi LA, Almajed AA, Kokandi BA, Alqahtani RS, Alghaihb SG, et al. Barriers of colorectal cancer screening test among adults in the Saudi Population: A Cross-Sectional study. Prev Med Rep 2020;20:101235.
Rutter MD, Beintaris I, Valori R, Chiu HM, Corley DA, Cuatrecasas M, et al. World Endoscopy Organization Consensus Statements on Post-Colonoscopy and Post-Imaging Colorectal Cancer. Gastroenterology 2018;155(3):909–25.e3.
Davidson KW, Barry MJ, Mangione CM, Cabana M, Caughey AB, Davis EM, et al. Screening for Colorectal Cancer: US Preventive Services Task Force Recommendation Statement. JAMA 2021;325(19):1965–77.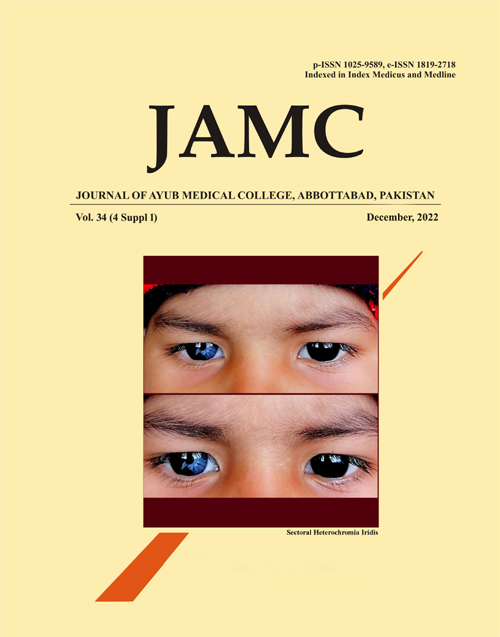 Downloads