AFEBRILE PLASMODIUM KNOWLESI SEVERE MALARIA WITH A FATAL OUTCOME
Keywords:
Afebrile malaria, Plasmodium knowlesi, thrombocytopenia, acute renal failure
Abstract
I read with great interest the article by Shah et al. on the causes of fever in adults in Thall and surrounding areas. Malaria was found to be the most common cause of fever in the study. However, clinicians need to be aware that not all malaria infection present with fever. I would like to share a fatal case of severe Plasmodium knowlesi malaria with no fever.
References
Shah SA, Javed, Hussain A, Haroon-ur-Rashid, Ahmad S. Causes of fever in adults in Thall and surrounding areas. J Ayub Med Coll Abbottabad 2015;27(1):168–70.
Snow RW. Global malaria eradication and the importance of Plasmodium falciparum epidemiology in Africa. BMC Med 2015;13:23.
Kotepui M, Kotepui KU, Milanez GD, Masangkay FR. Prevalence of severe Plasmodium knowlesi infection and risk factors related to severe complications compared with non-severe P. knowlesi and severe P. falciparum malaria: a systematic review and meta-analysis. Infect Dis Poverty 2020;9(1):106.
Chang CY, Pui WC, Kadir KA, Singh B. Spontaneous splenic rupture in Plasmodium knowlesi malaria. Malar J. 2018;17(1):448.
Madanchi N, Govindu R, Ammar H. A Case Report of Afebrile Malaria. Am J Med 2019;132(10):e739–40.
Ghimire R, Pandey K, Adhikari P, Pokhrel A, Maximo M, Sam M. Afebrile malaria patient with multisystem involvement and hepatitis b infection: a case report. BJMP 2012;5(2):a513.
Panda B, Mohapatra MK, Paital S, Kumbhakar S, Dutta A, Kadam S, et al. Prevalence of afebrile malaria and development of risk-scores for gradation of villages: A study from a hot-spot in Odisha. PLoS One 2019;14(9):e0221223.
Schwartz E, Sadetzki S, Murad H, Raveh D. Age as a risk factor for severe Plasmodium falciparum malaria in nonimmune patients. Clin Infect Dis 2001;33(10):1774–7.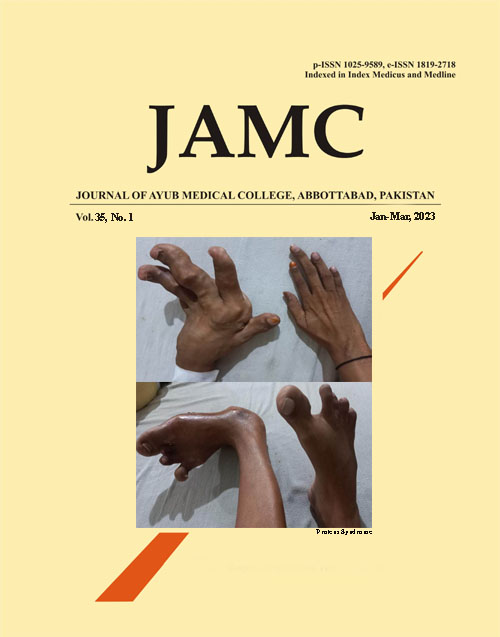 Downloads
Section
LETTER TO THE EDITOR