GALLSTONE ILEUS WITH CHOLECYSTO-DUODENAL FISTULA IN AN ELDERLY MALE
Abstract
Gall stone ileus associated with cholecysto-duodenal fistula is a rare pathology. It most commonly presents in elderly females in 72–90% of cases. In such a case, a patient typically presents with recurrent attacks of sub-acute intestinal obstruction which usually resolves completely with conservative management only to recur again after some time. We are reporting a case of an 85-year-old gentleman who presented to us with gallstone ileus associated with cholecysto-duodenal fistula and his subsequent management. He underwent Laparotomy with enterotomy, stone extraction, Cholecystectomy and Graham's patch repair of the fistula. The purpose of this case report is to discuss a rare case of gall stone ileus associated with cholecysto-duodenal fistula. The diagnosis was confirmed using imaging and appropriate and timely surgical intervention for both mechanical intestinal obstruction and the fistula was undertaken.Keywords: Gallstone ileus; Pneumo-bilia; Abdominal X-ray
References
Stinton LM, Shaffer EA. Epidemiology of gallbladder disease: cholelithiasis and cancer. Gut Liver 2012;6(2):172–87.
Brazzelli M, Cruickshank M, Kilonzo M, Ahmed I, Stewart F, McNamee P, et al. Clinical effectiveness and cost-effectiveness of cholecystectomy compared with observation/conservative management for preventing recurrent symptoms and complications in adults presenting with uncomplicated symptomatic gallstones or cholecystitis: a systematic review and economic evaluation. Health Technol Assess 2014;18(55):1–101,v–vi.
Halldestam I, Enell EL, Kullman E, Borch K. Development of symptoms and complications in individuals with asymptomatic gallstones. Br J Surg 2004;91(6):734–8.
Reisner RM, Cohen JR. Gallstone ileus: a review of 1001 reported cases. Am Surg 1994;60(6):441–6.
Nakao A, Okamoto Y, Sunami M, Fujita T, Tsuji T. The oldest patient with gallstone ileus: report of a case and review of 176 cases in Japan. Kurume Med J 2008;55(1-2):29–33.
Liang X, Li W, Zhao B, Zhang L, Cheng Y. Comparative analysis of MDCT and MRI in diagnosing chronic gallstone perforation and ileus. Eur J Radiol 2015;84(10):1835–42.
Key A, Dawkins A, DiSantis D. Rigler's Triad. Abdom Imaging 2015;40(1):229–30.
Negi RS, Chandra M, Kapur R. Bouveret syndrome: Primary demonstration of cholecystoduodenal fistula on MR and MRCP study. Indian J Radiol Imaging 2015;25(1):31–4.
Chong VH, Lim KS, Mathew VV. Spontaneous gallbladder perforation, pericholecystic abscess and cholecystoduodenal fistula as the first manifestations of gallstone disease. Hepatobiliary Pancreat Dis Int 2009;8(2):212–4.
Dash N. Successful laparoscopic management of four cases of cholecystoduodenal fistula. Med J Armed Forces India 2012;68(1):88–9.
Latic A, Latic F, Delibegovic M, Samardzic J, Kraljik D, Delibegovic S. Succcessful laparoscopic treatment of cholecystoduodenal fistula. Med Arh 2010;64(6):379–80.
Ozkan A, Ozaydin I, Kaya M, Kucuk A, Katranci AO. Malrotation-associated cholecystoduodenal fistula. Am J Case Rep 2014;15:18–21.
Faridi MS, Pandey A. Mirizzi Syndrome Type II with Cholecystoduodenal Fistula: An Infrequent Combination. Malays J Med Sci 2014;21(1):69–71.
Takata H, Yoshida H, Hirakata A, Watanabe M, Uchida E, Uchida E. Recurrent Gallstone Ileus Successfully Treated with Conservative Therapy. J Nippon Med Sch 2015;82(6):300–3.
Shioi Y, Kawamura S, Kanno K, Nishinari Y, Ikeda K, Noro A, et al. A case of gallstone ileus displaying spontaneous closure of cholecystoduodenal fistula after enterolithotomy. Int J Surg Case Rep 2012;3(1):12–5.
Shiwani MH, Ullah Q. Laparoscopic enterolithotomy is a valid option to treat gallstone ileus. JSLS 2010;14(2):282–5.
Owera A, Low J, Ammori BJ. Laparoscopic enterolithotomy for gallstone ileus. Surg Laparosc Endosc Percutan Tech 2008;18(5):450–2.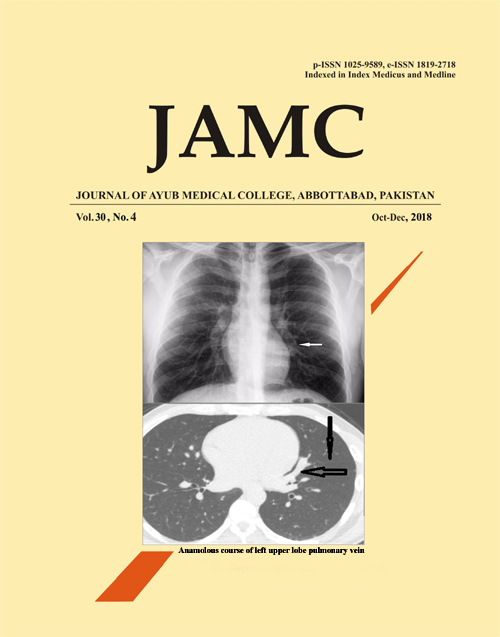 Downloads