EFFECTIVENESS OF GROUP-MEDIATED LIFESTYLE PHYSICAL ACTIVITY (GLPA) PROGRAM FOR HEALTH BENEFIT IN PHYSICAL ACTIVITY AMONG ELDERLY PEOPLE AT RURAL THAILAND
Abstract
Background: Elderly population is considered as a vulnerable group and prone to develop multiple medical problems. This aging population is rapidly increasing in developing countries especially in Thailand. Methods: This study was a quasi-experimental study to evaluate the effectiveness of Group-Mediated Lifestyle Physical Activity program on change health benefit in physical activity among elderly people by using validated and reliable Global Physical Activity Questionnaire-GPAQv2. The study was conducted in Phranakhonsiayutthaya district, Ayutthaya province due to its population being the second highest elderly in the Central Region of Thailand. A total of 102 persons of age 60 and over who could read and write Thai language were selected purposively. However, 52 elderly were enrolled in the intervention group and 50 were enrolled for the control group. General Linear Model repeated-measures ANOVA was used to evaluate the effects of Group-Mediated Lifestyle Physical Activity (GLPA) program on change health benefit in physical activity among elderly. Results: Overall health benefit at baseline were similar between intervention and control group and found statistically non-significant with p-value 0.638 (>0.05). However, the mean score of health benefit was 23.21±29.23 in intervention group and 20.74±23.18 in control group. One third of participants of intervention group had not found health benefit due to physical activity while in control group this number was more than half. After elderly received Group-Mediated Lifestyle Physical Activity program intervention for 6 month found significant statistical differences as compared with mean score at baseline (health benefit 6 month, intervention group =40.7±34.28 and control group =4.56±8.79). Conclusion: The effect of Group-Mediated Lifestyle Physical Activity program change intervention was statistically significant in health benefit after intervention program between intervention and control group. Our study suggested that there was need of promoting and encourages physical activity to increase health benefit among elderly people in rural area.Keyword: elderly, health benefit, physical activities
References
National Statistical Office. Ministry of information and communication technology Thailand. Bangkok; 2011.
Kespichayawattana J, Jitapunkul, S. Health and Health Care System for Older Persons. Aging int 2009;33:28–49.
Kanemaru A, Arahata K, Ohta T, Katoh T, Tobimatsu H, Horiuchi T. The efficacy of home-based muscle training for the elderly osteoporotic women: the effects of daily muscle training on quality of life (QoL). Arch Gerontol Geriatr 2010;51(2):169–72.
Hiruntrakul A, Nanagara R, Emasithi A, Borer KT. Effect of once a week endurance exercise on fitness status in sedentary subjects. J Med Assoc Thai 2010;93(9):1070–4.
Dajpratham P, Chadchavalpanichaya N. Knowledge and practice of physical exercise among the inhabitants of Bangkok. J Med Assoc Thai 2007;90(11):2470–6.
Zunker C, Rutt C, Cummins J. Older women on the U.S.-Mexico border: exploring the health of Hispanics and non-Hispanics Whites. J Women Aging 2004;16(3–4):105–17.
Bureau of Registration. Statistics of Aging in Central Regions. Department of Ayutthaya Provincial Administration, Ministry of Interior, Thailand; 2011.
World Health Organization. Global Physical Activity Questionnaire (GPAQ). Department of Chronic disease and Health Promotion Surveillance and Population-Based Prevention; 2006.
Ministry of Public Health. Thailand Health Profile 2008-2010. Thai Health Promotion Foundation; 2011.
Nanthamongkolchai S, Taechaboonsermsak P, Munsawaengsub C, Powwattana A. The physical health and self-esteem of the grandmother raising grandchildren in rural areas of Thailand. J Med Assoc Thai 2012;95(Suppl 6):S1–7.
Neruntarat C, Chantapant S. Prevalence of sleep apnea in HRH Princess Maha Chakri Srinthorn Medical Center, Thailand. Sleep Breath 2011;15(4):641–8.
Thawornchaisit P, De Looze F, Reid CM, Seubsman SA, Sleigh A. Validity of self-reported hypertension: findings from the Thai Cohort Study compared to physician telephone interview. Glob J Health Sci 2014;6(2):1–11.
Peungsuwan P, Sermcheep P, Harnmontree P, Eungpinichpong W, Puntumetakul R, Chatchawan U, et al. The Effectiveness of Thai Exercise with Traditional Massage on the Pain, Walking Ability and QOL of Older People with Knee Osteoarthritis: A Randomized Controlled Trial in the Community. J Phys Ther Sci 2014;26(1):139–44.
Owen N, Bauman A, Booth M, Oldenburg B, Magnus P. Serial mass-media campaigns to promote physical activity: reinforcing or redundant? Am J Public Health 1995;85(2):244–8.
Lombard DN, Lombard TN, Winett RA. Walking to meet health guidelines: the effect of prompting frequency and prompt structure. Health Psychol 1995;14(2):164–70.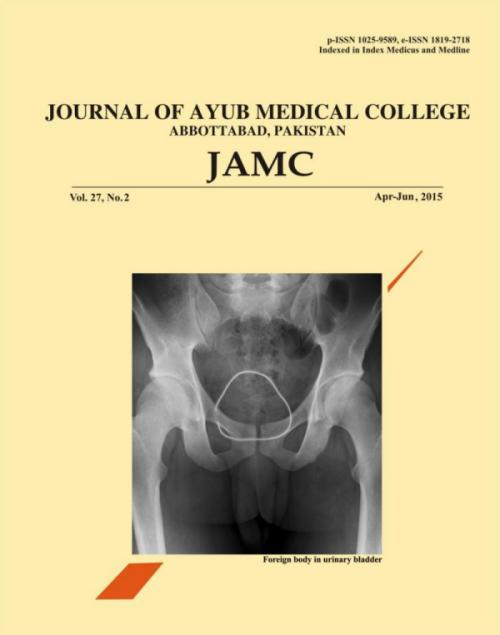 Downloads