MATERNAL MORBIDITY IN EMERGENCY VERSUS ELECTIVE CAESAREAN SECTION AT TERTIARY CARE HOSPITAL
Abstract
Background: In the past 30 years the rate of caesarean section (C/S) has steadily increased from 5% tomore than 20% for many avoidable and unavoidable indications. The objective of this study was tocompare maternal morbidity and determine its cause in elective and emergency caesarean section.Method: It was a cross-sectional comparative study conducted in Civil Hospital Karachi at Obs/GynUnit III. All mothers admitted through OPD or emergency during the study period, of any age or parityundergoing C/S were recruited in the study. Patients having previous myomectomy, hysterotomy orclassical C/S were excluded from the study. Patients undergoing emergency C/S were placed in group A,and those delivered by elective C/S were included in group B. Study variables were general and obstetricparameters and complications observed intra-operatively. Any postoperative complications wererecorded from recovery room till patient was discharged from the ward. Results: There were 50 patientsin each group. In group A, 11 (22%) were booked and 33 (66%) were referred cases. In group B, 48(96%) were booked. The mean age in both groups was 28 years. In both groups, multigravida comparedto primigravida were 78% vs 22% in group A, and 92% vs 8% in group B. Indication for C/S wasprevious C/S in 10 (20%) patients in group A, and 39 (78%) patients in group B, placenta previa,chorioamionitis, obstructed labour (6, 12% each); pregnancy induced hypertension and eclampsia in 5(10%) cases in group A only. Intra-operative complications in group A were 48 (96%) vs 15 (30%) ingroup B (p=0.000). Postoperative morbidity in group A was 50 (100%) and 26 (52%) in group B(p=0.000). Intra-operative complication was haemorrhage in 46 (92%) cases in group A and 11 (22%) ingroup B. Anaesthetic complications were 40 (80%); prolonged intubation 25 (50%), aspiration of gastriccontents 8 (16%), and difficult intubation 7 (14%) in group A. Ten (20%) cases had anaestheticcomplications in group B. Commonest postoperative complication in both groups was anaemia in 41(82%) and 11 (22%) cases respectively. Conclusion: Maternal morbidity is significantly higher inemergency C/S. Haemorrhage is a frequent complication in C/S, emergency or elective.Keywords: Emergency C/S, Elective C/S, Maternal, Caesarean Section, Morbidity and Mortality
References
Pallasmaa N, Ekblad U, Gissler M. Severe maternal morbidity
and the mode of delivery. Acta Obstetric Gynaecol Scand
;87:662–8.
Sobande A, Eskandar M. Multiple repeat caesarean sections:
complications and outcomes. J Obstetric Gynaecol Canada
;28:193–8.
Tita AT, Landon MB, Spong CY, Lai Y, Leveno KJ, Varner
MW, et al. Timing of elective caesarean delivery at term and
neonatal outcomes N Engl J Med 2009;360:111–20.
Sachs BP. Vaginal birth after caesaren. A heath policy
perspective. Clin Obstet Gynaecol 2001;44:553–60.
Bragg F, Cromwell DA, Edozien LC, Gurol-Urganci
I, Mahmood TA, Templeton A, et al. Variations in rates of
caesarean section among English NHS trusts after accounting for
maternal and clinical risk: cross sectional study. BMJ
;341:c5065.
American College of Obstetrics and Gynaecology
(ACOG).Guideline on vaginal birth after previous caesarean
delivery: major recommendations. Available at:
http://www.guidelines.gov/content.aspx?id=23853
Rubin R. Battle lines drawn over C-section. USA today.23-8-
Available at: http://usatoday30. usatoday.com/news/health/
-08-23-csection-battle_x.htm
Mukherjee SN. Rising caesarean section rate. J Obstet Gynaecol
India 2006;56(4):298–300.
Naz F, Bagum A. Analysis of maternal complications in
caesarean section. King Edward Med Uni 2005;11:239–41.
Tighe D, Sweezy S. The perioperative experience of Caesarean
birth: preparation, consideration and complication. Perinat
Neonat Nurs 1990;3(3):14–30.
Buclin BA. Hawkins JL. Anderson JR, Ullrich FA. Obstetric
anesthesia work force survey: twenty-years-update.
Anesthesiology 2005;103(3)645–53.
Datta S, Kodali BS, Scott Segal S. anesthesia for caesarean
delivery. In: Obstetric anesthesia handbook. New York: Springer;
p.172–230.
Chongsuvivatwong V, Bachtiar H, Chowdhury ME, Fernando
S, Suwanrath C, Kor-Anantakul O, et al. Maternal and fetal
mortality and complications associated with C/S deliveries in
teaching hospitals in Asia. J Obstetric Gynaecol 2010;36(1):45–51.
Pallasmaa N, Ekblad U, Aitokallio-Tallberg A, Uotila
J, Raudaskoski T, Ulander VM, et al, Caesarean delivery in
Finland; maternal complications and obstetric risk factors.
Acta Obstet Gynecol Scand 2010;89(7);896–902.
Tasneem A. Emergency vs planned C/S-analysis of 889 cases at
Rawalpindi General Hospital during 2001. Pak J Obstet
Gynaecol 2008;16(1-2): 6–11.
Haider G, Zehra N, Munir AA, Haider A. Frequency and
indications of C/S in a tertiary care hospital. Pak J Med Sci
;25(5):791–6.
Saadia Z, Khan AZ, Naheed F. Comparison of maternal
morbidity and mortality between emergency and elective lower
segment caesarean section. Ann King Edward Med Uni
;9:90–1.
Liu S, Liston RM, Joseph KS, Heaman M, Sauve R, Kramer MS.
Maternal mortality and severe morbidity associated with low-risk
planned cesarean delivery versus planned vaginal delivery at
term. CMAJ 2007;176(4):455–60.
Ruby N. Maternal complications associated with caesarean
section –one year retrospective study. J Postgrad Med Inst
;14(1):83–89.
Helmy WH, Jolaoso AS, Afify SA, Jones MH. The decision to
delivery interval for emergency sections minutes a realistic
target? BJOG 2002;109:505–8.
Chama CM, El-Nafaty AU, Idrisa A. Caesarean morbidity and
mortality at Maiduguri, Nigeria. J Obstet Gynaecol
;20(1):45–8.
Geller EJ, Wu JM, Jannelli ML, Nguyen TV, Visco AG.
Maternal outcomes associated with planned vaginal vs planned
primary c/delivery. F1000: "changes clinical practice". Am J
Perinatol 2010;27(9):675–83.
Ko SY, Park SW, Sohn IS, Lee JY, Kwon HS, Hwang HS, et al.
Interventional management for complications following C/S
published on line before print. Br J Radiol 2010.84:204–9.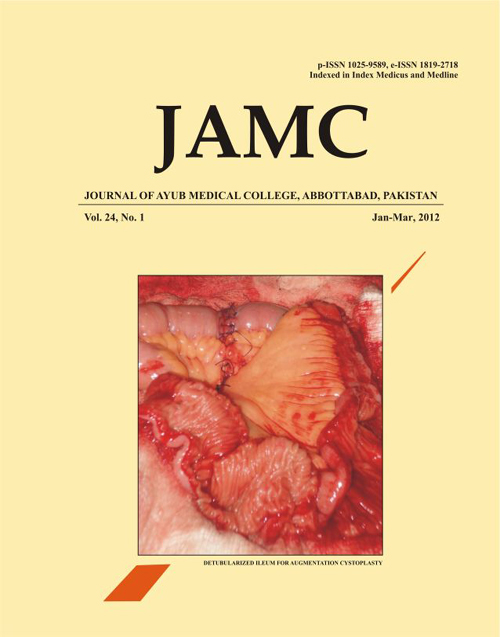 Downloads