SERUM LEVEL OF SOLUBLE INTERLEUKIN-2 RECEPTOR ALPHA AS A PREDICTOR OF TREATMENT RESPONSE IN BRUCELLOSIS
Abstract
Introduction: Iran is one of the endemic regions with high prevalence of brucellosis. Severalserological markers for diagnosis and response to treatment are available. Serum level of SolubleInterleukin-2 Receptor alpha (SIL-2R) is a new marker to assess response to therapy and clinicalrelapse of brucellosis. This study intends to investigate the serum levels of SIL-2R before andafter treatment, to evaluate this marker for patients responding to treatment of brucellosis.Methods: This study is an analytical cross-sectional study. Forty patients who had clinical signs ofbrucellosis and serological tests confirmed the disease have been treated with standard antibioticsfor 6 weeks. 2ME and SIL-2R levels were measured before and after treatment and these valueswere compared. Results: Among the 40 patients, 27 patients (67.5%) had improvement insymptoms and 13 patients (32.5%) had no symptoms after treatment. In Comparing serum levels ofSIL-2R and 2ME before and after treatment, decreasing of both markers after treatment wassignificant (p<0.001). In patients with false positive for 2ME, SIL-2R in 57% of patients had areduction, but in patients with false negative for 2ME, SIL-2R in only 28% of patients increased.Conclusion: Not only is Serum level of SIL-2R useful for predicting response to treatment ofbrucellosis, but also in cases of false positive of 2ME can be helpful.Keywords: Brucellosis, SIL-2R, 2ME
References
Longo DL, Fauci AS, Kasper DL. Harrison's Principles of
Internal Medicine, McGraw-Hill Professional; 18th ed., 2011.
Galanakis E, Bourantas KL, Leveidiotou S, Lapatsanis PD.
Childhood brucellosis in north – western Greece : a retrospective
analysis. Eur J Pediatr 1996;155:1–6.
Hadadi A, Rasoulinezhad Mehrnaz, Afhami Sh, Mohraz M.
Epidemiological, Clinical, Para clinical Aspects of Brucellosis in
Imam Khomeini and Sina Hospital of Tehran (1998–2005). J
Kermanshah Univ Med Sci, Iran 2006;10(3):242.
Baldwin CL, Winter AJ. Macrophages and Brucella. Immunol
Ser 1994;60:363–80 .
Shapoury R, Imani Fooladi AA, Rahnama M, Izadi M.
Designing and validation of indirect and competitive ELISA for
diagnosis of Brucellosis in human. J Military Med.
;11(1):17–8.
Zaitseva MB, Golding H, Betts M. Human peripheral blood
CD4C and CD8CT-cells express Th1-like cytokine mRNA and
proteins following in vitro stimulation with heat-activated
Brucella abortus. Infect Immun 1995;63:2720–8 .
Zhan Y, Liu Z, Cheers C. Tumor necrosis factor alpha and
interleukin-12 contribute to resistance to the intracellular
bacterium Brucella abortus by different mechanisms. Infect
Immun 1996;64:2782–6.
Kamal Esalatmanesh, Zahra Soleimani, Abbas Arj, Hossein
Akbari, Mansour Salesi. Diagnostic value of ELISA (IgG and
IgM) test in brucellosis patients in Kashan during 2004. Feyz
;3:54–9.
Agranovich I, Scott DE, Terle D, Lee K, Golding B. Down
regulation of Th2 responses by Brucella abortus, a strong Th1
stimulus, correlates with alterations in the B7.2-CD28 pathway.
Infect Immun 1999;67:4418–26.
Saleh P. Diagnostic value of brucella (IgM and IgG) in patients
with brucellosis in Kashan. Infect Dis 1999;44:59–63. [Article in
Persian]
Alexandros C. Makis, Emmanouil Galanakis, Eleftheria C.
Hatzimichael, Zoe L. Papadopoulou, Antigone. Serum level of
soluble interleukin-2 receptor alpha (SIL-2Rα) as a predictor of
outcome in brucellosis J Infect 2005;51:206–10.
Skendros P. Diminished Percentage of CD4+ T-lymphocytes
expressing interleukine-2receptor alpha in chronic brucellosis. J
Infect 2007;54(2):192–7.
Honda M, Kitamura K, Takeshita T, Sugamura K, Tokunaga T.
Identification of a soluble IL-2 receptor beta-chain from human
lymphoid cell line cells. J Immunol 1990;145:4131–5.
Galanakis E, Makis A, Bourantas KL, Papadopoulou ZL.
Interleukin-3 and interleukin-4 in childhood brucellosis. Infection
;30:33–4.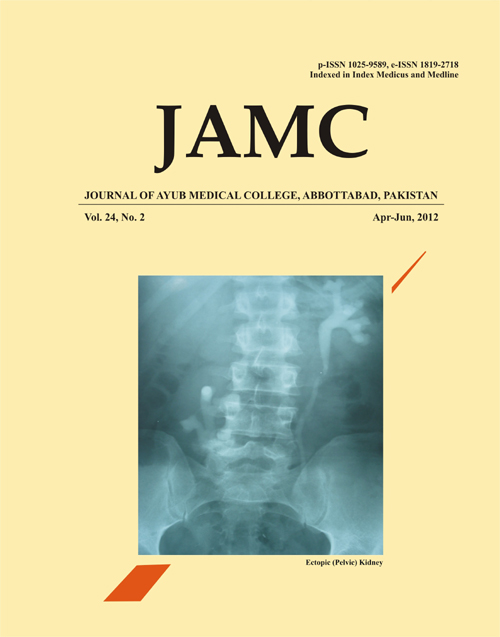 Downloads