IDENTIFIABLE RISK FACTORS IN HEPATITIS B AND C
Abstract
Background: Both hepatitis B and C are common infections affecting masses and are leading causes ofChronic Liver Disease in Pakistan as well as worldwide. In majority of cases both viral diseases spreadby factors that are preventable. The present study is conducted to determine the identifiable risk factorsin patients admitted with Chronic Hepatitis B and C. Methods: An observational study was carried outfor a period of 6 months. All age groups and both sexes were included. The patients were interviewedand the identifiable risk factors were looked for. The standard methods for detection of Hepatitis B andC were used. Results: One-hundred and ten patients were studied from January to July 2009. Sixty-fivepatients had Hepatitis C, 35 had Hepatitis B, and 10 had both Hepatitis B and C. Ninety-three patientshad a history of injections and transfusions etc., and 38 had surgical scars. Tattoos were present in 42patients and nose and/or ear piercing marks were present in 28 patients. The number of risk factorsincreased in co-infection. Conclusion: There is a role of unhygienic health delivery practices, lack ofawareness and resources for standard screening protocol for spread of Hepatitis B and C.Keywords: Hepatitis B, Hepatitis C, risk factors, prevention, identifiable, awareness
References
Abbas Z, Jafri W, Shah SH, Khokhar N, Zuberi SJ. PGS
consensus statement on management of hepatitis B virus
infection-2003. J Pak Med Assoc 2004;54:150–8.
Hamid S, Umar M, Alam A, Siddiqui A, Qureshi H, Butt J. PSG
consensus statement on management of hepatitis C virus
infection-2003. J Pak Med Assoc 2004;54:146–50.
Bari A, Akhtar S, Rahbar MH, Luby SP. Risk factors for hepatitis
C virus infection in male adults in Rawalpindi-Islamabad,
Pakistan. Trop Med Int Health 2001;6:732–8.
Khan F, Shams S, Qureshi ID, Israr M, Khan H, Sarwar MT, et
al. Hepatitis B virus infection among different sex and age groups
in Pakistani Punjab. Virol J 2011;8:225.
Jittiwutikarn J, Thongsawat S, Suriyanon V, Maneekarn N,
Celentano D, Razak MH, et al. Hepatitis C infection among drug
users in northern Thailand. Am J Trop Med Hyg 2006;74:1111–6.
Perez CM, Suarez E, Torres EA, Roman K, Colon V.
Seroprevalence of hepatitis C virus and associated risk
behaviours: a population-based study in San Juan, Puerto Rico.
Int J Epidemiol 2005;34:593–9.
Usman HR, Akhtar S, Rahbar MH, Hamid S, Moattar T, Luby
SP. Injections in health care settings: a risk factor for acute
hepatitis B virus infection in Karachi, Pakistan. Epidemiol Infect
;130:293–300.
Pakistan Medical Research Council. National survey on
prevalence of hepatitis B and C in general population of Pakistan.
Available from: www.pmrc.org.pk/hepatitisbc.html
Hugo R, Rosen MD. Chronic Hepatitis C Infection. N Engl J
Med 2011;364:2429–38.
Frank C, Mohammad MK, Strickland GT, Lavanchy D, Arthur
RR, Magder LS, et al. The role of parenteral antishcistosomal
therapy in the spread of hepatitis C virus in Egypt. Lancet
;355:887–91.
Andre F. Hepatitis B epidemiology in Asia, the Middle East and
Africa. Vaccine 2000;18 (Suppl 1):S20–2.
Khan AA, Rehman K, Haider Z, Shafqat F. Seromarkers of
hepatitis B and C in Pakistan with cirrhosis. J Coll Physicians
Surg Pak 2002;12(2):105–7.
Chohan AR, Umar M, Khaar B. Demographic features of
hepatocellular: a study of 30 cases. J Rawalpindi Med Coll
;5:81–3.
Macedo de Oliviera A, White KL, Leschinsky DP, Beecham BD.
An outbreak of hepatitis C virus infection in outpatients at a
hematology/oncology clinic. Ann Int Med 2005;142(11):898–902.
Zaller N. Nelson KE Aladashvili M. Risk factors for Hepatitis C
viral infection among blood donors in Georgia. Eus Epidermal
;19(6):547–53.
Cecere A, Marotta F, Lucariello A, Tancredi L, Vangieri B,
Gattoni A. High prevalence of hepatitis C virus infection in a
Southern Italian rural region. Clinical aspects and evidence of in
apparent parenteral exposure. Pan Minerva Med. 2003;45:253–9
Ali M, Idrees M, Ali L, Hussain A, Ur Rehman I, Saleem S, et
al. Hepatitis B virus in Pakistan; A systematic review of
prevalence, risk factors, awareness, status and genotypes. Virol J
;8:102.
She SL, Shi LY, Wu YJ, Li ZZ, Zheng CZ, Wu YP, et al. A
seroepidemiologic study of hepatitis B virus infection among
Barbers in Huangshi City, Heubi China. Microbiol Immunol
;32:229–33.
Judd A, Hutchinson S, Wadd S, Hickman M, Taylor A, Jones
S, et al. Prevalence of, and risk factors for, hepatitis C virus
infection among recent initiates to injecting in London and
Glasgow: cross sectional analysis. J Viral Hepatol
;12(6):652–62.
Kwiatkowsin CF. Fortyvin Cursie, Booth RE. The association
between knowledge of Hep C virus status risk behavior in
addiction. 2002;97(10):1289–94.
Dore GJ, Law M, Mac Donald M, Kaldor JM. Epidemiology of
Hepatitis C virus infection in Aus J Clinical Virol
;26(2):171–84.
Gunn RA, Murray PJ, Ackers ML, Hardison WG, Margolis HS.
Screening for chronic hepatitis B and C viral infections in an
urban sexually transmitted disease clinic. Sex Transm Dis
;28(3):166–70.
Syriopoulou V, Nikolopoulou G, Daikos GL, Theodoridou
M, Pavlopoulou I, Nicolaidou P, et al. Mother to child
transmission of hepatitis C virus: rate of infection and risk factors.
Scand J Infect Dis 2005;37:350–3.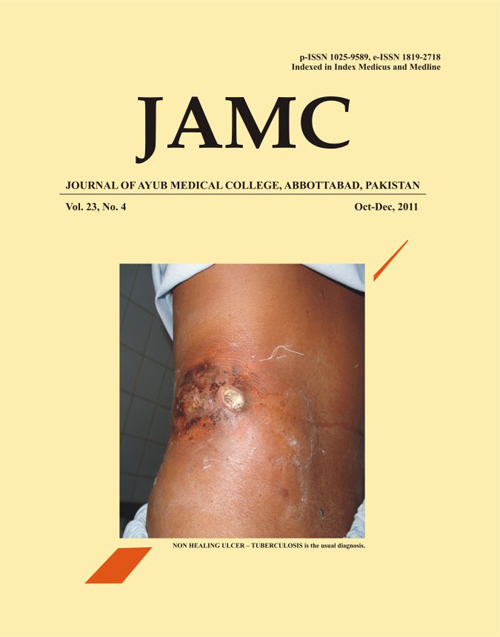 Downloads