IPSILATERAL RENAL AGENESIS WITH MEGAURETER, BLIND END PROXIMAL URETER AND URETEROCELE IN AN ADULT
Abstract
We reporting unilateral renal agenesis with ipsilateral ureterocoele, mega ureter and blind end proximal ureter in same patient first time as case report and has not been so far reported in local or international literature.  Ultrasound, CT scan and intravenous pyelography performed which confirm the case. Patient presented with left lumber and pelvic pain on and off and history of recurrent urinary tract infection.Keywords: Renal agenesis; Megaureter; Ureterocoele
References
Mishra A. Renal agenesis: report of an interesting case. Br J Radiol 2007;80(956):e167–9.
Kass EJ. Megaureter. In: Kelalis PP, King LR, Belman AB, eds. Clinical pediatric urology. 3rd ed. Philadelphia, Pa:Saunders, 1992. p.781–821.
Brock WA, Kaplan WG. Ectopic ureteroceles in children. J Urol 1878;119:800–4.
Cascio S, Paran S, Prori P. Associated urological anomalies in children with unilateral renal agenesis. J Urol 1999;162(3 Pt 2):1081–3.
Mohseni MG, Hosseini SR, Salavati A, Dadgari S. Ureterocele Associated with Renal Agenesia Presented as a Pelvic Mass in an Adult. Iran J Radiol 2013;10(1):45–7.
Halachmi S, Pillar G. Congenital urological anomalies diagnosed in adulthood - management considerations. J Pediatr Urol 2008;4(1):2–7.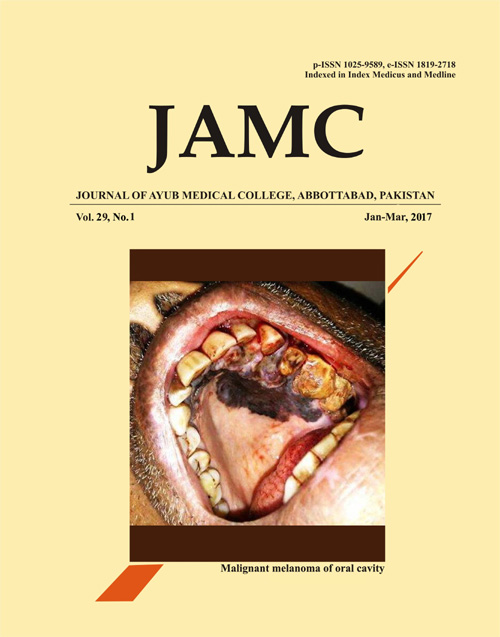 Downloads