CATARACTA NIGRA (BLACK CATARACT): A CHALLENGING TASK MADE EASY WITH SUTURELESS MANUAL EXTRACAPSULAR CATARACT EXTRACTION
Abstract
Background: Cataract surgery is constantly evolving and various procedures having their merits anddemerits are practiced by ophthalmologists all over the world. The objective of this study was toevaluate the safety, efficacy, visual outcome and complications of sutureless manual extracapsularcataract extraction (SMECE) in the management of patients with black cataracts using envelop anteriorcapsulotomy and soft shell technique. Methods: In a prospective observational study conducted atKhyber Institute of Ophthalmic Medical Sciences, Hayatabad Medical Complex, from January 2008 toDecember 2009, a total of 125 consecutive patients with black cataract underwent cataract extractionusing SMECE with an envelop or V-type anterior capsulotomy and soft shell technique. Theiroperative, postoperative complications, visual outcome and efficacy were analysed. Results: Of 125eyes with black cataracts SMECE was performed through a 12 O'clock sclerocorneal tunnel. The mainIntraoperative complication was hyphaema in 10 (8%) patients. Postoperatively 9 (7.2%) patients hadhyphaema. Fifteen (12%) eyes had some amount of striate keratitis superiorly. Twenty (16%) ofpatients had mild iritis. On 6th week follow-up 100 (80%) patients achieved uncorrected visual acuity of6/6 to 6/18. Conclusion: SMECE with envelop or V-type anterior capsulotomy and soft shell techniqueis a safe and effective technique of cataract extraction in Cataracta Nigra (black cataract).Keywords: Cataracta Nigra, sutureless/extracapsular cataract extraction, SMECE, visual outcome
References
Jadoon MZ, Dineen B, Bourne RA, Shah SP, Khan MA,
Johnson GJ, et al. Prevalence of blindness and visual
impairment in Pakistan: the Pakistan national blindness and
visual impairment survey. Inverst Ophthalmol Vis Sci
;47(11):4749–55.
Dineen B, Bourne RR, Jadoon Z, Shah SP, Khan MA, Foster
A, et al. Cause of blindness and visual impairment in
Pakistan. Br J Ophthalmol 2007;91(8):1005–10.
Venkatesh R, Das M, Prashanth S, Muralikrishnan R, Manual
Small incision cataract surgery in white cataracts. Indian J
ophthalmol 2005;53(3);173–6.
Dada VK, Sindu N. Management of cataract. A revolution
change that occurred during last TWO decades. J Indian Med
Assoc 1999;97(8):313–7.
Ogino K, Hayakawa K. Effect of phacoemulcification using
the divide and conquer technique, on corneal endothelium. J
Jpn Soc Ophthalmic Surg 1991;4:665–8.
Gonglore B, Smith R. Extracapsular cataract extraction to
phacoemulsification: why and how? Eye (Lond) 1998;12(Pt
:976–82.
Singh R, Janaswamy G. Phacoemulsification of brunescent
and black cataracts. J Cataract Refract Surg
;27(11):1762–9.
Zaman M, Shah AA, Hussain M, Babar TF, Marwat MTK,
Dawar S. Outcome of sutureless manual extracapsular
cataract extraction. J Ayub Med Coll Abbottabad
;21(1):39–42.
Venkastesh R, Tan CSH, Singh GP, Veena K, Krishnan KT,
Ravindran RD. Safety and efficacy of Manual Small Incision
Cataract Surgery for brunescent and black cataract. Eye
(Lond) 2009;23(5):1155–7.
Guzek JP, Ching A. Small Incision Manual Extracapsular
Cataract Surgery in Ghana, West Africa. J Cataract Refract
Surg 2003;29(1):57–64.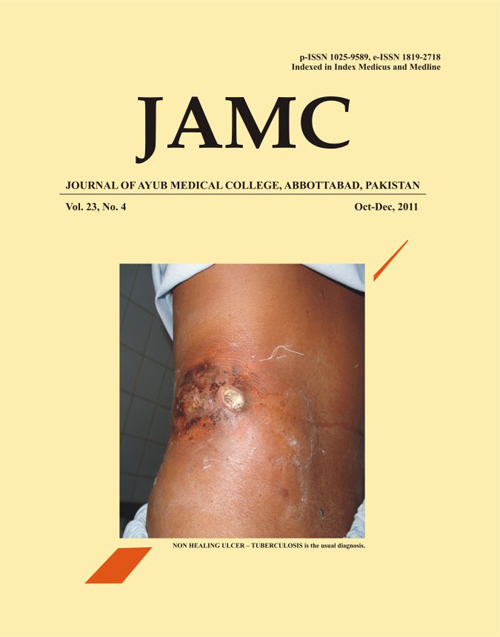 Downloads