PRE-ANAESTHETIC ASSESSMENT OF INTRACRANIAL PRESSURE USING OPTIC NERVE SHEATH DIAMETER IN PATIENTS SCHEDULED FOR ELECTIVE TUMOUR CRANIOTOMY
Abstract
Background: The objective of study was to determine the pre-anaesthetic status of intracranial pressure (ICP), using ultrasonographic measurement of optic nerve sheath diameter (ONSD) in-patient scheduled for elective tumour craniotomy. The secondary objective was to compare the diagnostic accuracy of ONSD guided rise in ICP with clinical and radiographic parameters. This is prospective observational study, conducted at single neurosurgical theatre of The Aga Khan University over a period of one year. Methods: After getting ethical approval and informed consent patient fulfilling inclusion criteria and planned for elective tumour craniotomy were enrolled in study. The clinical and radiographic signs predicting the status of ICP were recorded. The ultrasonographic measurement of ONSD was done using liner array probe. Value more than 5 mm was considered as abnormal. Results: Total 26 cases were enrolled. Seventy percent patients showed rise in ICP based on clinical parameters, while 65% diagnosed to have raised ICP on the basis of radiographic findings. The ultrasonographic measurement of ONSD predicted this rise in 61% of cases. The diagnostic accuracy of ONSD in detecting raised ICP in comparison to clinical and radiographic evidence was 87.5% respectively. Conclusion: The ultrasonographic-guided ONSD was used successfully for predicting the status of ICP in pre-induction phase of anaesthesia. It also showed good correlation in diagnosing rise in ICP as compared to clinical and radiographic parameters, which indicates that test can be used reliably in preoperative period for patients planned for tumour craniotomy.Keywords:  Craniotomy; intracranial pressure; optic nerve
References
Vahedi K, Hofmeijer J, Juettler E, Vicaut E, George B, Algra A, et al. Early decompressive surgery in malignant infarction of the middle cerebral artery: a pooled analysis of three randomised controlled trials. Lancet Neurol 2007;6(3):215–22.
Dunn LT. Raised intracranial pressure. J Neurol Neurosurg Psychiatry 2002;73(Suppl 1):i23–7.
Hiler M, Czosnyka M, Hutchinson P, Balestreri M, Smielewski P, Matta B, et al. Predictive value of initial computerized tomography scan, intracranial pressure, and state of autoregulation in patients with traumatic brain injury. J Neurosurg 2006;104(5):731–7.
Moretti R, Pizzi B. Ultrasonography of the optic nerve in neurocritically ill patients. Acta Anaesthesiol Scand 2011;55(6):644–52.
Roque PJ, Wu TS, Barth L, Drachman D, Khor KN, Lovecchio F, et al. Optic nerve ultrasound for the detection of elevated intracranial pressure in the hypertensive patient. Am J Emerg Med 2012;30(8):1357–63.
Tintinalli JE, Stapczynski JS, Ma OJ, Cline DM, Cydulka RK, Meckler GD. Tintinalli's Emergency Medicine: A Comprehensive Study Guide, 7th ed. New York: McGraw Hill; 2011.
Weidner N, Bomberg H, Antes S, Meiser A, Volk T, Groesdonk HV. Real-time evaluation of optic nerve sheath diameter (ONSD) in awake neurosurgical patients. Intensive Care Med Exp 2015;3(S1):A608.
Amini A, Eghtesadi R, Feizi AM, Mansouri B, Kariman H, Dolatabadi AA et al. Sonographic Optic Nerve Sheath Diameter as a Screening Tool for Detection of Elevated Intracranial Pressure. Emerg (Tehran) 2013;1(1):15–9. (RE)
Dubost C, Le Gouez A, Jouffroy V, Roger-Christoph S, Benhamou D, Mercier FJ, et al. Optic nerve sheath diameter used as ultrasonographic assessment of the incidence of raised intracranial pressure in preeclampsia: a pilot study. Anesthesiology 2012;116(5):1066–71.
Verdonck P, Kalmar AF, Suy K, Geeraerts T, Vercauteren M, Mottrie A, et al. Optic nerve sheath diameter remain constant during robot assisted laparoscopic radical proastatectomy. PLoS One 2014;9(11):e111916.
Tayal VS, Neulander M, Norton HJ, Foster T, Saunders T, Blaivas M. Emergency department sonographic measurement of optic nerve sheath diameter to detect findings of increased intracranial pressure in adult head injury patient. Ann Emerg Med 2007;49(4):508–14.
Golshani K, Ebrahim ZM, Farajzegan Z, Khorvash F. Diagnostic Accuracy of OpticNerve Ultrasonography and Ophthalmoscopy in Prediction of Elevated Intracranial Pressure. Emerg (Tehran) 2015;3(2):54–8.
Dubourg J, Javouhey E, Geeraerts T, Messerer M, Kassai B. Ultrasonography of optic nerve sheath diameter for detection of raised intracranial pressure: a systematic review and meta-analysis. Intensive Care Med 2011;37(7):1059–68.
Chelly J, Deye N, Guichard JP, Vodovar D, Vong L, Jochmans S, et al. The optic nerve sheath diameter as useful tool for early prediction of outcome after cardiac arrest. A prospective pilot study. Resuscitation 2016;103:7–13.
Dubost C, Le Gouez A, Zetlaoui PJ, Benhamou D, Mercier FJ, Geeraerts T. Increase in optic nerve sheath diameter induced by epidural blood patch: a preliminary report. Br J Anaesth 2011;107(4):627–30.
Sippel S, Muruganandan K, Levine A, Shah S. Review article: Use of ultrasound in the developing world. Int J Emerg Med 2011;4:72.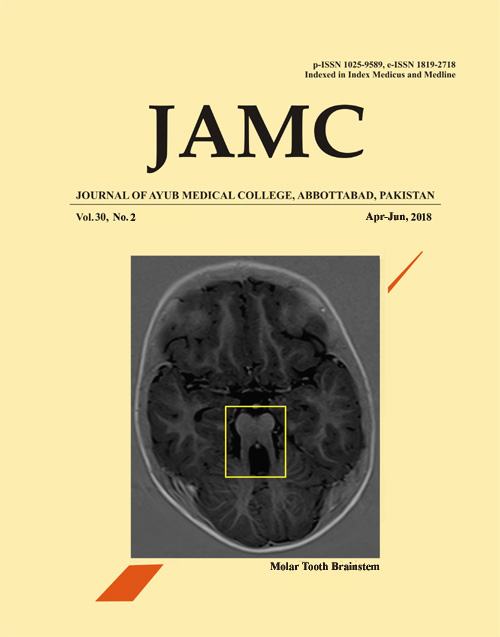 Downloads