KNOWLEDGE, ATTITUDE AND PRACTICE FOR BREAST CANCER RISK FACTORS AND SCREENING MODALITIES IN STAFF NURSES OF AYUB TEACHING HOSPITAL ABBOTTABAD
Abstract
Background: Breast cancer is the commonest cancer modality in female worldwide. Avoiding therisk factors can reduce its incidence and adhering to screening and early detection can reduce itsmortality. A sufficient knowledge regarding the risk factors and screening modalities is thereforeessential. We assessed the knowledge level about these parameters in our staff nurses. Methods: Aself-administered questionnaire survey was performed. Knowledge regarding the risk factors andscreening modalities were categorised into good, fair, poor and very poor categories. Results:Knowledge regarding most of the factors was found to be fair. A few things were termed as goodknowledge like role of breast-feeding in protecting against breast cancer. Practice regarding thescreening modalities was not satisfactory. Only a few nurses had good knowledge of the risk factorsand screening modalities. Practice of the Screening modalities was also poor. Conclusion: There is aneed to improve the nursing curriculum, training at the workplace and motivate them for screeningpractices. They should be encouraged to talk to their patients and their female attendants aboutprevention and early detection of breast cancer.Keywords: Breast cancer, BSE, knowledge
References
WHO: The World Health Report 1998. Life in the 21st century: A
vision for all. Geneva, World Health Organization; 1998. p.88–
Available at: www.who.int/whr/1998/en/whr98_en.pdf
Sasco AJ: Epidemiology of breast cancer: an environmental
disease? Apmis 2001;109:321–32.
Bhurgri Y, Kayani N, Faridi N, Pervez S, Usman A, Bhurgri H,
et al. Pathoepidemiology of breast cancer in Karachi '1995–
'. Asian Pac J Cancer Prev 2007;8:215–20.
Sohail S, Alam SN. Breast cancer in Pakistan —awareness and
early detection. J Coll Physicians Surg Pak 2007;17:711–2.
Sadler GR, Dhanjal SK, Shah NB, Shah RB, Ko C, Anghel M, et
al. Asian Indian women: knowledge, attitudes and behaviors
toward breast cancer early detection. Public Health Nurs
;18:357–63.
Hussain MM, Ansari AK. Late presentation of carcinoma breast
in Pakistani women. Pak Armed Forces Med J 1996;46(2):11–5.
Ali AA, Azim KM, Butt HA, Hassan J, Malik A, Qadir A, et al.
Carcinoma Breast: A dilemma for our society. Ann King Edward
Med Coll 2003;9(2):87–9.
Anderson BO, Braun S, Lim S, Smith RA, Taplin S, Thomas
DB. Early detection of breast cancer in countries with limited
resources. Breast J 2003;9(Suppl 2):S51–9.
Ahmed F, Mahmud S, Hatcher J, Khan SM. Breast cancer risk
factor knowledge among nurses in teaching hospitals of Karachi,
Pakistan: a cross-sectional study. BMC Nurs 2006;5:6.
Kumar S, Imam AM, Manzoor NF, Masood N. Knowledge,
attitude and preventive practices for breast cancer among Health
Care Professionals at Aga Khan Hospital Karachi. J Pak Med
Assoc 2009;59(7):474–8.
Parvez T, Anwar M. Knowledge, attitude and preventive
practices for breast Cancer. J Coll Physicians Surg Pak
;11:363–6.
Jaraden NK. Breast Cancer Risk Factors and breast self
examination practice among Jordanian womean. Behrain Med
Bull 2010;32(1). Available at: www.bahrainmedicalbulletin.com/
march_2010/Breast_cancer.pdf
Chong PN, Krishnan M, Hong CY, Swah TS. Knowledge and
practice of breast cancer screening amongst public health nurses
in Singapore. Singapore Med J 2002;43:509–16.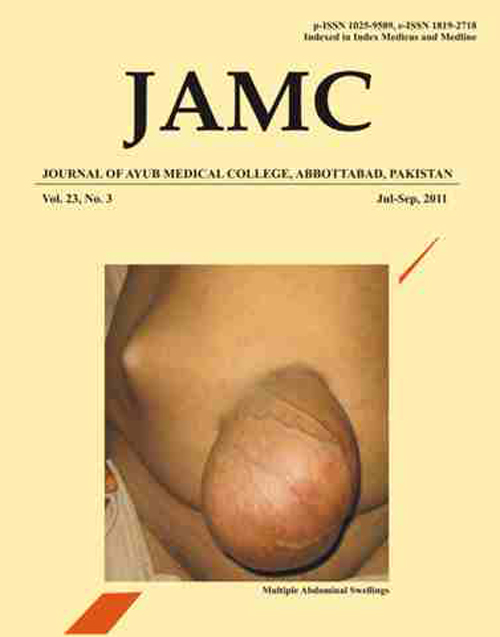 Downloads