RENAL CELL CARCINOMA IN CHILDREN: A RARE ENTITY
Abstract
We present a 15-years old young child primarily presented to general surgeon for abdominal massand gross haematuria. His detailed imaging studies and other relevant investigations revealed thatit is a case of Paediatric Renal Cell carcinoma (RCC), which was clinically not associated withany of the known malignancies or syndromes. On detailed histo-pathological examination this wasreported as a special type of Pediatric RCC not fitting into clear cell, papillary, chromophobic,oncocytoma or collecting duct RCC.Keywords: RCC, VHL, IHC
References
Bretheau D, Koutani A, Lechevallier E, Coulange C. A French
national epidemiological survey on renal cell carcinoma.
Oncology Committee of the Asociation Francaise d'Urologie
Cancer 1998;82:538–44.
Justin E. Sauville, David J. Hernandez, Pedram Argani, John P.
Gearhart. Pediatric Renal Cell Carcinoma. Journal of Pediatric
Urology 2009;5:308–14.
Bernstein L, Linet M, Smith MA, et al. Renal tumors. In: Ries
LAG, Smith MA, Gurney JG, eds. Cancer Incidence and
Survival Among Children and Adolescents: United States SEER
Program 1975–1995, SEER Program. Bethesde, MD: National
Cancer Institute 1999;79–90.
Pavlovich CP, Schmidt LS. Searching for the hereditary causes
of renal-cell carcinoma. Nat Rev Cancer 2004;4(5):381–93.
Linehan WM, Walther MM, Zbar B. The genetic basis of cancer
of the kidney. J Urol 2003;170:2163–72.
Valladares Ayerbes M, Aparicio Gallego G, Díaz Prado S,
Jiménez Fonseca P, García Campelo R, Antón Aparicio LM.
Origin of renal cell carcinomas. Clin Transl Oncol
;10(11):697–712.
Banumathy G, Cairns P. Signaling Pathways in renal cell
carcinoma. Cancer Biol Ther 2010;10(7):658–64.
Zbar B, Kalusner R, Linehan WM. Studying cancer families to
indentify kidney cancer genes. Annu Rev Med 2003;54:217–33.
Indolfi P, Terenziani M, Casale F, Carli M, Bisogno G, Schiavetti
A, et al. Renal cell carcinoma in children: a clinicopathologic
study. J Clin Oncol 2003;21:530–5.
Taccoen X, Valeri A, Descotes JL, Morin V, Stindel E,
Doucet L, et al. Renal Cell Carcinoma in Adults 40 Years Old
or Less: Young Age is an Independent Prognostic factor for
Cancer Specific Survival. Eur Urol 2007;51:980–7.
Karakiewicz PL, Jeldres C, Suardi N, et al. Age at diagnosis is a
determinant factor of renal cell carcinoma-specific survival in
patients treated with nephrectomy. Can Urol Assoc J
;2:610–7.
Verhoest G, Veillard D, Guillé F, De La Taille A, Salomon
L, Abbou CC, et al. Relationship between age at diagnosis and
clinicopathological features of renal cell carcinoma. Eur Urol
;51:1298–304.
Kenneth Pace. Determining the best treatment for renal cell
carcinoma in young patients. Can Urol Asso J 2008;2(6):618.
Suh JH, Oak T, Ro JY, Truong LD, Ayala AG, Shen SS.
Clinicopathological features of renal cell carcinoma in young
adults: A comparasion study with renal cell carcinoma in older
patients. Int J Clin Exp Pathol 2009;2(5):489–93.
Parham DM, Roloson GJ, Feely M, Green DM, Bridge JA,
Beckwith JB. Primary malignant neuroepithelial tumors of
kidney: a clinicopathologic analysis of 146 adult and pediatric
cases from National Wilms tumor study groups pathol centre.
Am J Surg Pathol 2002;25(2):133–46.
Jimenez RE, Folpe AL, Lapham RL, Ro JY, O'Shea PA,
Weiss SW, et al. Primary Ewings Sarcoma/Primitive
neuroectodermal tumors of the kidney: a clinicopathologic and
immunohistochemical analysis of 11 cases. Am J Surg Pathol
;26(3):320–7.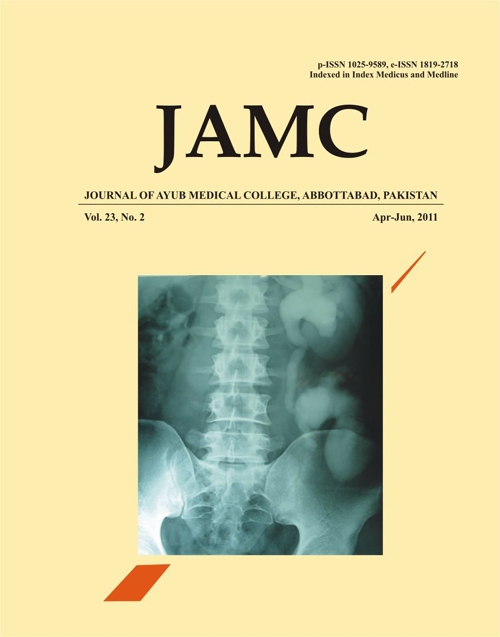 Downloads