CHOLECYSTECTOMY FOR GALL STONES IN 26 MONTHS OLD CHILD
Abstract
Cholelithiasis is a major cause of morbidity worldwide. The incidence of gall stone in children in Pakistan has not been sufficiently studied and is increasingly being detected: the reason may be a true rise in the incidence or an improvement in diagnosis due to liberal use of diagnostic facilities and thus the increased opportunity to detect disease. A healthy 2 years and 2 months old male child presented to outpatient with history of recurrent attacks of pain abdomen and anorexia. Ultrasonography showed a 0.6 mm stone, inflammation and pericholecystic fluid. Open cholecystectomy was performed under general anaesthesia. A distended gall bladder with multiple very small calculi was removed. Post-operative stay was uneventful and patient was allowed oral feeds after 24 hours.Keywords: Acute Cholecytitis; Paediatric Cholelithiasis; Cholecystectomy
References
Channa NA, Khand FD, Khand TU, Leghari MH, Memon AN. Analysis of human gallstones by Fourier Transform Infrared FTIR. Pak J Med Sci 2007;23(4):546–50.
Behest M, Sadeghpour F. Acute cholecystitis in children, report of three cases. Shiraz-E Med J 2007;8(1):38–44.
Indar AA, Beckingham IJ. Acute cholecystitis. BMJ 2002;325(7365):639–43.
Njeze GE. Gallstones. Niger J Surg 2013;19(2):49–55.
Schwarz SM. Pediatric Cholecystitis. Medscape 2016.
Gowda DJ, Agarwal P, Bagdi R, Subramanian B, Kumar M, Ramasundaram M, et al. Laparoscopic cholecystectomy for cholelithiasis in children. J Indian Assoc Pediatr Surg 2009;14(4):204–6.
Channa NA, Khand FD, Bhanger MI, Leghari MH. Surgical incidence of cholelitiasis in Hyderabad and adjoining areas Pakistan. Pak J Med Sci 2009;20(1):13–7.
Saqib A, Shaikh SS, Sodhar JM. Gall stones; frequencies of the patients attending surgical OPD at Isra Hospital Hyderabad. Professional Med J 2014;21(2):386–90.
Shaffer EA. Gallstone disease: Epidemiology of gallbladder stone disease. Best Pract Res Clin Gastroenterol 2006;20(6):981–96.
Bonfrate.L, Wang DQ, Garruti G, Portincasa P. Obesity and the risk and prognosis of gallstone disease and pancreatitis. Best Pract Res Clin Gastroenterol 2014;28(4):623–35.
Malik AM, Khan A, Sheikh U, Sheikh S, Laghari AA, Talpur KA. Changing spectrum of Gallstone disease: An experience of 23 cases less than 10 years of age. J Ayub Med Coll Abbottabad 2008;20(4):34–6.
Chhabra SK, Ahmed Z, Massey A, Agarwal S, Vij V, Agarwal B, et al. Laparoscopic cholecystectomy in a 2 year old male child with choleilithiasis and recurrent right hypochondrial pain: Case report and review of literature. Int J Surg Case Rep 2016;26:142–5.
Rosser JC Jr, Boeckman CR, Andrews D. Laparoscopic cholecystectomy in an infant. Surg Laparosc Endosc 1992;2(2):143–7.
Pintus C, Coppola T, Talamo M, Perrelli L. Laparoscopic cholecystectomy in a 23-month-old infant. Surg. Laparosc Endosc 1995;5(2):148–50.
Gertner M, Farmer DL. Laparoscopic cholecystecomy in a 16-day-old infant with chronic cholelithiasis. J Pediatr Surg 2004;39(1):E17–9.
Clements RH, Holcomb GW 3rd. Laparoscopic cholecystectomy. Curr Opin Pediatr 1998;10(3):310–4.
Poddar U. Gallstone disease in children. Indian Pediatr 2010;47(11):945–53.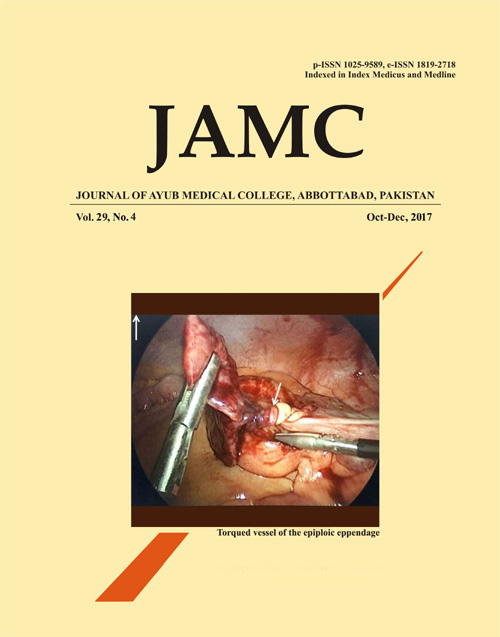 Downloads