EFFECT OF METHIMAZOLE-INDUCED HYPOTHYROIDISM ON HISTOLOGICAL CHARACTERISTICS OF PAROTID GLAND OF ALBINO RAT
Abstract
Background: The current study was carried out to investigate the effect of hypothyroidism on thehistological structure of parotid salivary gland of the rat. Methods: Twenty male albino rats, weighingbetween 130–150 grams, were used which were divided into two groups; control group (A) and anexperimental group (B), each containing 10 animals. Group B was rendered hypothyroid by givingmethimazole (MMI) as 0.02% solution in drinking water daily for 3 weeks. On day 22nd parotid andthyroid glands were removed, weighed and processed for light microscopy. Salivary gland was fixed inBouin's solution, H&E and Toluidine blue stains were used for histological examination. Serum T3, T4and TSH levels were determined by enzyme immunoassay. Results: In group A, serum concentrationof T3, T4 and TSH was 12.58±3.05 ηg/ml, 4.72±1.20 µg/dl, and 0.25±0.24 µIU/ml respectively, whereas in group B it was 2.14±1.83 ηg/ml, 1.04±0.44 µg/dl and 1.44±0.20 µIU/ml respectively. Whendifferences between T3, T4 and TSH of the groups were compared, the p-value was <0.000, <0.000, and<0.000 respectively. Mean thyroid weight significantly increased in group B (44.1 0±1.66 mg) whencompared to that in group A (33.70±1.56 mg). These findings established the occurrence ofhypothyroid state in the experimental group. There was a statistically significant reduction in the parotidgland weight in the animals of the experimental group (38.30±1.15 mg) when compared to the controlgroup (39.60±0.84 mg), (p<0.01). With light microscopy, group A showed a normal structure ofparotid salivary gland, whereas multiple histological changes were observed in parotrid gland of theexperimental group. Number of mast cells in parotid gland was also significantly higher (p<0.017) ingroup B (3.70±1.11/mm2) than in group A (2.25±1.34/mm2). Conclusion: The level of T3, T4 decreasedand that of TSH increased in the experimental group when compared with control group; there werealso changes in the histological structure of the parotid salivary gland.Keywords: Methimazole, parotid gland, hypothyroidism, histology, rat
References
Milosevic M, Korac A, Davidovic V. Methimazole-induced
hypothyroidism in rats: Effects on body weight and histological
characteristics of thyroid gland. Jugoslov Med Biochem
;23(2):143–7.
Porth CM, Gaspard K, Guven S, Kuenzi JA, Matfin. Alterations
in pituitary, thyroid, parathyroid and adrenal function. In: Stead
L, Kogut H, Cann M, Rainey S, Schiff D, Kors E, editors.
Essentials of pathophysiology concept of altered health status. 6th
ed. USA: Lippincott Williams and Wilkins; 2004. p. 538–59.
Oncu M, Kanter M, Gokcimen A, Kavakli D, Oncu M, Ural M et
al. Effect of thyroidectomy on the histology of rat sublingual
gland. APMIS 2004;112:119–22.
J Ayub Med Coll Abbottabad 2010;22(3)
http://www.ayubmed.edu.pk/JAMC/PAST/22-3/Hayat.pdf 27
Green Span FS, Dong BJ. Thyroid and anti-thyroid drugs. In:
Katzung BG, editor. Basic and clinical pharmacology. 9thed.
USA: Mc Graw Hill; 2004. p. 625–40.
Kimura T, Furudate S. Pituitary GH and prolactin deficiency and
testis enlargement in hypothyroid rats caused by goitrogen
methimazole. Exp Anim 1996;45(4):369–75.
Chiao YC, Lee HY, Wang SW, Hwang JJ, Chien CH, Huang
SW et al. Regulation of thyroid hormones on the production of
testosterone in rats. J Cell Biochem 1999;73(4):554–62.
Antony FF, Aruldhas MM, Udhayakumar RC, Maran RR,
Govindarajulu P. Inhibition of leydig cell activity in vivo and in
vitro in hypothyroid rats. J Endocrinol 1995;144(2):293–300.
Duntas LH. Thyroid disease and lipids. Thyroid
;12(4):287–93.
Caraccio N, Ferrannini E, Monzani F. Lipoprotein profile in
subclinical hypothyroidism: Response to levothyroxine
replacement, a randomized placebo-controlled study. J Clin
Endocrinol Metab 2002;87(4):1533–8.
Pucci E, Chiovato L, Pinchera A. Thyroid and lipid metabolism.
Int Obes Relat Metab Disord 2000;24(2):109–12.
Fulop M. Pouting Sublinguals: Enlarged Salivary Glands in
Myxoedema. Lancet 1989;2(8662):550–1.
Ogilvie AL. Histological findings in the salivary glands of the rat
following sodium fluoride administration. J D Res
;30(5):712–27.
Ashour MA. Long-term effect of melatonin on submandibular
salivary glands in old rats. Eastern Mediterranean Health J
;4(2):324–31.
Ewens AD, Mihich E, Ehrke MJ. Fluorouracil plus leucovorin
induces submandibular salivary gland enlargement in rats.
Toxicologic Pathology 2005;33(4):507–15.
Jhee HT, Han SS, Avery JK. A study of salivary glands of rats
injected with actinomycin D. American J Anatomy
;116(3):631–51.
Bixler D, Webster RC, Muhler JC. The effect of testosterone,
thyroxine, and cortisone on the salivary glands of the
hypophysectomized rat. J D Res 1956;36(4):566–70.
Jezek D, Banek L, Panijan RP, Pezerovic D. Quantitative study
on the rat parotid gland after orchiectomy. Veterinarski Arhiv
;69(1):49–59.
Leal SC, Toledo OA, Bezerra ACB. Morphological alterations of
the parotid gland of rats maintained on liquid diet. Braz Dent J
;14(3):172–6.
Tanaka K and Imura H. Iodothyronine 5'-deiodinase is present in
mouse sublingual gland. Endocrinology 1993;132(3):1195–8.
Hiramatsu M, Kashimata M, Kumegawa M, Minami N.
Suppression by thyroid hormones of glucosamine-6-phosphate
synthetase activity in rat sublingual glands. Arch Oral Biol
;29(10):849–51.
Ostuni MA, Houssay AB, Tumilasci OR. Modulation by thyroid
hormones of rat parotid amylase secretion stimulated by 5-
hydroxytryptamine. Eur J Oral Sci 2003;111:492–6.
Gomes GMP, Albuquerque JPG, Ferra MA. Serotonin and
gastrin cells in rat gastrointestinal tract after
thyroparathyroidectomy and induced hyperthyroidism. Dig Dis
Sci 2000;45(4):730–5.
Coll J, Anglada J, Tomas S, Reth P, Goday A, Millan M et al.
High prevalence of subclinical sjogren's syndrome features in
patients with autoimmune thyroid disease . J Rheumatol
;24(9):1719–24.
Hansen BU, Ericsson UB, Henricsson V, Larsson A, Manthorpe
R, Warfvinge G. Autoimmune thyroiditis and primary sjogren's
syndrome: clinical and laboratory evidence of the coexistence of
the two diseases. Clin Exp Rheumatol 1991;9(2):137–41.
Olver IN. Xerostomia: a common adverse effect of drugs and
radiation. Aust Prescr 2006;29:97–8.
Haldi J, Wynn W, Law ML. Relationship between thyroid
function and resistance to dental caries. J Dent Res
;41(2):398–404.
Ozen A, Ergun L, Ergun E, Simsek N. Morphological studies on
Ovarian Mast Cells in the Cow. Turk J Vet Anim Sci
;31(2):131–6.
Bhargava HN, Ramarao P, Gulati A. Effect of methimazoleinduced hypothyroidism on multiple opioid receptors in rat brain
regions. Pharmacology 1988;37(6):356–64.
Isman CA, Yegen BC, Alican I. Methimazole-induced
hypothyroidism in rats ameliorates oxidative injury in
experimental colitis. J Endocr 2003;177:471–6.
Kala N, Ravisankar B, Govindarajulu P, Aruldhas MM. Impact
of foetal-onset hypothyroidism on the epididymis of mature rats.
Int J Androl 2002;25(3):139–48.
Oren R, Hilzenrat N, Maaravi Y, Yaari A, Sikuler E.
Hemodynamic effects of hypothyroidism induced by
methimazole in normal and portal hypertensive rats. Digestive
diseases and sciences 1995;40(9):1941–5.
Oren R, Dotan I, Brill S, Jones BE, BenHaim M, Sikuler E,
Halpern Z. Altered thyroid status modulates portal pressure in
normal rats. Liver 1999;19(5):423–6.
Karaca T, Yoruk M. A Morphological and Histometrical study
on Distribution and Heterogeneity of Mast Cells of Chicken's
and Quail's Digestive Tract. YYU Vet Fak Derg 2004;15(1-
:115–21.
Saglam B, Cikler E, Zeybek A, Cetinel S, Ercan F, Sener G.
Protective effects of 2-Mercaptoethane Sulfonate (MESNA) on
Protamine Sulfate induced bladder damage. Marmara Medical J
;18(1):6–12.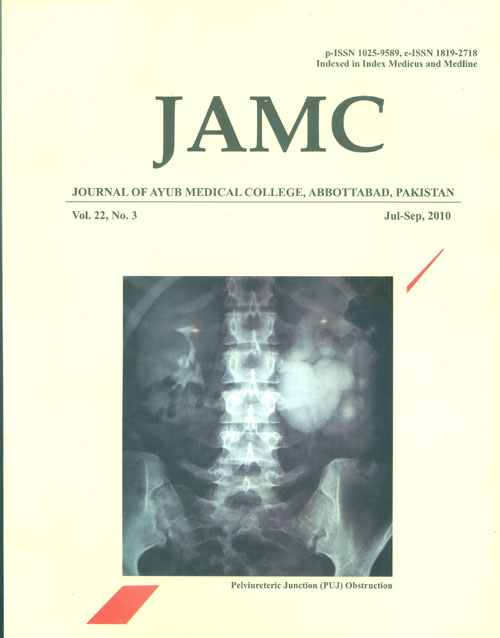 Downloads