ANATOMICAL AND FUNCTIONAL OUTCOME FOLLOWING PRIMARY RETINAL RE-ATTACHMENT SURGERY IN PHAKIC AND PSEUDOPHAKIC RHEGMATOGENESIS RETINAL DETACHMENT
Abstract
Background: Rhegmatogenous Retinal detachment (RRD) is relatively unusual in general population;annual incidence is 1:10,000. Objective of this study was to compare the anatomical and functionaloutcome of primary retinal re-attachment surgery in phakic and pseudophakic eyes. Methods: A caseseries comparative study was carried out at Al-Ibrahim Eye Hospital, Karachi from July 2008 to June2009. A total of 71 eyes of 69 patients either phakic (group-I) or pseudophakic (group-II) rhegmatogenousretinal detachment (RRD) with proliferative vitreoretinopathy (PVR) up to grade C-3 were included in thestudy. Eyes with RRD with PVR C-4 and above, corneal opacity and previous posterior segment surgerywere excluded. Pars plana vitrectomy (PPV) or scleral buckling procedure (SBP) was performed as aprimary re-attachment surgery. Patients were followed for at least 6 months. Anatomical (retinalreattachment) and functional outcome (best corrected visual acuity) was noted at each follow up. Results:Anatomical outcome (retinal reattachment) was similar in group-I (93.02%) and group-II (92.86%) eyes(p=0.88). Best corrected visual acuity (functional outcome) of 6/6‒6/18 was achieved in 46.5% in Group-Iand 10.7% in Group-II. Raised intraocular pressure (IOP) was observed as most common complication.Conclusion: Primary retinal re-attachment surgery either in phakic (group-I) or pseudophakic (group-II)eyes have similar anatomical outcome but functional outcome depends upon the status of macula at thetime of surgery and level of proliferative vitreoretinopathy (PVR).Keywords: Pars plana vitrectomy, Scleral buckling procedure, proliferative vitreoretinopathy
References
Haimann MH, Burton TC, Brown CK. Epidemiology of retinal
detachment. Arch Ophthalmol 1982;100:289‒92.
Javitt JC, Vitale S, Canner JK, Krakauer H, Mc Bean AM,
Sommer A. National outcomes of cataract extraction. I. Retinal
detachment after inpatient surgery. Ophthalmology
;98:895‒902.
Kratz RP, Mazzocco TR, Davidson B, Colvard DM. A
comparative analysis of anterior chamber, iris-supported,
capsule-fixated, and posterior chamber intraocular lenses
following cataract extraction by phacoemulsification.
Ophthalmology 1981;88:56‒8.
Halberstadt M, Brandenburg L, Sans N, Koerner-Stiefbold U,
Koerner F, Garweg JG. Analysis of risk factors for the outcome
of primary retinal reattachment surgery in phakic and
pseudophakic eyes. Klin Monbl Augenheilkd 2003;220:116‒21.
Bradford JD, Wilkinson CP, Fransen SR. Pseudophakic retinal
detachments. The relationships between retinal tears and the time
following cataract surgery at which they occur. Retina
;9:181‒6.
Lois N, Wong D. Pseudophakic retinal detachment. Surv
Ophthalmol 2003;48:467‒87.
Isernhagen RD, Wilkinson CP. Visual acuity after the repair of
pseudophakic retinal detachments involving the macula. Retina
;9:15‒21.
The classification of retinal detachment with proliferative
vitreoretinopathy. Ophthalmology 1983;90:121‒5.
Campo RV, Sipperley JO, Sneed SR, Park DW, Dugel PU,
Jacobsen J, et al. Pars plana vitrectomy without scleral buckle for
pseudophakic retinal detachments. Ophthalmology
;106:1811‒5.
Speicher MA, Fu AD, Martin JP, Fricken MA. Primary
vitrectomy alone for repair of retinal detachments following
cataract surgery. Retina 2000;20:459‒64.
Brazitikos PD, Androudi S, Christen WG, Stangos NT. Primary
pars plana vitrectomy versus scleral buckle surgery for the
treatment of pseudophakic retinal detachment: a randomized
clinical trial. Retina 2005;25:957‒64.
Heimann H, Bartz-Schmidt KU, Bornfeld N, Weiss C, Hilgers
RD, Foerster MH. Scleral Buckling versus Primary Vitrectomy
in Rhegmatogenous Retinal Detachment Study Group. Scleral
buckling versus primary vitrectomy in rhegmatogenous retinal
detachment: a prospective randomized multicenter clinical study.
Ophthalmology 2007;114:2142‒54.
Al-Khairi AM, Al-Kahtani E, Kangave D, Abu El-Asrar AM.
Prognostic factors associated with outcomes after giant retinal
tear management using perfluorocarbon liquids. Eur J
Ophthalmol 2008;18:270‒7.
Pastor JC, Fernández I, Rodríguez de la Rúa E, Coco R,
Sanabria-Ruiz Colmenares MR, Sánchez-Chicharro D, et al.
Surgical outcomes for primary rhegmatogenous retinal
detachments in phakic and pseudophakic patients: the Retina 1
Project‒report 2. Br J Ophthalmol 2008;92:378‒82.
Rosman M, Wong TY, Ong SG, Ang CL. Retinal detachment in
Chinese, Malay and Indian residents in Singapore: a comparative
study on risk factors, clinical presentation and surgical outcomes.
Int Ophthalmol 2001;24:101‒6.
Halberstadt M, Chatterjee-Sanz N, Brandenberg L, KoernerStiefbold U, Koerner F, Garweg JG. Primary retinal reattachment
surgery: anatomical and functional outcome in phakic and
pseudophakic eyes. Eye (Lond) 2005;19:891‒8.
Acar N, Kapran Z, Altan T, Unver YB, Yurtsever S,
Kucuksumer Y. Primary 25-gauge sutureless vitrectomy with
oblique sclerotomies in pseudophakic retinal detachment. Retina
;28:1068‒74.
Nagasaki H, Shinagawa K, Mochizuki M. Risk factors for
proliferative vitreoretinopathy. Prog Retin Eye Res
;17:77‒98.
Hooymans JM, De Lavalette VW, Oey AG. Formation of
proliferative vitreo-retinopathy in primary rhegmatogenous
retinal detachment. Doc Ophthalmol 2000;100:39‒42.
Jun BY, Shin JP, Kim SY. Clinical characteristics and surgical
outcomes of pseudophakic and aphakic retinal detachments.
Korean J Ophthalmol 2004;18:58‒64.
Pournaras CJ, Kapetanios AD. Primary vitrectomy for
pseudophakic retinal detachment: a prospective non-randomized
study. Eur J Ophthalmol 2003;13:298‒306.
Tognetto D, Minutola D, Sanguinetti G, Ravalico G. Anatomical
and functional outcomes after heavy silicone oil tamponade in
vitreoretinal surgery for complicated retinal detachment: a pilot
study. Ophthalmology 2005;112:1574.
Kapetanios AD, Donati G, Pournaras CJ. [Idiopathic giant retinal
tears: treatment with vitrectomy and temporary silicone oil
tamponade]. J Fr Ophtalmol 2000;23:1001‒5.
Le Mer Y, Renard Y, Ameline B, Haut J. [Long-term results of
successful surgical treatment of retinal detachment by vitrectomy
and silicone oil injection. Effect of removal of the tamponade on
further complications]. J Fr Ophtalmol 1992;15:331‒6.
Martínez-Castillo V, Boixadera A, García-Arumí J. Pars plana
vitrectomy alone with diffuse illumination and vitreous dissection
to manage primary retinal detachment with unseen breaks. Arch
Ophthalmol 2009;127:1297‒304.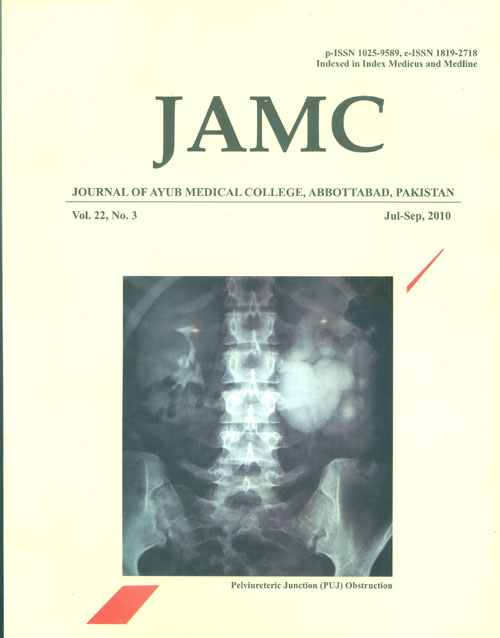 Downloads