PATTERN OF CAUSATIVE MICROORGANSIMS IN CATHETER RELATED BLOOD STREAM INFECTIONS IN DIALYSIS PATIENTS: EXPERIENCE FROM SAUDI ARABIA
Abstract
Background: Catheter related blood stream infections (CRBSI) are the leading cause of morbidity in HD patients. The majority of these infections relate to haemodialysis catheters. There is a paucity of local data on microbial agents responsible for CRBSI in our region. This prompted our study. Methods: This Prospective observatory survey was conducted in Department of Nephrology, King Fahd Hospital, Hofuf KSA from Nov 2014 to Jan 2017 (26 months). It was performed on dialysis patients with HD catheters who developed features of CRBSI. Blood cultures were taken from the patient and cultured microorganisms were observed and stratified according to type and prevalence in relation to age gender and comorbidities. Results: There were 210 distinct episodes of CRBSI. 61.5% (n=129) were due to gram negative microorganisms and 38.5% (n=81) were due to Gram positive microorganism. Fifty-three events were due to Coagulase Negative Staphylococcus aureus. Enterobacter cloachae accounted for 28 events. Pseudomonas 19 events, enterococcus faecalis 13, Klebsiella 11, Acinitobacter accounted for 8 events. CRBSI was observed more frequently in males (n=136), diabetics (n=113) and in age 40 years±19 years(n=97). Conclusion: Gram negative microorganisms were more commonly responsible for CRBSI in our settings. Enterobacter cloachae was most common gram-negative microorganism responsible for CRBSI, a finding not observed in other studies. There was significant predisposition to diabetics, male gender and middle age group. We need further studies to observe antibiotics sensitivity of microorganisms so that we can standardize empirical antibiotics in cases of CRBSI.Keywords: CRBSI; Haemodialysis; Enterobacter Cloachae; Staphylococcus spp
References
Sanavi S, Ghods A, Afshar R. Catheter associated infections in hemodialysis patients. Saudi J Kidney Dis Transplant 2007;18(1):43–6.
Astor BC, Eustace JA, Powe NR, Klag MJ, Fink NE, Coresh J. Type of vascular access and survival among incident hemodialysis patients: the choices for healthy outcomes in caring for ESRD (CHOICE) Study. J Am Soc Nephrol 2005;6(5):1449–55.
Bisiwe F, Van Rensburg B, Barrett C, Van Rooyen C, Van Vuuren C. Haemodialysis catheter-related bloodstream infections at Universitas Academic Hospital, Bloemfontein: should we change our empiric antibiotics? South Afr J Infect Dis 2015;30(1):29–33.
Park KH. Diagnosis and management of central venous catheter-related infections. Korean J Med 2014;86(3):282–94.
Cheesbrough JS, Finch RG, Burden RP. A prospective study on infection associated with haemodialysis catheters. J Infect Dis 1986;154(4):579–89.
Nabi Z, Anwar S, Barhamein M, Al Mukdad H, El Nassri A. Catheter Related Infection in Hemodialysis Patients. Saudi J Kidney Dis Transpl 2009;20(6):1091–5.
Gahlot R, Nigam C, Kumar V, Yadav G, Anupurba S. Catheter-related bloodstream infections. Int J Crit Illn Inj Sci 2014;4(2):162–7.
Vanholder R. Central vein haemodialysis catheters and infections: a plea for timely referral and appropriate hygienic measures. ActaClin Belg 2003;58(6):342–4.
Parameswaran R, Sherchan JB, Varma DM, Mukhopadhyay C, Vidyasagar S. Intravascular catheter-related infections in an Indian tertiary care hospital. J Infect Dev Ctries 2011;5(6):452–8.
Almuneef MA, Memish ZA, Balkhy HH, Hijazi O, Cunningham G, Francis C. Rate, risk factors and outcomes of catheterrelated bloodstream infection in a paediatric intensive care unit in Saudi Arabia. J Hosp Infect 2006;62(2):207–13.
Seifert H, Cornely O, Seggewiss K, Decker M, Stefanik D, Wisplinghoff H, et al. Bloodstream infection in neutropenic cancer patients related to short-termnontunnelled catheters determined by quantitative blood cultures,differential time to positivity, and molecular epidemiological typing with pulsed-field gel electrophoresis. J Clin Microbiol 2003;41(1):118–23.
Centers for Disease Control and Prevention (CDC). Invasive methicillin-resistant Staphylococcus aureus infections among dialysis patients: United States 2005. MMWR Morb Mortal Wkly Rep 2007;56(9):197–9.
Dopirak M, Hill C, Oleksiw M, Dumigan D, Arvai J, English E, et al. Surveillance of hemodialysis-associated primary bloodstream infections: the experience of ten hospital-based centers. Infect Control Hosp Epidemiol 2002;23(12):721–4.
Kairaitis LK, Gottlieb T. Outcome and complicationsof temporary hemodialysis catheters. Nephrol Dial Transplant 1999;14(7):1710–4.
Blakestijn PJ. Treatment and prevention of catheterrelated infections in hemodialysis patients. Nephrol Dial Transplant 2001;16(10):1975–8.
Vanholder R, Canaud B, Fluck R, Jadoul M, Labriola L, Marit-Monros A, et al. Diagnosis, prevention and treatment of haemodialysis catheter-related bloodstream infections (CRBSI): a position statement of European Renal Best Practice (ERBP). NDT Plus 2010;3(3):234–46.
National Kidney Foundation, Kidney Disease Outcomes Quality Initiative. Clinical practice guidelines for chronic kidney disease: evaluation, classification and stratification. 2002. [Internet]. [cited 2017 Jan 15]. Available from: http://www.kidney.org/sites/default/files/docs/ckd_evaluation_classification_stratification.pdf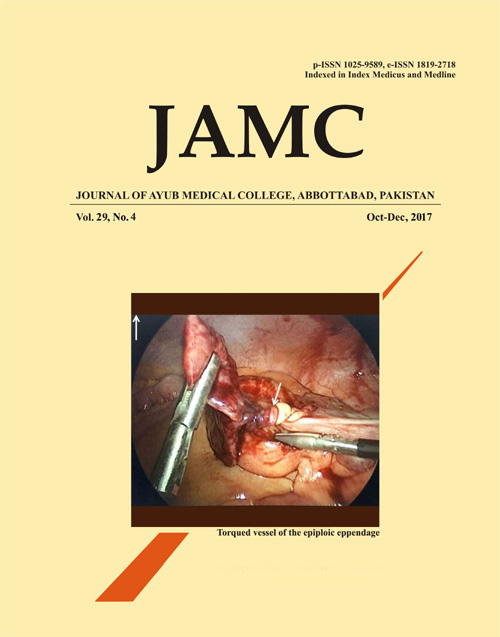 Downloads