VISCERAL LEISHMANIASIS: ADULT POPULATION OF ABBOTTABAD AT RISK NOW
Abstract
Leishmaniasis is a disease complex caused by the parasite of genus Leishmania. VisceralLeishmaniasis is caused by Leishmania donovani transmitted to human by sand fly. Some wildanimals and human reservoir is the major reservoir in most of the cases. The disease is prevalent indifferent parts of the world including India, Nepal, Bangladesh, Sudan and Brazil. It has also beenreported from Northern half of Pakistan. In Hazara Division, it has been reported from Galiat,Battagram, Kaladhaka, Kohistan, Balakot, Kaghan and adjoining areas of Azad Jammu &Kashmir. A focus of visceral Leishmaniasis was detected in villages located about 15 Km fromAbbottabad city in year 2000. Sporadic cases were reported from the suburbs of Abbottabad butnot from Abbottabad city. All these cases and cases from the other parts of Pakistan were children<12 years of age and the disease was not seen in adults except only one child, 11 year old. Wereport the 1st case from this area which is 16 years old girl.Keywords: Leishmaniasis, Sand fly, LD bodies
References
Desjeux P. Leishmaniasis: Current situation & new
persectives. Comp immunol Microbiol Infect Dis
;27:305–18.
Altaf C, Ahmad P, Ashraf T, Anwar M, Ahmed I.
Clinicopathological features of childhood visceral
leishmaniasis in Azad Jammu and Kashmir Pakistan. J Ayub
Med Coll Abbottabad 2005;17(4):48–50.
Manan M, Yousaf M, Idrees M, Babar GS. Focus of Visceral
Leishmanisis in District Abbottabad. J Ayub Med Coll
Abbottabad 2000;12(2):17–8.
Altaf C, Ahmad P, Ashraf T, Anwar M, Ahmed I. Childhood
Visceral Leishmanisis in Muzaffarabad, Azad Jammu and
Kashmir: frequency and response to treatment in 61 cases. J
Pak Med Assoc 2005;55(11): 475–7.
Butt MA, Nadeem T, Hassan T S, Anwar CM. Cost, efficacy
and safety of Aminosidine(paromomycin) in the treatment of
visceral Leishmaniasis. Pak Armed forces Med J
;57(4):264–72.
Rai ME, Muhammad Z, Sarwar JX, Qureshi AM.
Haematological findings in relation to clinical findings of
visceral Leishmaniasis in Hazara division. J Ayub Med Coll
Abbottabad 2008;20(3):40–3.
Rahim F, Rehman F, Ahmad S, Zada B. Viscaral
Leishmaniasis in District Dir, NWFP. J Pak Med Assoc
;48(6):161–2.
Tanoli ZM, Rai ME, Gandapur AS. Clinical pregmentation &
management of visceral Leishmaniasis. J Ayub Med Coll
Abbottabad 2005;17(4):51–3.
Bilwani F, Aslam M, Adil SN, Kakepoto GN, Khurshid M.
Usefulness of Bone Marrow Examination in the diagnosis of a
patient with visceral Leishmaniasis & HIV. Infect Dis J
;13(1):22-3.
Croft SL, Sundar S, Fairlamb AH. Drug resistance in
Leishmaniasis. Clin Microbiol Reviews 2006;19(1)):111–26.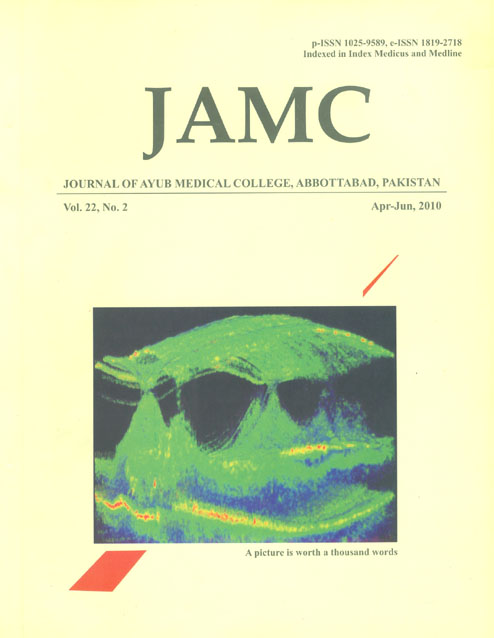 Downloads