KARTAGENER'S SYNDROME AND ACUTE APPENDICITIS
Abstract
Kartagener's syndrome is a combination of situs inversus totalis, sinusitis and bronchiectasis. Leftsided appendicitis can present with problems in diagnosis and during surgery. We present here acase of Kartagener's syndrome and left sided appendicitis successfully managed in a peripheralhospital in Bahawalnagar, Pakistan.Keywords: Kartagener's syndrome, Situs Inversus Totalis, Left sided appendicitis
References
Franklin ME Jr, Almeida JA, Reyes PE, Michaelson RLP,
Majarrez A. Cholecystectomy and appendectomy by
laparoscopy in a patient with situs inversus totalis. A case
report and review of the literature. Rev Mex Cir Endoscop
;2(3):150–3
Savitha KS, Sunanda S, Vijayan R. Kartageners's
Syndrome– Anaesthetic Implications. Indian J Anaesth
;50:469–71.
Anthony M, Friedland M J. Kartagener's Syndrome:
Anaesthetic Considerations. Anesthesiology 1992;77:386–8.
Ucar AE, Ergul E, Aydin R, Ozgun Y M, Korukluoglu B. Left
sided Acute Appendicitis with Situs Inversus Totalis. Int J Surg
;12(2). Available at URL: http://www.ispub.com/journal/
the_internet_journal_of_surgery/volume_12_number_2/article/
left_sided_acute_appendicitis_with_situs_inversus_totalis.html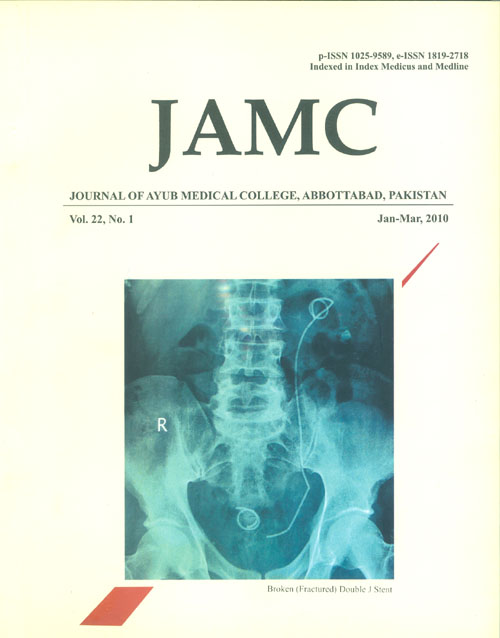 Downloads