HEMISOLEUS MUSCLE FLAP, A BETTER OPTION FOR COVERAGE OF OPEN FRACTURES INVOLVING MIDDLE THIRD OF TIBIA
Abstract
Background: Local reconstructive options for middle third of leg make good use of Soleusmuscle flap. Soleus being the prime ankle planter flexor and stabiliser of the ankle in ambulationcannot be sacrificed without significant morbidity. Soleus is a bipennate muscle with independentblood supply of each half. Using one half retains its important function, increases arc of rotation,and makes it easy to orientate for coverage of defect of any shape thus obviating the need for useof whole Soleus muscle flap. Due to this geometrical advantage, it is a superior option than thewhole Soleus. We conducted a study to evaluate the reliability of the medial hemisoleus muscleflap for coverage of middle third tibial defects. Methods: This descriptive study was conducted atdepartment of plastic surgery, Jinnah Hospital, Lahore from August 2008 to May 2009. Tenpatients with middle third tibial defects were included in the study. All the patients were providedsoft tissue coverage with proximally based medial hemisoleus muscle flap with split thickness skingraft on it. Results: All the flaps survived with primary healing of the wound except one patientwho developed wound infection which settled after wound drainage and irrigation. Conclusion:Hemisoleus muscle flap is a valuable local option for soft tissue coverage of middle third of lowerleg. It does not sacrifice the whole function of the Soleus muscle. Due to its longer arc of rotation,this flap can cover the defects of different size and shape in middle third of leg.Keywords: Hemisoleus muscle flap, soft tissue coverage, lower extremity reconstruction.
References
Mackenzie DJ, Seyfer AE. Reconstructive Surgery : Lower
Extremity Coverage. In: Mathes SJ, Hentz VR. Plastic Surgery.
nded. Philadelphia: Saunders Elsevier; 2006.p 1355–81.
Breugem CC, Strackee SD. Is There Evidence-Based Guidance
for Timing of Soft Tissue Coverage of Grade III B Tibia
Fractures? Int J Low Extrem Wounds 2006;5:261–70.
Kumar AR. Standard Wound Coverage Techniques for Extremity
War Injury. J Am Acad Orthop Surg 2006;14:S62–S65.
Hallock GG. Getting the most from the Soleus Muscle. Ann Plast
Surg 1996;36:139–46.
Pu LLQ. Successful Soft Tissue Coverage of a Tibial Wound in
the Distal Third of the Leg with a Medial Hemisoleus Muscle
Flap. Plast Reconstr Surg 2005;115:245–51.
Pu LLQ. Further Experience with the Medial Hemisoleus Muscle
Flap for Soft –Tissue Coverage of a Tibial Wound in the Distal
Third of the Leg. Plast Reconstr Surg 2008;121:2024–28.
Tobin GR. Hemisoleus and Reversed Hemisoleus Flaps. Plast
Reconstr Surg 1985;76:87–96.
Pu LL. Medial hemisoleus muscle flap : a reliable option for soft
tissue reconstruction of the middle – third tibial wound. Int Surg
;91:194–200.
Kasabian AK, Karp NS. Lower-Extremity Reconstruction. In:
Thorne CH, Beasley RW, Aston JS, Bartlett SP,Gurtner GC,
Spear SL. Grabb and Smith's Plastic Surgery. 6thed. Philadelphia:
Lippincott Williams & Wilkins;2007.p.676–88.
Mareck CA, Pu LLQ. Refinements of Free Tissue Transfer for
Optimal Outcome in Lower Extremity Reconstruction. Ann Plast
Surg 2004;52:270–75.
Raveendran SS, Kumaragama KGJL. Arterial Supply of the
Soleus Muscle: Anatomical Study of Fifty Lower Limbs. Clin
Anat 2003;16:248–52.
Pu LLQ. The Reversed Medial Hemisoleus Muscle Flap and its
Role in Reconstruction of an Open Tibial Wound in the Lower
Third of the Leg. Ann Plast Surg 2006;56:59–64.
Harvey EJ, Levin LS. Reconstructive Surgery :Skeletal
Reconstruction. In : Mathes SJ, Hentz VR. Plastic Surgery. 2nded.
Philadelphia: Saunders Elsevier; 2006.p 1383–401.
Anthony JP, Mathes SJ, Alpert BS. The Muscle Flap in the
Treatment of Chronic Lower Extremity Osteomyelitis: Results in
Patients over 5 years After Treatment. Plast Reconstr Surg
;88:311–8.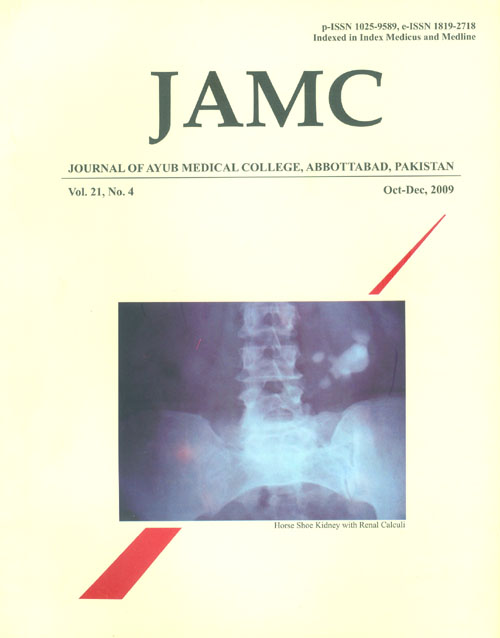 Downloads