READMISSIONS AFTER DAY CARE SURGERY IN ENT: A TERTIARY CARE EXPERIENCE
Abstract
Background: Re-admission following day care surgery in ENT (Ear, Nose & Throat) results in significant morbidity to patient & massive load to hospital & also raises the question on the safety of day care surgery. Only a small number of published studies emphasis on return to hospital within 30 days following day care surgery in otorhinolaryngology especially from our region. This study was carried out to determine the frequency of re-admission after day care surgery in ENT. Methods: We prospectively studied consecutive patients who underwent ENT procedures [i.e., septoplasty, tympanoplasty type I & functional endoscopic sinus surgery (FESS) for deviated nasal septum (DNS), chronic suppurative otitis media tubotympanic (CSOM TT) variety & ethmoidal nasal polyposis (ENP) respectively] as day care surgery case under general anaesthesia at the Section of Otorhinolaryngology and Head & Neck Surgery, Aga Khan University Hospital & Liaquat National Hospital, Karachi from January 2015 to December 2016. All patients aged 20-60 years of both genders were included in the study. SPSS software version 20 was used for data compilation and analysis. p-value less than or equal to 0.05 was taken as significant. Results: In the phase of 24 months, total 317 cases met the inclusion criteria & were included in the study. There were 205 males & 112 females in the study population. One hundred & twenty-two patients having DNS, 128 having CSOM TT & 67 suffering from ENP & underwent septoplasty, tympanoplasty type I & FESS respectively. Complications were observed in a total of 7 (2.2%) patients in our study group & required re-admission within 1 month of surgery. Stratification was done between re-admission & all effect modifiers, with all showing insignificant results. Conclusion: Our results demonstrate that ENT surgeries (septoplasty, tympanoplasty type I & FESS) are safe procedures which can be performed as a day care case with acceptably low re-admission rates.Keywords: Day care; Surgery; Ear; Nose; Tympanoplasty; Nasal surgical procedures
References
Pézier T, Stimpson P, Kanegaonkar RG, Bowdler DA. Ear, nose and throat day case surgery at a district general hospital. Ann R Coll Surg Engl 2009;91(2):147–51.
Khan MM, Parab SR. Day Care Ear Surgery: Our Experience of 4 Years. Indian J Otolaryngol Head Neck Surg 2012;64(3):280–4.
Singarelli S, Berni A, Coppo G, Fracchia P. Day-surgery, one day surgery: the experience of an ENT unit in a 250-bed hospital. Acta Otorhinolaryngol Ital 2005;25(6):365–9.
Hogg RP, Prior MJ, Johnson AP. Admission rates, early readmission rates and patient acceptability of 142 cases of day case septoplasty. Clin Otolaryngol Allied Sci 1999;24(3):213–5.
Singh G, McCormack D, Roberts DR. Readmission and overstay after day case nasal surgery. BMC Ear Nose Throat Disord 2004;4(1):2.
Garrel R, Gardiner Q, Khudjadze M, Demoly P, Vergnes C, Makeieff M, et al. Endoscopic surgical treatment of sinonasal polyposis medium term outcomes (mean follow-up of 5 years). Rhinology 2003;41(2):91–6.
Qureshi AA, Padgham ND, Jiang D. Day-case major ear surgery: is it viable? J Laryngol Otol 2006;120(1):5–9.
Mallick A. Experiences of day care surgery in otolaryngology. Indian J Otolaryngol Head Neck Surg 2006;58(1):38–40.
Georgalas C, Obholzer R, Martinez-Devesa P, Sandhu G. Day-case septoplasty and unexpected re-admissions at a dedicated day-case unit: a 4-year audit. Ann R Coll Surg Engl 2006;88(2):202–6.
Raj A, Sayal A, Rathore PK, Meher R. Sutureless tympanoplasty using acellular dermis. Am J Otolaryngol 2011;32(2):96–9.
Bajaj Y, Sethi N, Carr S, Knight LC. Endoscopic sinus surgery as day-case procedure. J Laryngol Otol 2009;123(6):619–22.
Segall C, Gordon H, Ron A. Surgical Day Care: A review of 5,427 cases. Isr J Med Sci 1980;16(11):767–71.
Ganesan S, Prior AJ, Rubin JS. Unexpected overnight admissions following day-case surgery: an analysis of a dedicated ENT day care unit. Ann R Coll Surg Engl 2000;82(5):327–30.
Commission on the Provision of Surgical Services. Guidelines for Day Case Surgery. A Report of the Royal College of Surgeons of England, revised edition. London: Royal College of Surgeons of England, 1992.
Benson-Mitchell R, Kenyon GS, Gatland D. Septoplasty as a day case procedure - a two center study. J Laryngol Otol 1996;11(2):129–31.
Roxbury CR, Yang J, Salazar J, Shah RK , Boss EF. Safety and Postoperative Adverse Events in Pediatric Otologic Surgery Analysis of American College of Surgeons NSQIP-P 30-Day Outcomes. Otolaryngol Head Neck Surg 2015;152(5):790–5.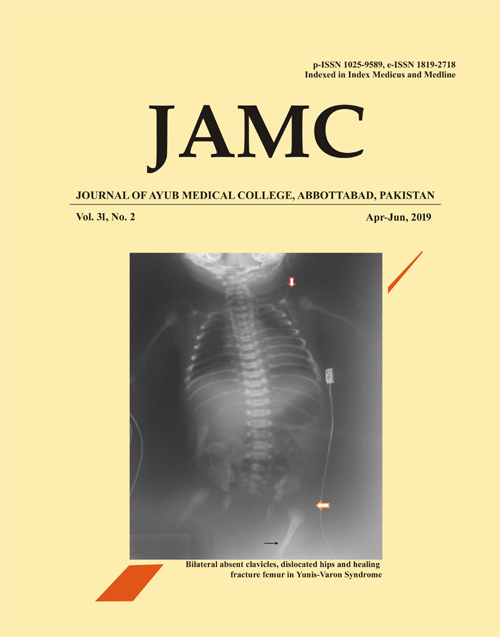 Downloads