AN UNUSUAL CAUSE OF MALABSORPTION IN AN IMMUNOCOMPETENT HOST
Abstract
Gastrointestinal tract infestation with Strongyloides stercoralis is common in the tropical and subtropical areas of the world. In an immunocompetent person, disease is generally asymptomatic. However, it has the potential to cause serious life threatening disease in an immunocompromised patient.  We report a 55 years old immunocompetent person who presented with malabsorption secondary to strongyloides stercoralis infestation.  Unusual infestations like strongyloides should also be considered while investigating malabsorption.Key words: Malabsorption, Strongyloidiasis, immunocompetent
References
Gotuzzo E, Terashima A, Alvarez H. Strongyloides stercoralis hyper infection associated with human T cell lymphotrophic virus type I infection in Peru. Am J Trop Med Hyg 1999; 60:146-9.
Gill GV, Bell DR. Strongyloides stercoralis infection in former far East prisoners of war. Br Med J 1979; 2:572-4.
Grove DI. Strongyloidiasis: A conundrum for gastroenterologist. Gut 1994; 35:437-40.
O'Brien W. Intestinal malabsorption in an acute infection with Strongyloides stercoralis. Trans R Soc Trop Med Hyg 1989; 150:92-3.
Milder JE, Walzer PD, Kilgore G, Rutherford I and Klein M. Clinical features of Strongyloides stercoralis infection in an endemic area of the United States. Gastroenterology 1981; 80:1481-8.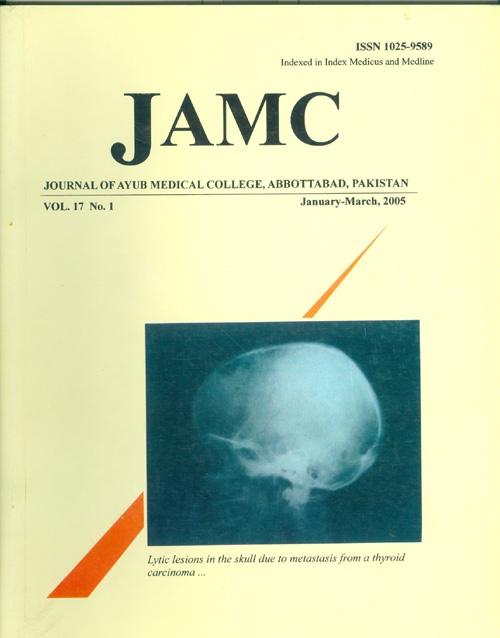 Downloads