TYPHOID FEVER AND VIRAL HEPATITIS IN A G6PD DEFICIENT INDIVIDUAL
Abstract
Simultaneous occurrence of multiple diseases is unusual but not rare. We are reporting an unusualcombination of Typhoid fever and viral hepatitis in a G6PD deficient individual.KEY WORDS: Typhoid fever, Viral Hepatitis, G6PD Deficient
References
Steinbrook R. Patients with Multiple Chronic Conditions: How
many medications are enough. N Engl J Med 1998;338:1541-2
Redelmeier DA, Tan SH, Booth GL. The treatment of
unrelated disorders in patients with chronic medical diseases.
N Engl J Med 1998;338:1516-20.
Baqai R. Water contamination and its related diseases. J Pak
Med Assoc 1998;38:90-2
House D, Bishop A, Pary CM, Dougan G, Wain J. Typhoid
fever: Pathogenesis and disease. Curr Opin Infect Dis 2001;
: 573-8
El- Newihi HM, Alamy ME, Reynolds TB. Salmonella
hepatitis: Analysis of 27 cases and comparison with acute viral
hepatitis. Hepatology 1996;24:516.
Khosla SN. Typhoid hepatitis. Post grad Med J 1990;66:923-5
Parry CM, Hien TT, Dougan G. Typhoid fever. N Engl J Med
; 347: 1770-5
Gupta S, Gupta MS, Bhardwaj S. Current clinical patterns of
typhoid fever. A prospective study. J Trop Med Hyg
;88:378
Pandey CK, Singh N, Kumar V, Agarwal A, Singh PK.
Typhoid, hepatitis E or Typhoid and Hepatitis E the cause of
fulminent hepatic failure: A diagnostic dilemma. Crit Care
Med 2002;30(2): 376-8
Hilliard AA, Weinberger SE, Tierney LM, Midthun DE, Saint
S. Occam's Razor versus Saint's Triad. N Engl J Med 2004;
: 599-603.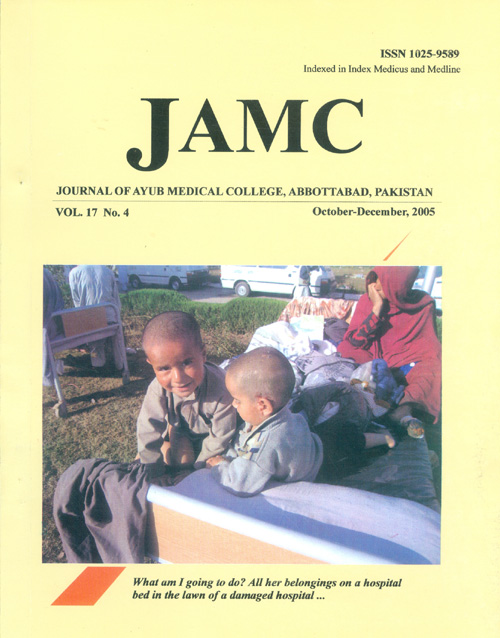 Downloads