HOOK WORM INFESTATION IN TEN WEEKS OLD INFANT
Abstract
Abstract: Hook worm infestation is very rare in early age. We report a 2Vt monthsold infant who presented with severe anaemia and passage of dark colour stools.There was no history of bleeding and no signs of haemolysis were noticed. Stoolexamination revealed ova of Ankylostoma duodenale. Stool examination of themother also revealed hook worm infestation. As 6-8 weeks are needed to pass ova inthe stools from the date of penetration of the skin by the larvae, the possible causein this was infection through the skin in the 1st few days after delivery or as a resultof laying down the child on infected ground.
References
Jelliffee, D.B. Stanfield, J.P. (1979). Intestinal helininths. Diseases of children in
subtropics and tropics. Ed. 3rd. Edward Arnold Ltd., Edinburgh, pp. 524-526.
Baron, S. (1982): Enteric nematodes of Humans. Medical Microbiology, ed. 1st. AddissonWesely. Medical Division, pp 824-25.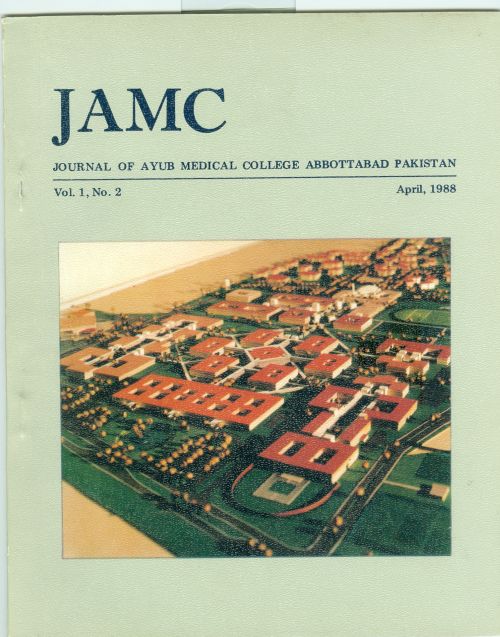 Downloads