MULTIPLE USE OF DISPOSABLE INSULIN SYRINGES IN THE SAME PATIENT
Abstract
Disposal syringes have brought a revolution in the control of serious transmissiblediseases by parenteral route for example serum hepatitis, where the carrier of "E" antigenhas a transmission risk of 35%.1,2Diabetes Mellitus is a lifelong disease and in a country like our insulin dependentpoor diabetics find it expensive to use a fresh insulin syringe for every injection. The costof treatment is the principal reason for failure of compliance in developing countries likeours. Considering the above facts, a trial was organized with the aim to use repeatedly adisposable insulin syringe and needle in the same patient.
References
Oli, J.M. Disposable Syringes for Insulin Injection Br. Med. J., 1979, ii 273.
Hodge, R.H. Jr., Krongaard, L., Sande, M.A. and Kaiser, D.L. Multiple use of disposable Insulin Syringe Needle
Units. JAMA, 1980; 244: 266-7.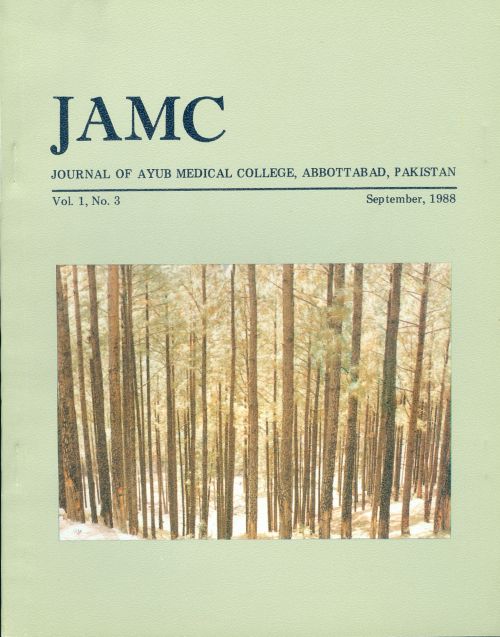 Downloads