A STUDY OF AETIOLOGICAL FACTORS OF HYPERTENSION IN HOSPITALIZED PATIENTS FROM RURAL AREAS OF ABBOTTABAD
Abstract
Abstract: Two hundred and fifty proven hypertensive patients from rural areas ofAbbottabad were selected for this study. The study was conducted at Civil TeachingHospital, Abbottabad. This study was conducted with the purpose to establish therelationship of hypertension with age, sex, body weight, tobacco addiction, literacyrate, serum cholesterol and kidney functions. Only 89 cases (35.6%) were traced tohave some apparent cause of hypertension. The aetiology of hypertension in rest ofthe patients (64.4%) was unknown.
References
Farmer, R.Dt. and Miller, D.L. Lecture notes on Epidemiology and Community Medicine, 2nd
Edition, Blackwell, London, 1983; 2:2.
1981 District Census report of Abbottabad, Mansehra and Kohistan, Population Census
Organization, Statistics Division, Government of Pakistan, Government Printing Press, Islamabad,
; 15 (P)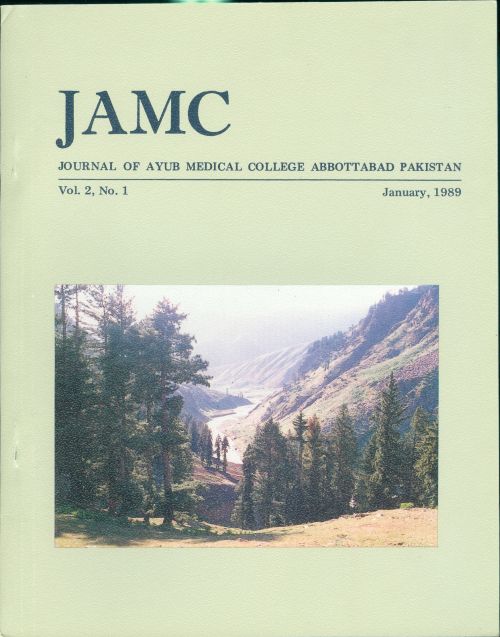 Downloads