GLOMUS TUMOUR
Abstract
This tumour was first identified by Rossenwasser in 1945. Many names have been suggested,glomus jugulare,1 nonchromaffin paraganglionoma, chemodectoma,3 paragangianoma of site oforigin:4 Lack studied six lakh cases of surgical pathology (1966—1975) and found only sixty-ninecases of Head and Neck Paraganglionoma, incidence being 0.012 per cent out of which 8 cases wereof jugulotympanic type. 70% cases occurred in women. The median age was 45—50 years.Following is a case report of such a rare tumour.
References
Winship, T., Kloop, C.T. and Jenkins, W.H. Glomus Jugulare Tumour, Cancer, 1948, 1 :4
Latter, R. and Walter, J.G. Non-Chromaffin Paraganglionoma of middle ear, Cancer 1948,
:447.
Mulligan R.M. American Journal of Pathology, 1950, 26: 680.
Glenner, G.G. and Gimley, P.M. Tumour of the Extra Adrenal Paraganylion system
including chemoreceptors. Second series Atlas of Tumour Pathology. Fase. 9. Washington
D.C. A.F.I.P. (1974).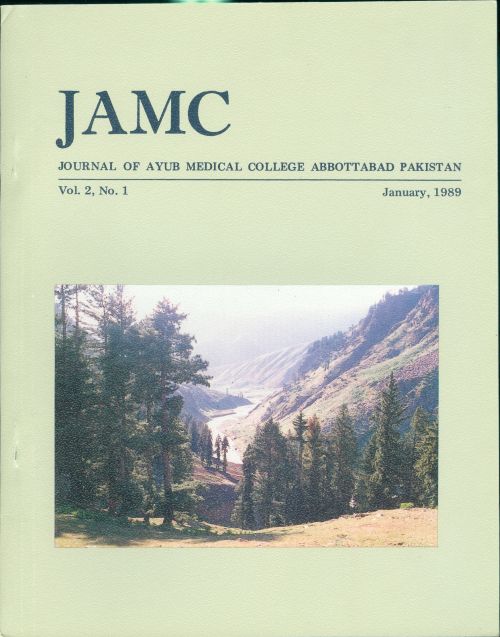 Downloads