BACTERIOLOGICAL STUDY OF THROAT SWAB IN SCHOOL GOING CHILDREN: PREVALENCE OF S. HAEMOLYT1CUS AND ITS RELATION WITH RHEUMATIC FEVER
Abstract
ABSTRACT:A total of 1208 school going children in the age range 5-15 years were examinedover a period of two years (1987-1990) in District Abbottabad. Streptococcal pyogeninfection was 16.3%. Among them 0. 74 were suffering from Rheumatic fever.
References
Mohan C, et al. Serological evidence for rheumatic fever and rheumatic heart disease in Kashmir
(India).
Land MA, Bisno AL. Acute rheumatic fever, a vanishing disease in Saudi Arabia. JAMA 1983, 249;
: 895-98.
Siencrs J, Hall P. Incidence of acute rheumatic fever. Br Heart J 1971; 33: 833-36.
Ekmekei A, Ozcan R. Heart disease in Turkey, New York, Associated Press; PP.54-44, 1970.
Abbasi AS, Hashrni JA, Robinson RD Jr, Suraya S and Syed SA. Prevalence of heart disease in
school children of Karachi. Am J. Cardiol, 1966; 18:544.
Ilyas M, Ali N, Peracha MA. Rheumatic heart disease in Frontier Province. Proceedings Ed.
Kawakita, Otsu, Japan, 1979, pp.95-100.
Jahed Hamdan et al. Acute rheumatic fever incidence in Eastern Province of Saudi Arabia. Annals
of Saudi Medicine 1988; 8(4): 245-47.
W.H.O. chronicle. Community control of rheumatic heart disease in developing: 1980,2; 34:391.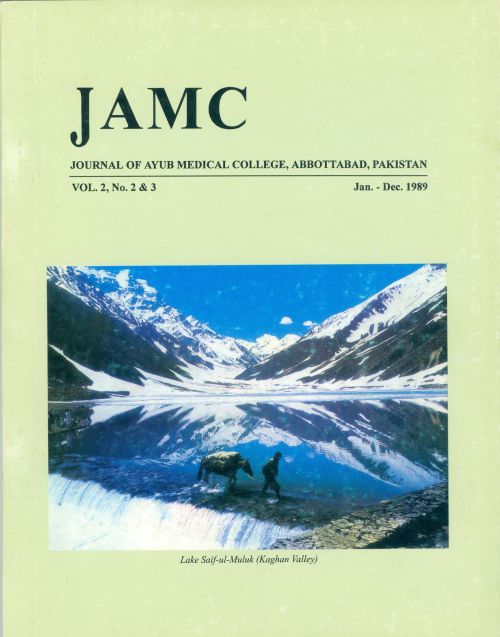 Downloads