CHEMICAL STUDY OF URINARY CALCULI
Abstract
ABSTRACTOf the 120 stones analysed, 54 were renal in origin, 52 were bladder stones, 2were ureteric stones while 12 were spontaneously passed.92% (111) stones containedcalcium oxalate as the main component. Of these 922%, 58.3% (70) stones were purecalcium oxalate. The male to female ratio was approximately 6:1. Peak presentation wasin the 15-45 years' age group
References
Khan FA and Rana MN. Chemical analysis of 128 stones from the urinarv tract. JPMA, 1976,
-49.
Smith K. Urinary- caiculi. Medicine International, Pak. ed. 1986; 2:1358.
Robertson WG & Peacock M. Stone disease of the urinary tract. Practitioner, 1981; 225:961.
Brown DC. Kidney stones; current issues in diagnosis and therapy. Postgrad. Med. 1982;
:124.
Maurer C and Gotz W. Comparison of different chemical and physical experimental methods
for the analysis of the urinary' stones in practice. Urology, 1976; 16:226.
Shahjehan S and Rehman MA. Studies on the etiology of urolithiasis in Karachi. Am J Clin
Nutri, 1971; 24:32.
Jennat KMW, Rahim SA. Upper urinary lithiasis. Pak A.F. Med. J. 1970; 4.217.
Rizvi AH. Calculus disease, A survey of400 patients. J. Pak. Med. Ass. 1975; 10:268.
Sutor DJ, Wooly SE and Illingworth JJ. A geographical and historical survey of the composition
of urinary' stones. Br. J. Urol, 1974; 46:393.
Khan FD, Menton MS, Ansari AF and Memon JM. Morphological and chemical study of
urinary calculi. JPMA, Dee. 1986,12(36):300-303.
Fab F.Qazi FM, Ahmad R, Zahoorullah Khan I and Akhtar T. A study of urolithiasis in North
West Frontier Privince of Pakistan. JPMP, Oct 1990,40(10):241-243.
Glenn M and Priminger MD. Pharmacological treatment of calcium calculi. Urol. Clin. North
Am. 1987; 14:325.
Rao BN, Gupta FIN and Rangnekar GV. Chemical composition of urinary calculi. A study of
cases. J Indian Med. Assoc. 1964; 43:469.
Reveilland RJ, Daudon M, Protal MF and Ayrole G. Analysis of urinary calculi in adults.
Attempt of correlations between morphology and composition. Eur. Urol, 1980; 6:161.
Suvachittanont O. Meksongee LA and Dhanamitta S. The oxalic acid content of some
vegetables in Thailand, its possible relationships with bladder stone disease. J. Med. Assoc. Thai,
; 56:645.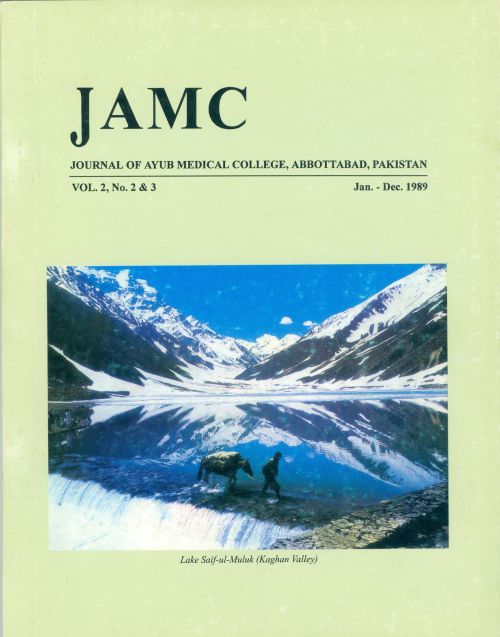 Downloads