MAXILLARY SINUSITIS AS A CAUSE OF SECRETORY OTITIS MEDIA IN CHILDREN IN HAZARA DIVISION
Abstract
ABSTRACTSecretary otitis media, Nousuppastive otitis media, Glue ears, otitis media witheffusion Different means of the same problem. Secretary otitis media is one of the commoncauses of Deafness in children in this part of the world. Secretary otitis media is due todevelopment of negative pressure inside the middle ear earnity because of Eustachian tubeobstruction with intact tynpanic membrane. This negative pressure sucks the fluid from theSurrounding Blood vessels replacing the vacuum of the middle ear with fluid. This fluid isresponsible for Deafness. 'The obstruction of the Evstachrain tube is due its edema. Thecauses blamed to be responsible for this Edema areallesgies, Jnlarged Aduoids, andpostnasal Discharge. This ostuasal Discharge is due to sinusitis Mainty maxillarysinisitis.ln this paper we are presenting one hundred cases of children suffering from secretary>otitis media and its relation with sinusitis. X-Rays of the sinuses were taken in all thesepatients. Patients in whom films showed maxillary sinusitis Antrim washout were carriedout. Abnormal X-Rays were found in 60% of the patients. There was definite improvementin the middle ear disease when the sinus infection was treated.KEY WORDS Max Sinusitis, secretary otitis media.
References
Grote J.J. Kjopers (1980) middle eq effasion and sinusitis J.L.O.
Healey G.B., Teele (D.W) 1977. The microbiology of chronic middle ear effusion in children Laryngasope -87
– 1472-1474
Fukelstein -Y - Talmi - Y.P.Rubel Y-Bar-21 V. J. Zohar Y-1989 obitis media with effusion as a presenting
symptom of chronic sinusitis J.L.O. 103-827- 832.
Mills R.P. VHLey A.H.C Meintyse. M.F (1985) Clinical Otohasyusalogy 10,335-41.
Nickman N.J. (1978)- Sinusitis Otitis edentousillits in children. A retrospective study
Laryngoscope
Hoople - G.D - BlaisedeltLH. 1943. The problem of Gatarrhaltoinitis media. Lamgoscope 52, 315-32.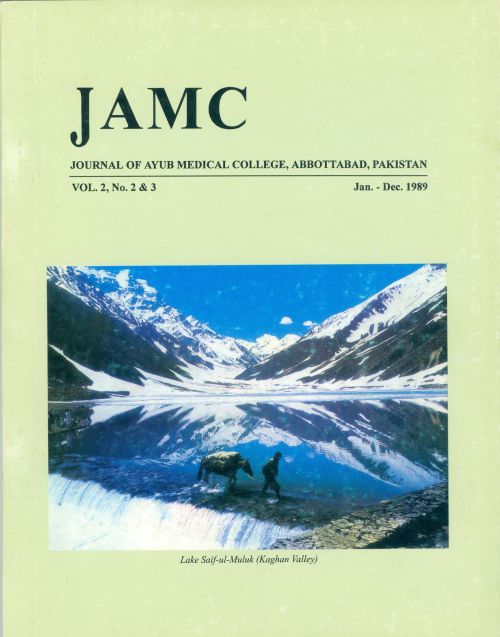 Downloads