A STUDY OF SEASONAL ALLERGIC RHINITIS IN HAZARA DIVISION
Abstract
ABSTRACTAll the cases diagnosed as allergic rhinitis in the ENT outpatient of DHQ hospital Abbottabadover a period of one year were included in a study of the pattern of seasonal allergic rhinitis in Hazaradivision of NWFP, Pakistan. Maximum cases out of total 56 over a year were found in March (n=20) &April (n=30). In 90% of these cases history of other associated allergies was also present while the restof the cases did not show any such association. Out of the total 56 cases, 26 patients were females andthe rest were males. Most of the patients were below 40 years of age. Pollens seem to be the majorallergens in this area especially those of the poplar and pine trees.
References
K.J. Lee, M.D. Essential of Otorhynology
Pedersen P.A., Weeke E.R. Allergic Rhinitis in Danish General Practice. Allergy, (1981);36:375-379.
Farzand Ali. PAK.J. Otolayrg, 1986, 2, 99-104).
BEG, M.H.A; Immunology and ENT, Medical Gazette, 1979, Sept 15, Oct l, Oct. 15.
BEG. M.H.A, Nasel allergy, Doctor, 1980. April 1 3 (Col l)
PANEL D1SCUSSSION, National Health, 1985; Oct; 21-30)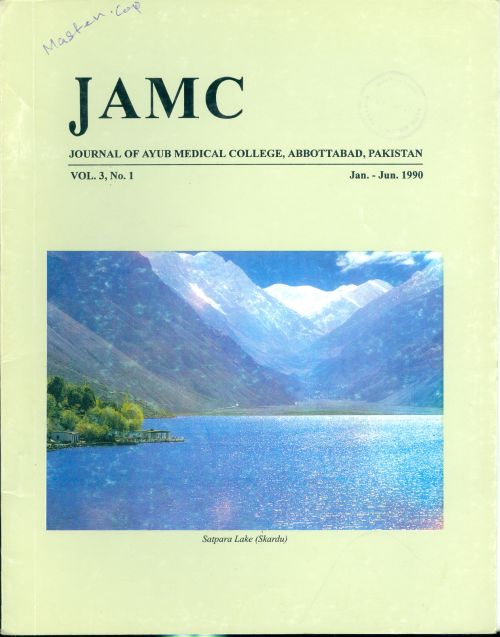 Downloads