CORRELATION OF ENDOSCOPIC FINDING WITH HISTOLOGICAL, DIAGNOSIS IN GASTRITIS
Abstract
ABSTRACT:Twenty-five (14 males and 11 female) gastritis cases diagnosed on endoscopic examinationrevealed some form of inflammatory lesion of gastric mucosa. All the cases were biopsied forhistological confirmation of diagnosis. Nineteen of 25 had histological evidence of the disease while6 showed no histological changes. Thus in about 76% cases there was positive correlation betweenendoscopic and histopathological diagnosis.
References
Gear, M.W.L. and Bame R.J., Endoscopic studies of dyspepsia in general practice. Br. Med. J. 1980 280:
-37.
HalliseyM.I., Jewkes A.J., Allum, W.II., Ellis, D.J., and Fidding, J.W.L., Clinical diagnosis in dyspepsia:
a valueless exercise. Gut, 1989 30-A: 709-10.
Morson, B.C., Dawson. I.M.P. and Spriggs, A.I., Gastro Intestinal Pathology. 2nd Ed. Blackwell Scientific
Publications, London, 1979.
Brain. S., Endoscopic demands in the 90's. Gut, 1990 31: 125-126.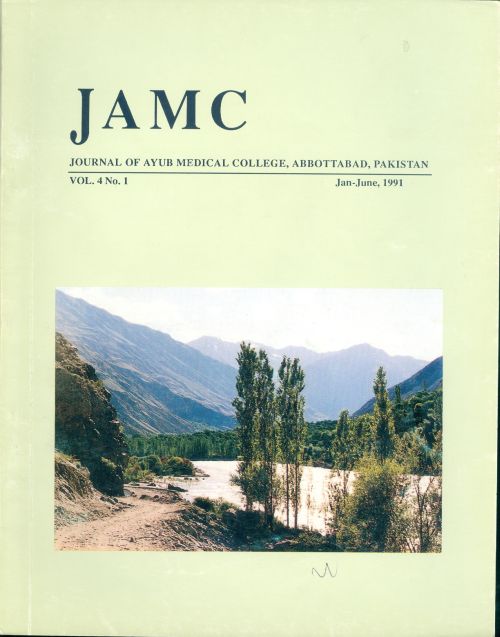 Downloads