ADMISSIONS DUE TO ACUTE MYOCARDIAL INFARCTION AND DAY OF THE WEEK
Abstract
ABSTRACTA retrospective analysis was carried out of patients admitted to Cardiac Care Unit (CCU) ofCivil Teaching Hospital, Abbottabad over a one-year period with an acute myocardial infarction.The number of admissions due to acute myocardial infarction on each day of the week was lookedat, both in males and females of all age groups. There was a significant difference from the uniformdistribution with peak admissions on Saturdays and a minimum number of admissions on Fridays.
References
Muller, J.E., Stone, PH, Turi, Z.G. et al. Circadian variation in the frequency of onset of acute
myocardial infarction. N Engl J. Med 1985; 313: 1315-22
Muller, J.E., Judmen, P.L., Willich, S.N. et. al. Circadian variation in the frequency of sudden cardiac
death. Circulation 1987; 75: 131-8
Tompson, D.R., Pohl, J.E.F. and Sutton, T.W. Acute Myocardial Infarction and day of the week. Am
J of Card; Jan 15,1992, Vol 69, No. 3: 266-67.
Massing, W. and Angermeyer, M.C. Myocardial infarction on various days of the week. Psychol
Med 1985; 25:851-857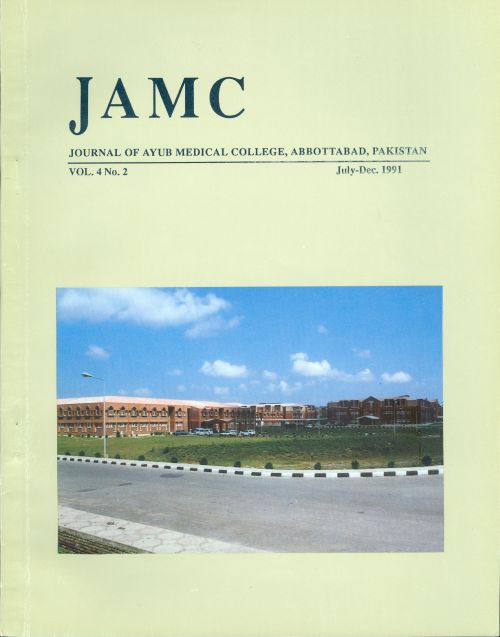 Downloads