COEXISTING FOETUS AND HYDATIDIFORM MOLE
Abstract
ABSTRACT:Coexisting foetus with mole is very rare. A case of partial Hydatidiform mole in agrandmulitiparous patient is presented. Hysterectomy and bilateral abdominal sterilization byPomeroy method was performed.
References
Berkowity, R.S.; Goldston, D.P.; and Bemsteon, M.R. Natural History of partial moleg pregnancy. Obstct.
Gynae, 1985; 66 (5): 677-81.
Suzuki, Metal. Hydalidiform mole with a surviving coexisting foetus. Obstet. Gynae, 1980; 56 (3): 384-
Yee Billy to Betty Platt-Lawren (E.D. Co-existing hydatidiform mole with a live foetus presenting as a
placnta previa on ultra sound. An J. Obstet. Gynae, Nov. 1982; 144 (6): 726-28.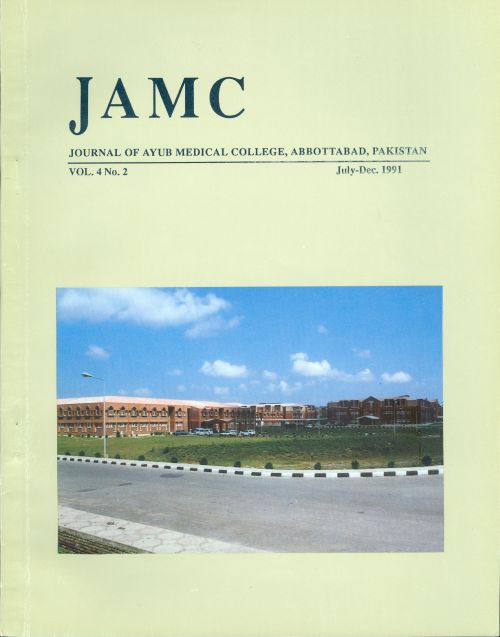 Downloads