MEAN TIP-APEX DISTANCE IN LAG SCREW CUT-OUT AFTER DYNAMIC HIP SCREW FIXATION OF HIP FRACTURE
Abstract
Background: To determine mean tip-apex distance after Dynamic Hip Screw fixation of intertrochanteric fracture. Methods: Descriptive Cross-sectional study was conducted in the Department of Orthopaedics, Hayatabad Medical Complex, Peshawar from October 2015 to September 2016 on a total 285 patients. Results: A total of 285 patients were observed. Status of TAD among 285 patients was analysed as 171 (60%) patients had TAD ranged 15 mm to 20 mm, 91(32%) patients had TAD ranged 21 mm to 25 mm, 23 (8%) patients had TAD ranged >25mm. Mean TAD was 18 mm with SD±7.45. Eight percent patients had screw cut out while 92% patients didn't had screw cut out. Conclusion: To avoid lag screw cut out in dynamic hip screw for intertrochanteric fracture of hip the Tip apex distance must be accurate otherwise there will be cut out of lag screw.Keywords: Tip-Apex Distance; Lag Screw Cut-Out; Dynamic Hip Screw; Intertrochanteric fracture
References
Rang M. Story of Orthopaedics. Philadelphia: WB Saunders, 2000; p.373–95.
Kaplan K, Miyamoto R, Levine BR, Egol KA, Zuckerman JD. Surgical management of hip fractures: an evidence-based review of the literature. II: intertrochanteric fractures. J Am Acad Orthop Surg 2008;16(11):665–73.
Bick EM. Fractures of the neck of the thigh bone. In: Classics of Orthopaedics. Philadelphia, Pa: Lippincott Williams; & Wilkins, 1976; p.434–6.
Cooper SA. A Treatise on Dislocations and Fractures of the Joints. London, England: Longman, Hurst, Rees, Orme and Brown; 1822.
Bick EM. Source Book of Orthopaedics. Baltimore, Md: The Williams and Wilkins Company, 1948; p.298–306.
Cordasco P. Evolution of treatment of fracture of the neck of the femur. Arch Surg 1938:37:871–927.
Hamilton FH. Practical Treatise on Fractures and Dislocations, 1866; p.390–3.
Carr JB. The anterior and medial reduction of intertrochanteric fractures: a simple method to obtain a stable reduction. J Orthop Trauma 2007;21(7):485–9.
Brinker MR, Miller MD. Femoral diaphyseal fractures. In: Review of Orthopaedics. WB Saunders Co, 2000; p.482–3.
Starr, Bcucholz RW, Heckman JD. Fractures of the shaft of the femur. In: Rockwood and Green's Fractures in Adults. 5th ed. Lippincott Williams & Wilkins, 2001; p.1683–730.
Wolinsky P. Fractures of the femoral diaphysis, including the subtrochanteric region. Orthop Knowl Update Trauma 2000;133–40.
Kanlic E, Cruz M. Current concepts in pediatric femur fracture treatment. Orthopedics 2007;30(12):1015–9.
Poolman RW, Kocher MS, Bhandari M. Pediatric femoral fractures: a systematic review of 2422 cases. J Orthop Trauma 2006;20(9):648–54.
Nordin S, Zulkifli O, Faisham WI. Mechanical failure of Dynamic Hip Screw (DHS) fixation in intertrochanteric fracture of the femur. Med J Malaysia 2001;56(Suppl D):12–7.
Ahrengart L, Tornkvist H, Fornander P, Thorngren KG, Pasanen L, Wahlstrom P, et al. A randomized study of the compression hip screw and gamma nail in 426 fractures. Clin Orthop Relat Res 2002;401:209–22.
Mainds CC, Newman RJ. Implant failures in patients with proximal fractures of the femur treated with a sliding screw device. Injury 1989;20(2):98–100.
Davis TR, Sher JL, Horsman A, Simpson M, Porter BB, Checketts RG. Intertrochanteric femoral fractures. Mechanical failure after internal fixation. J Bone Joint Surg Br 1990;72(1):26–31.
Bone LB, Johnson KD, Weigelt J, Scheinberg R. Early versus delayed stabilization of femoral fractures. A prospective randomized study. J Bone Joint Surg Am 1989;71(3):336–40.
Ramseier LE, Janicki JA, Weir S, Narayanan UG. Femoral fractures in adolescents: a comparison of four methods of fixation. J Bone Joint Surg Am 2010;92(5):1122–9.
Peltier LF. Fractures: A History and Iconography of Their Treatment. Norman Publishing;1990.
Baumgaertner MR, Curtin SL, Lindskog DM, Keggi JM. The value of the tip-apex distance in predicting failure of fixation of peritrochanteric fractures of the hip. J Bone Joint Surg Am 2005;77(7):1058–64.
Fakhry SM, Rutledge R, Dahners LE, Kessler D. Incidence, management, and outcome of femoral shaft fracture: a statewide population-based analysis of 2805 adult patients in a rural state. J Trauma 1994;37(2):255–60.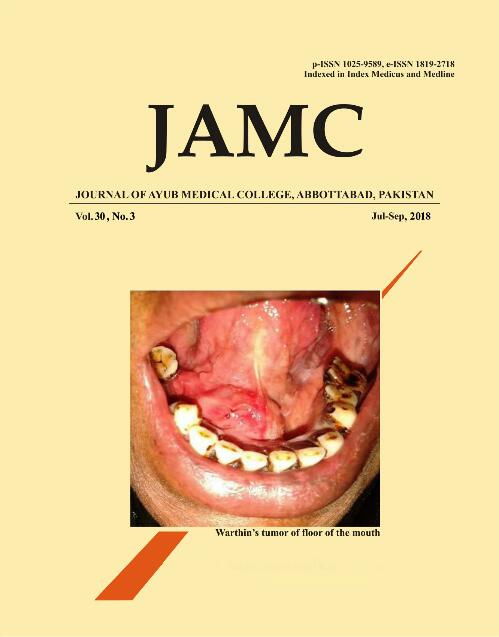 Downloads