UNUSUAL FOREIGN BODIES IN GIT
Abstract
A wide variety of foreign bodies have been found in the gastrointestinal tract and ingeniousmethods have been used for their removal. Recently several reports have shown the usefulness offibropticendoscopes in removing foreign bodies from upper and lower parts of GIT. In this reportwe describe a child in whom nature and number of foreign bodies necessitated the use of rigidsigmoidoscopes for removal.
References
Singh, K.J. Unusual foreign bodies in GIT. Internal surgery, 1978; 63:47-48.
Marsh, B.R. Swallowed foreign bodies. BMJ, 1975.
Ghani. A., Hashmi, M.S. Large foreign bodies of GIT. Internal surgery, 1981; 66: 271-72.
Short Note on endoscopic removal of duodenal foreign bodies. BMJ, 1974; 29: 502-3.
Short Report on removal of impacted rectal foreign bodies. BMJ, 1976; 19: 44-45.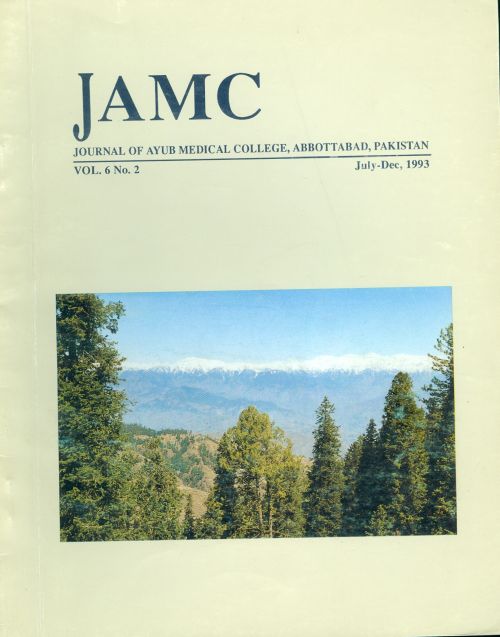 Downloads