POLYCYSTIC KIDNEYS
Abstract
Adult polycystic disease of the kidneysis not uncommon. The commonest mode ofpresentation is with dull abdominal pain.Hypertension is common. I report three cases ofthe disease to increase awareness.
References
Blythe H and Ockenden BG. Polycystic disease of the
kidneys and liver presenting in childhood. J Med Genet,
; 8: 257-284.
Adult Polycystic disease of the kidneys. Br Med J, 282:
-98.
Kumar S, Cederbaum AI and Pletka PG. Renal cell
carcinoma in polycystic kidneys: Case report and review
of literature. J Urol 1980; 124: 708-9.
Ng RCK and Suki WN. Renal cell carcinoma occurring
in a polycystic kidney of a transplant recipient. J Urol,
; 124: 710-12.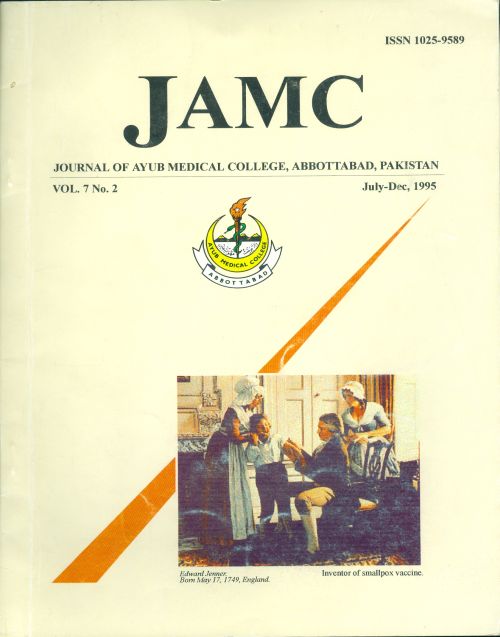 Downloads